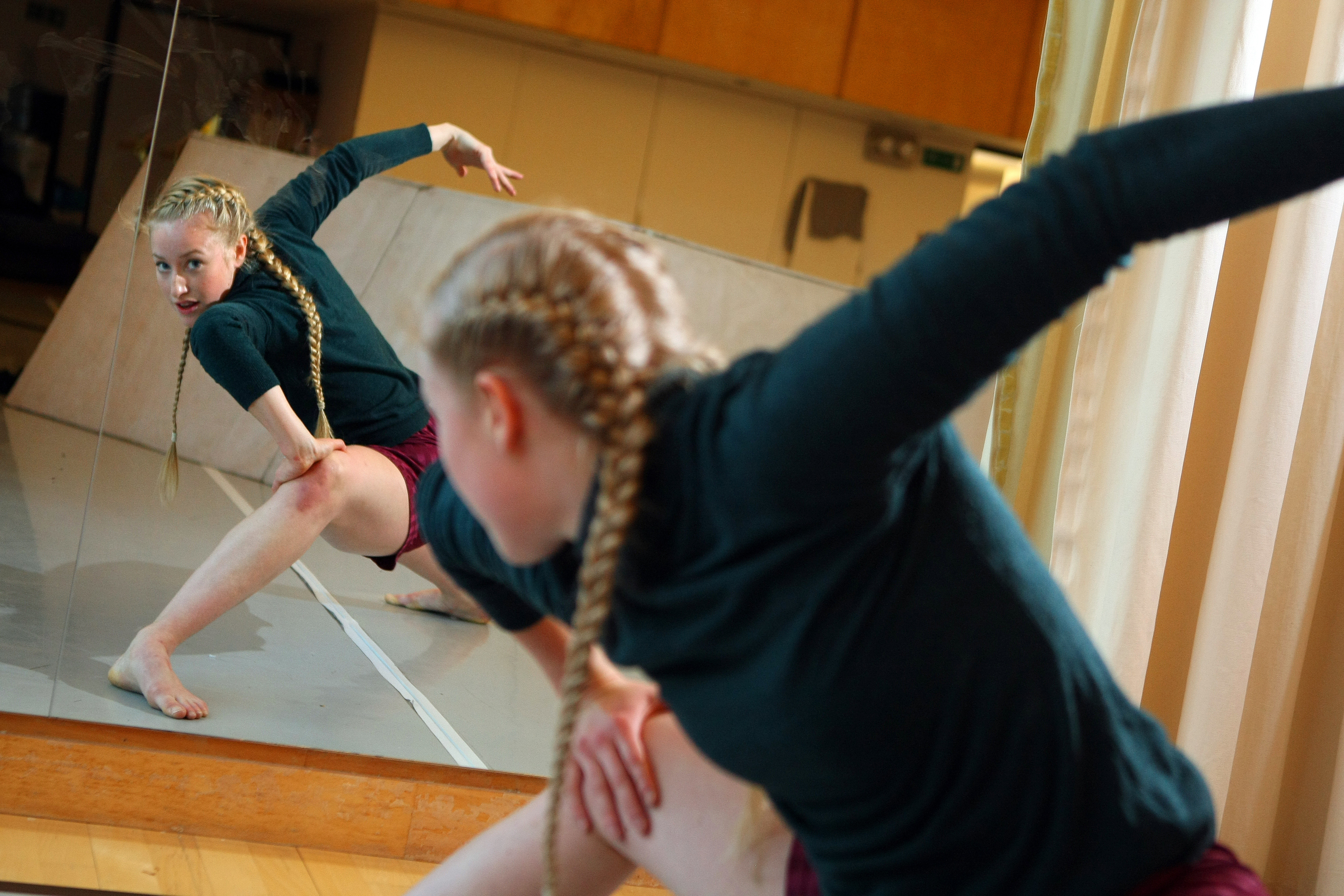 It's 30 years old but still fit as a fiddle. As Scottish Dance Theatre enters its fourth decade we meet the people who help keep it limber.
Amy Hollinshead looks like a dancer. There's a grace and economy of movement about her. Wearing bobbled old tracksuit bottoms and a baggy t-shirt, she also dispels any myth about the glamour of being a professional dancer.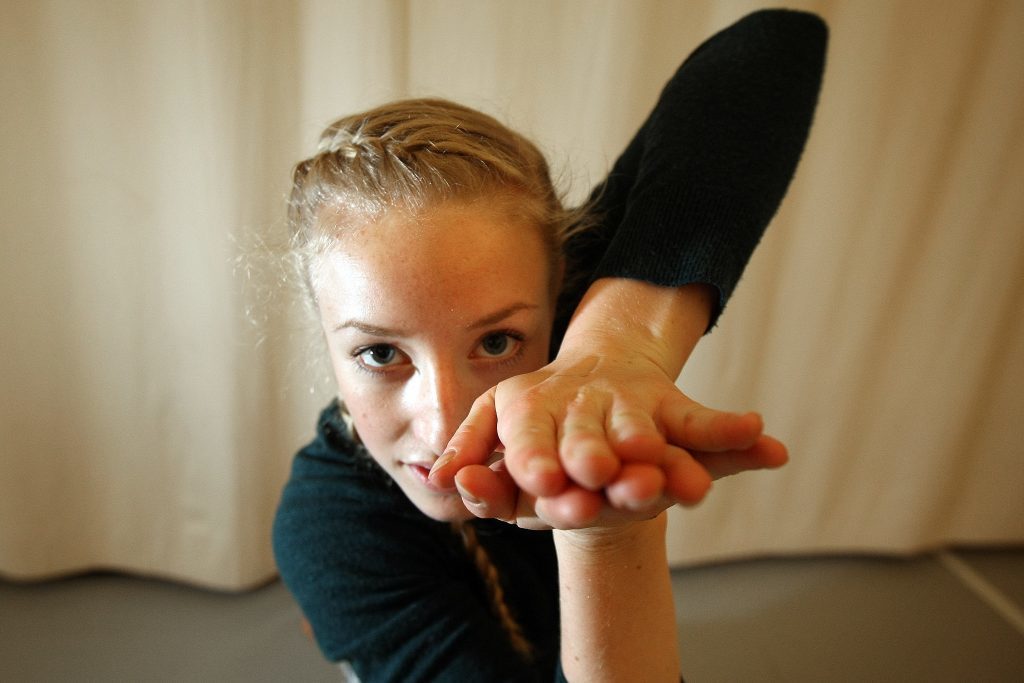 "It really isn't a glamorous profession at all," she smiles, taking a seat in Dundee Rep Theatre's cafe. "There are a lot of early starts, being picked up at 2.30 or three in the morning, sitting on buses and waiting around at airport departure gates."
Yet she wouldn't have it any other way. The 24-year old from Staffordshire has been part of Scottish Dance Theatre's 12-strong team of professional dancers for three and a half years and still loves her job.
"Every day is a challenge," she continues. "You need to be able to do a whole range of stuff. But I love it and it's given me the chance to travel round some amazing parts of the world."
She remembers arriving in the city to start her new job. "I got the Megabus overnight from London and arrived in Dundee early in the morning. I didn't know anyone or much about the city but it's grown on me so much over my time here.
"We have a very international team of dancers. I think it's really cool that we're from all these different countries and came together in Dundee."
The company's dance team hail from Scotland, England, Spain, Italy, France, Denmark, Belgium, Poland and Israel.
There is another great benefit to working for Scottish Dance Theatre that very few dancers in the UK enjoy – a permanent, full time job.
"It gives you amazing security," Amy says. "So many people in my industry are freelancers or on short term contracts."
Little wonder more the company is flooded with applications on the rare occasions when a job comes up.
"The last time we advertised for a dancer we had more than 500 applications, literally from all over the world" says artistic director Fleur Darkin. "We were in Brazil this summer and there are some Brazilian dancers who are going to audition for us next year."
Choreographer Royston Maldoom founded the company in 1986 as Dundee Rep Dance Company. In those days it employed just three dancers – now 12 dancers are part of the company's 24 strong staff, which includes producers, administrators and a technical team.
Since 1986 Scottish Dance Theatre has performed hundreds of shows to an estimated audience of 300,000 over 22 countries worldwide.
Fleur (40) joined Scottish Dance Theatre in 2012 following a career that included choreographic stints at Laban, Royal Opera House, The Place and the O2.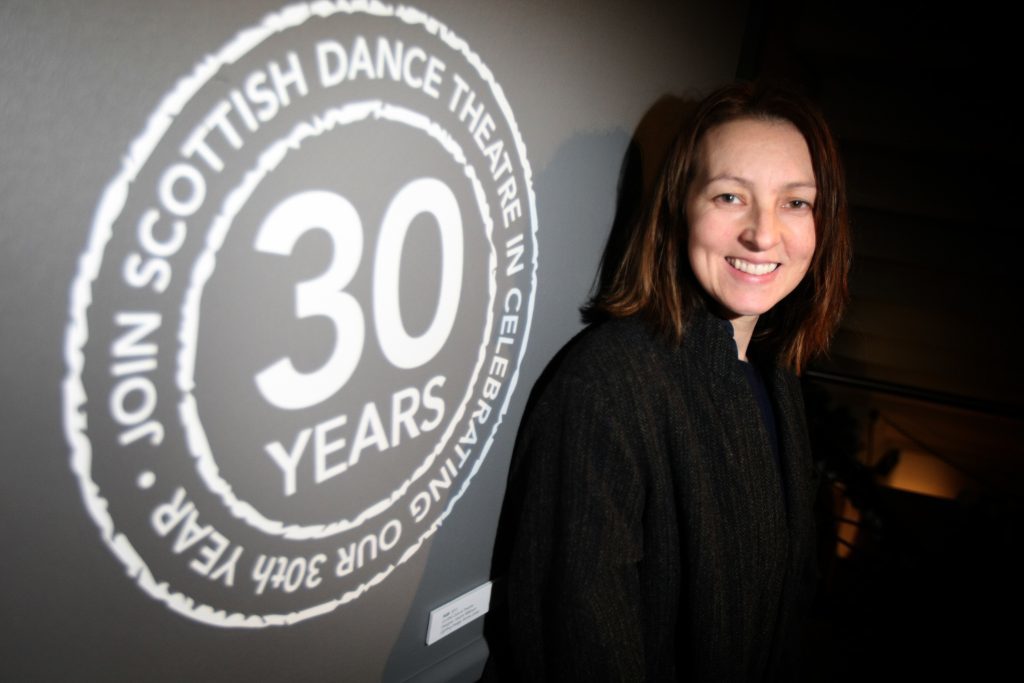 One of her proudest achievements is increasing Scottish Dance Theatre's international commitments and reputation abroad.
"Dance is a transformative art form," she says. "It can change people's lives. Computers can't do it. It's really exciting that people around the world know who we are and we're understood to be leaders in creating international co-productions and touring. It feels really powerful that we do that from Dundee."
Fleur is not afraid to be political and says quite bluntly she feels Brexit is bad for the arts: "Whereas they voted for Brexit south of the border I really think Scotland understands the power of internationalism.
"Coming from London, everybody loves different cultures but this celebration of diversity and understanding dance is an art form that crosses international boundaries is really well understood by the Scottish Government and Creative Scotland.
"That's to do with people and the sensibility and history of this country, with our coasts – we're a very outward facing country.
"And it's to do with the Edinburgh International Festival showing people exporting and importing art can be a really viable source of income for a country. If you give resources to artists they won't let you down.
"Dance travels. What's dancing? It's moving, and it moves well across countries and continents."
The company recently hired its first mother in 32-year old Alison Jaques. "This is the first parent we've had in the company and I'm looking forward to the challenge of touring with a family," Fleur says. "We're a really close knit community here. We're all friends outside of work as well as inside. One of the reasons for that is that it's so nice to live in Dundee. It's an easy city to live in, it's cheap to live here. People are paid to do their job, they have permanent contracts and they're happy."
Scottish Dance Theatre has toured more countries in 2016 than in any previous year. They've visited South Korea, Romania, Mexico and Brazil – where they performed at the British Council's Cultural Olympiad, part of the cultural events surrounding the Paralympics.
This week they've been in Bruges as part of Belgium's December Dance Festival and Fleur says 2017 is shaping up to be just as busy.
She's teaming up with 24-year old choreographer Botis Seva, a hip-hop artist from London, to do a show called TutuMucky. "He's a really accomplished emerging artist," Fleur says. "We're going to try and do some workshops with boys in Dundee because he's incredibly inspiring. Hip-hop is seen as masculine and therefore more acceptable to teenage boys."
Fleur's own show Velvet Petal premieres in May and she's lining up some exciting new projects for 2017.
"We're taking shows to Budapest and Sophia. We're in talks with China for a Chinese tour in September or October and – excitingly – I've just been asked to make a piece with the national dance company of Cuba. I think that reflects our growing expertise of working with Latin America."
Fleur's mother was a dancer who was part of London's Motown scene in the late 1960s and early 1970s. Fleur grew up dancing and hasn't stopped since.
"I've got three sons who go to Victoria Park School and they do Scottish dancing every week. This is a dancing city in a dancing nation. It's a really important part of our culture.
"I dance in the studio with our dancers. I dance with my kids in the house. I dance whenever I can. Dancing's a shortcut to happiness."
While Scottish Dance Theatre has deepening foreign commitments and a growing international reputation it isn't neglecting its home country or, indeed, its home city.
Next year will see the formation of Whitfield Dance Company, set up to bring dance to people in one of Dundee's less affluent areas.
"My dream is to bring all those young people from Whitfield to meet kids in a dance school in one of Rio's favelas," Fleur says. "We've got an important civic role in Dundee. We're here to raise people's aspirations. Wherever you grow up you have the right to be an artist and make connections all over the world. That feels like an important mission to me."
Rhian Davidson and Jay McLean are members of the Scottish Dance Theatre's Youth Company. They performed at the company's 30th birthday event in September.
Harris Academy student Rhian (15) and St John's High pupil Jay (14) both train between four and six times a week and have been involved in Scottish Dance Theatre for more than three years.
In October they both starred in TIM (This is Me), a production devised and performed by young people from across Dundee that explored body image and the pressure to conform.
"I loved doing it," says Rhian, "And I think everyone involved learned something about themselves. I learned how I feel about being in the world as a young woman and that I'm a lot more sassy than I thought."
For Jay, the production was particularly personal. "I have hypermobility," she explains. "My condition stopped me dancing for a year. I made a speech in the show where I talked about what my pain was to me.
"I've been able to start dancing again. It's my dream to become a professional contemporary dancer."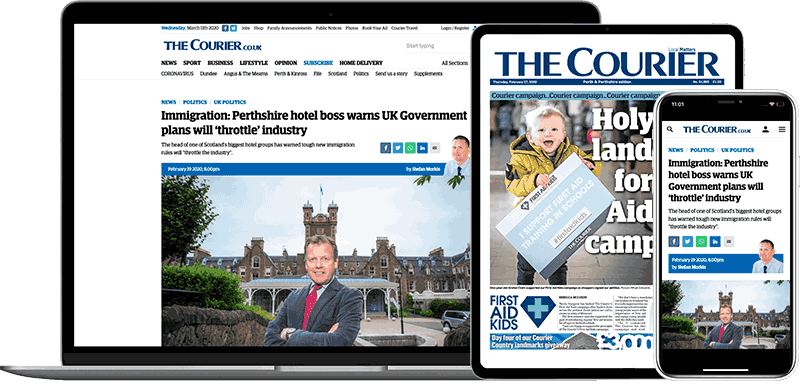 Help support quality local journalism … become a digital subscriber to The Courier
For as little as £5.99 a month you can access all of our content, including Premium articles.
Subscribe