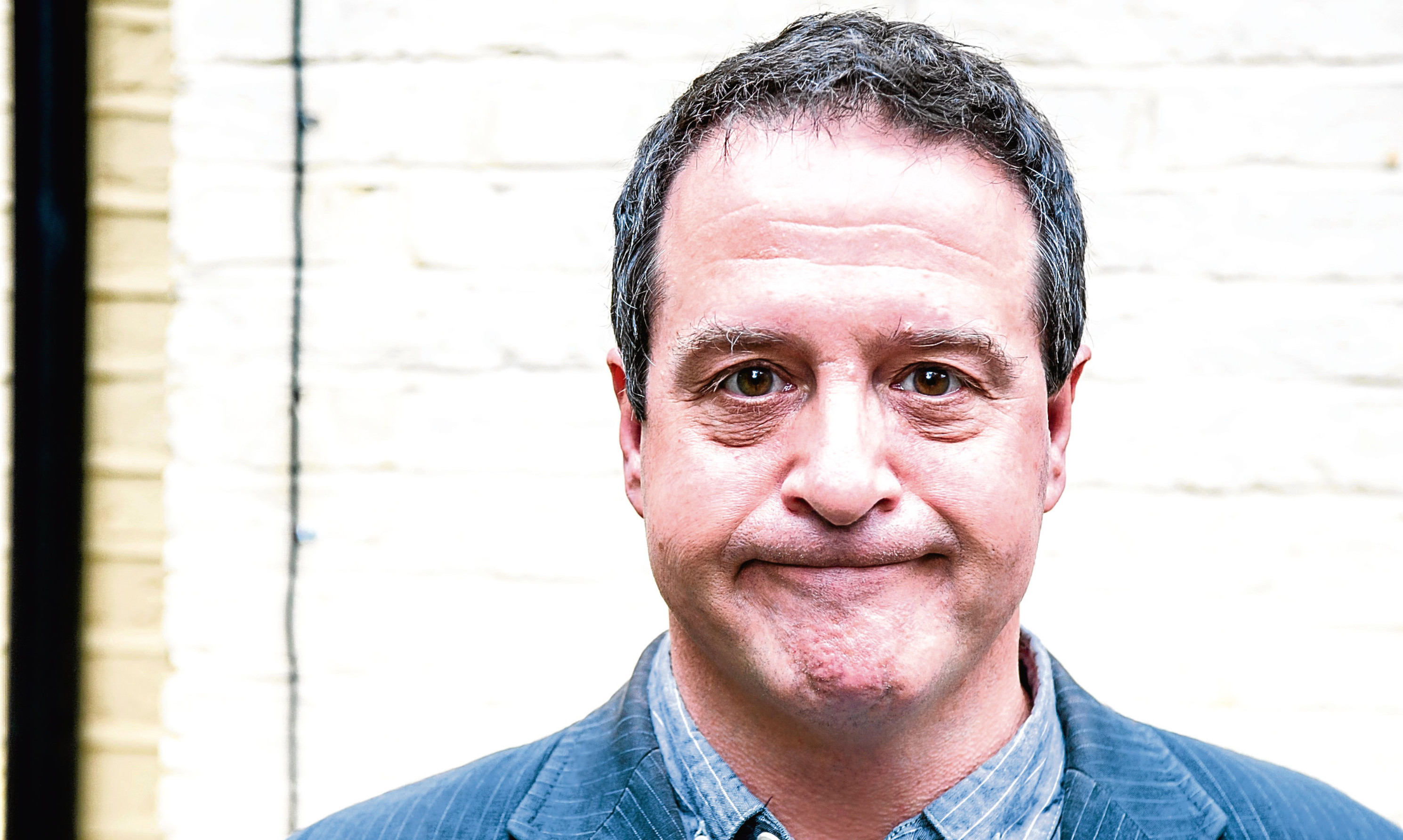 Mark Thomas, the nation's favourite campaigning comedian, is in Dundee on Saturday night.
When he talks to The Courier the morning after anti-Trump protests swept the nation he's recovering from a nasty cold.
"Unfortunately I was unwell so I couldn't join one of the marches but I'm on the mend and looking forward to my show in Dundee," he says.
Given the world has just lost a difficult-to-lampoon leader in Barack Obama, Mark (53) says comedians should now be licking their chops over four years of bottomless material. He also thinks times like these are when comedy can be cathartic.
"One of the interesting things is stand up becomes a way that people process what's going on," he says. "Things are happening so fast right now and stand up is one of the most reactive and immediate art forms."
His latest show, The Red Shed, is the third part of Mark's theatrical trilogy, following the acclaimed Bravo Figaro and Cuckooed.
"My shows have always been about stories," he continues. "This one is more interactive than most. I've got audience members up on stage wearing masks of old friends and acquaintances of mine and we act out scenes together.
It's all about events that really happened so they're real conversations and they're interspersed with footage from the time to prove it all happened."
At the heart of the show is a shed. "The Red Shed is a 47-foot long socialist shed in Wakefield," he explains. "I went to college in Yorkshire and that shed is where I did my first ever performances. It's 50 years old this past September so this show celebrates its anniversary."
Mark himself has been performing for 31 years, starting off as a stand up before mixing comedy and activism.
He first became known on the Radio 1 show The Mary Whitehouse Experience in the late 1980s and hosted his own show The Mark Thomas Comedy Product on Channel 4 during the 1990s.
He became known for his investigative work, looking into the practice of avoiding tax by declaring art, furniture and homes available for public viewing. On discovering Conservative MP Nicholas Soames was claiming tax relief on furniture without making arrangements for public display, Mark got hundreds of people to request a viewing.
Mark's touring the UK with The Red Shed but his Dundee date has particular significance.
"The Red Shed is directed by Joe Douglas, who also directed the Cheviot, the Stag and the Black, Black Oil.
"We like to see The Red Shed as a companion piece for that play so we have a very strong connection with Dundee and Dundee Rep. I'm very much looking forward to Saturday's show."