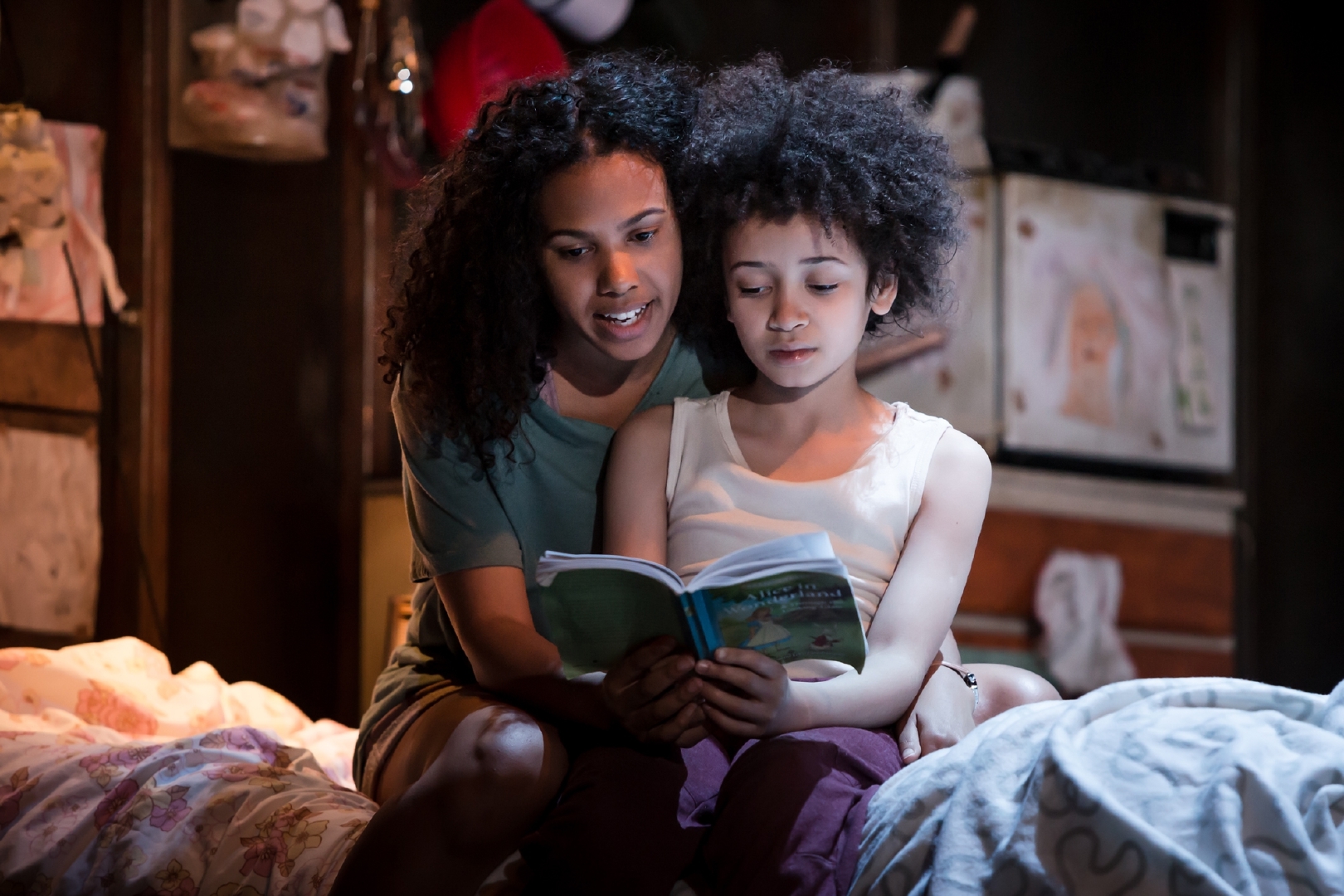 The acclaimed novel Room, by Emma Donoghue, has been adapted for the stage by the National Theatre of Scotland. The production is at Dundee from June 13 to 17.
It's been a bestselling novel and an Oscar-winning film.
Now Emma Donoghue has adapted her book Room into a piece of theatre, directed by the National Theatre of Scotland's Associate Director Cora Bissett and featuring a haunting score by Bissett and SAY Award-winning Scottish songwriter Kathryn Joseph.
Cora, from Glenrothes, said the story is "loosely" based on the Josef Fritzl case in Austria.
Kidnapped as a teenager, Ma has been locked inside a purpose-built room in her captor's garden for seven years.
Her five-year-old son, Jack, has no concept of the world outside and happily exists inside the room with the help of Ma's games and his vivid imagination, where objects like a rug, lamp, and TV are his only friends.
"The twist is that it's told from the perspective of little Jack," said Cora.
"It's not a voyeuristic horror story; on the contrary, this little boy thinks life in the room is marvellous. He has no concept of the fact he's living in captivity. He's with his mum 24/7 and she protects him. He's never questioned the fact he can't go outside."
Jack has no concept of who their captor, known as Old Nick, is because he has never seen him.
He's kept in a wardrobe when Old Nick visits so he's never privy to what happens, and what happens is horrific.
"He can only imagine what Old Nick looks like and he imagines a monster," said Cora.
The second half of the play takes on a different tone when Ma realises it's make or break time and she needs a plan to escape.
"Things become disorientating and traumatising for Jack," said Cora.
"It's about trying to imagine things through a child's eyes and we realise our view is damaged.
"You realise that Ma could be any parent anywhere. Bringing up a child is incredibly intense and you sometimes feel trapped and as if you're not giving enough to that child. All of us can reflect on that and feel we're drawing on all our resources and digging deeper."
Do Ma and Jack ever escape the room? Cora won't give away anything. "I can't tell you that!" she exclaimed.
"There are many ways to look at this story – it has enormous depth and layers.
"It has a weird beauty while it's also dark and chilling. At its core is incredible survivalism."
Following the stage adaptation's opening in London last month, Cora said feedback had been overwhelmingly positive.
"There were standing ovations and people were stopping cast members in the street to say how they're moved by it; they're really taken by the story. It has a lot to say and there are many ways of interpreting it."
To book, tickets, see www.dundeerep.co.uk