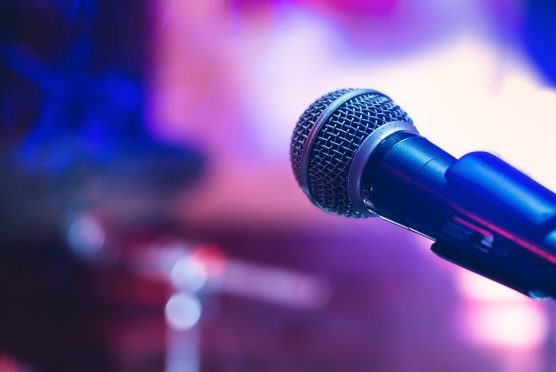 The temperature is dropping but the shows being put on across Courier Country are heating things up!
While pantos tend are big business at this time of year, there are also some great music shows and plays in production.
Make sure to get your tickets for these shows – they are bound to be big hits with audiences! Click on the headlines to find out more about each show.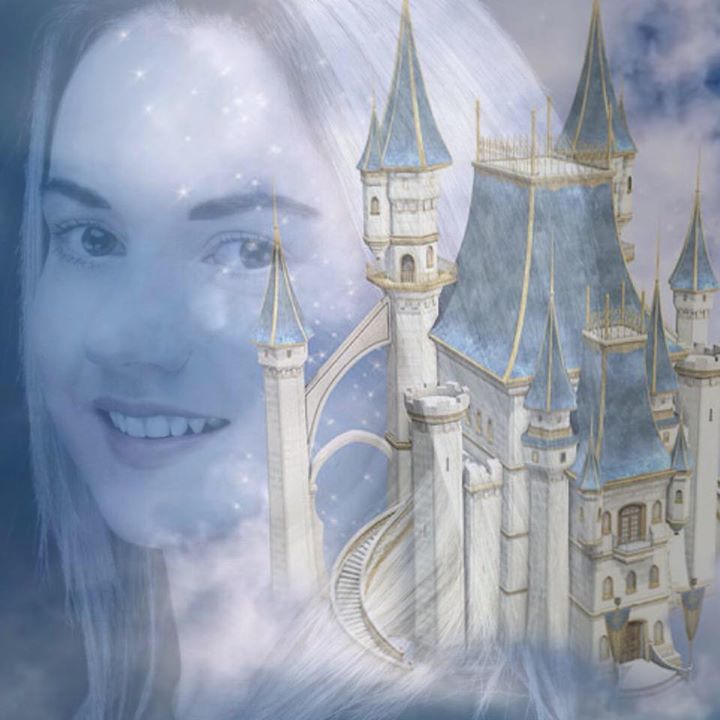 Once upon a time, in a land far away, this timeless tale of Cinderella who goes from rags to riches will delight audiences of all ages.
With mirth, magic and mayhem it has all the right ingredients for a truly outstanding production.
With a magical transformation, the splendour of the ball, the attention of the handsome Prince, the dramatic exit as the clock strikes midnight, the hunt for the glass slipper's owner and the glorious happy ending, Cinderella will be recreated in true TLMS Panto-fantastic style.
Cinderella will be performed at the Gardyne Theatre from Wednesday, November 29 to Sunday, December 3.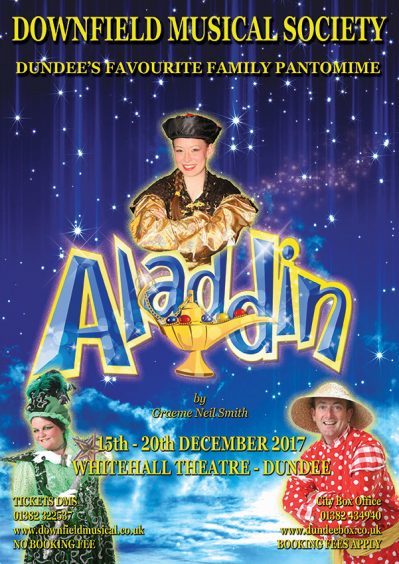 When it comes to performing that annual phenomenon – pantomime – Downfield Musical Society can claim to be experts.
The DMS Company is celebrating 60 years of presenting Christmas pantomimes in the city and the ever popular "Aladdin", written and directed by DMS' own Graeme Neil Smith, will be presented in Dundee's Whitehall Theatre.
The Downfield company always ensure that their panto contains all the necessary ingredients for a successful, laughter-filled, family show – the handsome "leggy" principal boy, the traditional male panto "Dame", and an evil baddie to boo. Add magical transformation scenes; slapstick custard pie routines; chart hit songs; corny jokes; special effects; audience participation; and you have the magic recipe that is panto!
"Aladdin" runs from Friday to Wednesday, December 15 to 20, including weekend matinees.
For tickets click the link above, call DMS on 01382 322537 or dms@downfieldms.co.uk.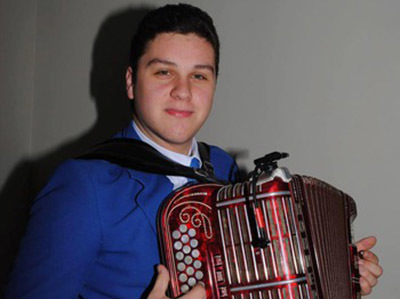 On Friday, March 16, Brandon McPhee makes his return to Brechin City Hall.
Brandon McPhee is described by many of his peers as one of the best accordion players in a lifetime. He picked up the accordion at the age of 10, now at 21 he already has six traditional Scottish CDs to his credit.
His accordion playing has won him first place at the Royal National Mod three times and at 17 he won the All Scotland Senior Traditional Accordion Championship, making him the youngest ever to win this competition in its 65 year history.
More recently Brandon's singing has come to the fore with some of his recordings having made the Top 10 in the European Country Music Chart. He has two CDs of country music and a third a mix of country and traditional Scottish in the making.  Brandon and his six piece band gives the country music element in this show.
Also, Eddie Rose one of Scotland's busiest entertainers, will be adding comedy and song to the family show.

Bursting with celebs, including River City favourite Tom Urie ("Big Bob"), CBBC's James Mackenzie (Raven), and two of the cast from top BBC comedy "Scot Squad", "Officer Karen" and "Bobby", Karen Bartke and Darren Connell, Sleeping Beauty will be THE event for Dundee this Christmas.
Filled with laughter galore, fabulous costumes and toe tapping hits, get ready for a truly magical family outing when the pantomime of your dreams comes to the Gardyne Theatre this Christmas… oh yes it is!
Will the heroic prince break the spell and awake his true love?  Will good overcome evil?  Or will the evil Maleficent ruin Christmas for all?
Don't get caught napping (like our heroine) … Book your tickets now or face being the baddie in your house!
Sleeping Beauty will run from December 9 to January 6 at the Gardyne Theatre.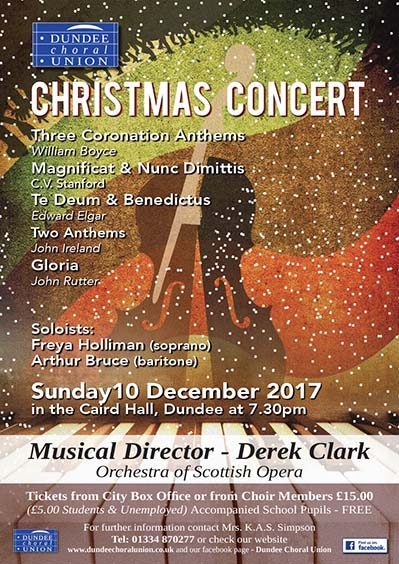 Dundee Choral Union's Christmas Concert this year will be an exciting performance of music for ceremony and celebration over three centuries: William Boyce's "Coronation Anthems", Stanford's "Magnificat and Nunc Dimittis", Elgar's "Te Deum and Benedictus", two anthems by John Ireland, and John Rutter's ever popular "Gloria".
The choir will be joined by Brass Players from the Orchestra of Scottish Opera, conducted by Derek Clark, and organist, Walter Blair. The soloists are Freya Holliman (Soprano), and Arthur Bruce (Baritone).
The concert will take place at the Caird Hall, Dundee on Sunday, December 10, at 7.30pm. Tickets available from the Box Office, City Square, and from choir members. Tickets are £15 (£5 Students & unemployed and accompanied school pupils FREE).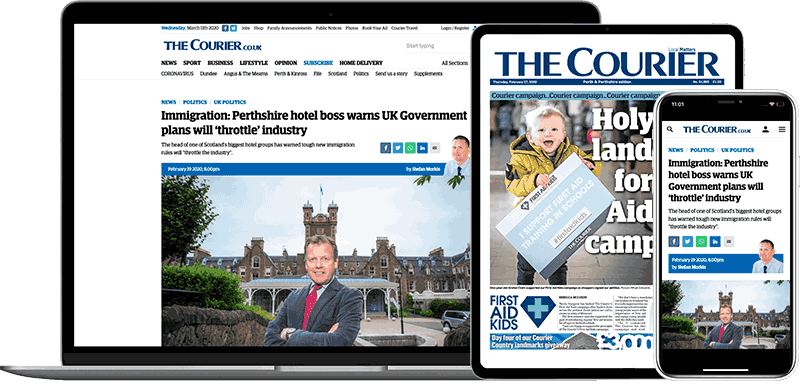 Help support quality local journalism … become a digital subscriber to The Courier
For as little as £5.99 a month you can access all of our content, including Premium articles.
Subscribe