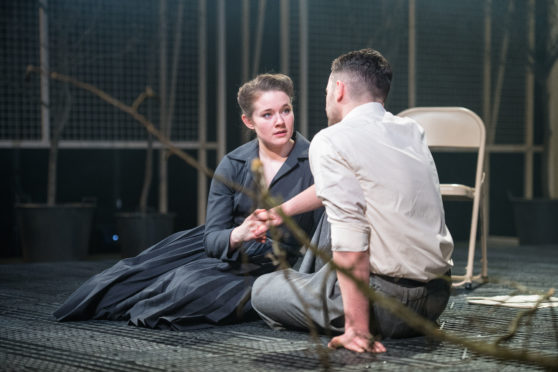 It's fair to say that Arthur Miller knew a thing or two about plays.
The 20th century playwright is widely regarded as one of the world's greatest, crafting classics such as The Crucible and A View from the Bridge.
Taking on a work by such an incredible storyteller is a daunting task for any theatre company but ,after seeing the Dundee Rep's award-winning production of Miller's epic play Death of a Salesman in 2017, I knew that their revival of All My Sons was bound to be stunning. How right I was.
Set in 1940s America, the play is a fascinating study of a family in crisis. The drama centres on the Keller family, who are facing life without their beloved son Larry, who is missing in action. Based on a true story, the devastating effects of war and the secrets and lies that hang a family together are carefully revealed layer by layer.
The play may have been written over 70 years ago but the heart-breaking journey that unravels on stage still feels painfully real and undeniably fresh. With moving dialogue and thoroughly gripping scenes, the play captivates its audience, who are unable to tear their eyes away from the electric performances.
As always, the stellar Dundee Rep cast are incredible, with stunning turns from Daniel Cahill as Chris, Amy Kennedy as Anne and Ewan Donald as George. Barrie Hunter lights up the stage as Joe, a man intent on putting the horrors of war behind him, and Irene Macdougall is haunting as Kate, a mother torn apart, capturing the heart and soul of Miller's extraordinary play.
With expert direction from Jemima Levick, Dundee Rep's production of All My Sons is a triumph. Fiercely emotional and stunningly beautiful, this powerful revival is not to be missed.
All My Sons is at Dundee Rep until  March 9.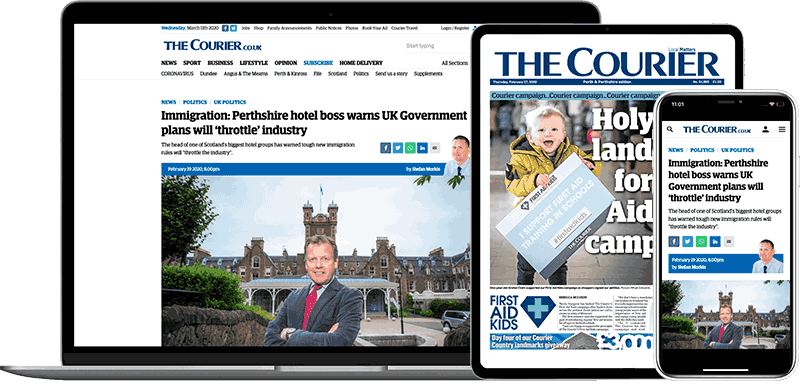 Help support quality local journalism … become a digital subscriber to The Courier
For as little as £5.99 a month you can access all of our content, including Premium articles.
Subscribe