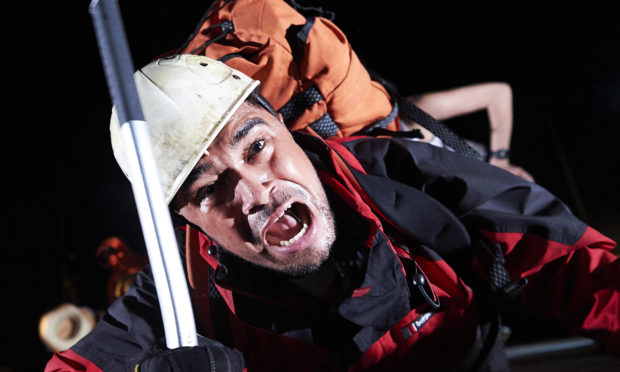 Touching The Void, the play, arrives in Perth this week for a limited run. Based on the real-life drama that caught the world's attention, and also the subject of a film and a book, this stage version has already received some outstanding critical notices.
Having run at Bristol Old Vic and Edinburgh's Lyceum Theatre, it's a pleasure to report all the praise it's earned is well deserved, with the Lyceum – where we saw the play late in its Edinburgh run – packed to capacity with an enthusiastic all-ages audience.
Written by the Lyceum's artistic director David Greig and directed by the Old Vic's artistic director Tom Morris, Touching the Void is basedon the 1988 memoir of the same name by mountaineer Joe Simpson, which recounted his and Simon Yates' ill-fated climb of the towering Siula Grande in the Peruvian Andes.
Fans of the book, or of Kevin MacDonald's 2003 docu-drama film, will know that the tragedy which struck on the climb was the stuff of perfect theatrical drama, with Yates forced to decide between letting Simpson – his leg smashed to pieces – fall off a precipice, or holding onto him and dooming them both.
The existence of the book somewhat spoils its own ending (how would it have been written without Simpson's survival?), but the tale of impossibility which gets us to the finale is perfectly weighted, both on the page and in Greig and Morris' adaptation.
For a narrative which takes place largely within the context of a gravely wounded man alone on a mountainside, or in the presence of two men lost in the insular, repetitive process of scaling ice cliffs, the creative decisions involved in telling the story are perfect.
Josh Williams and Edward Hayter bring youthful, almost foolhardy enthusiasm blended with physical power and precision to the roles of Joe and Simon, while Fiona Hampton is nonplussed about their obsession as Joe's sister Sarah, and Patrick McNamee is bitingly pragmatic as their enthusiastic but inexperienced assistant Richard.
How many of these interactions are real and how many happen in Joe's fevered mind only becomes clear over time, as the duo advance through Ti Green's stunning set, with mountains created from upended tables and a revolving suspended scaffold. Tense and compellingly human, this is that rare theatre show which absolutely anyone should love.
Touching the Void is at Perth Concert Hall from Thursday March 7 to Sunday March 10.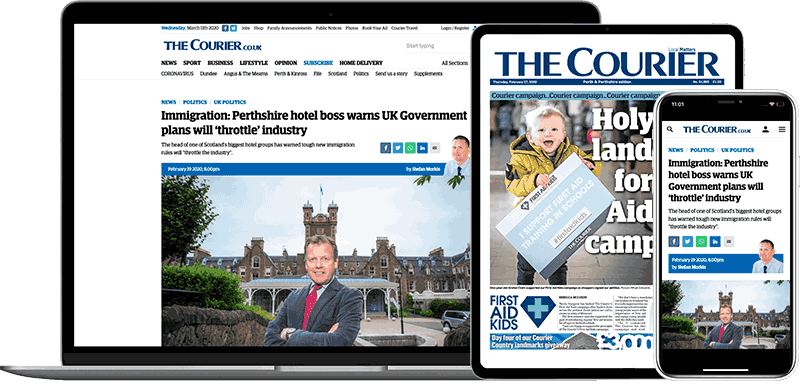 Help support quality local journalism … become a digital subscriber to The Courier
For as little as £5.99 a month you can access all of our content, including Premium articles.
Subscribe