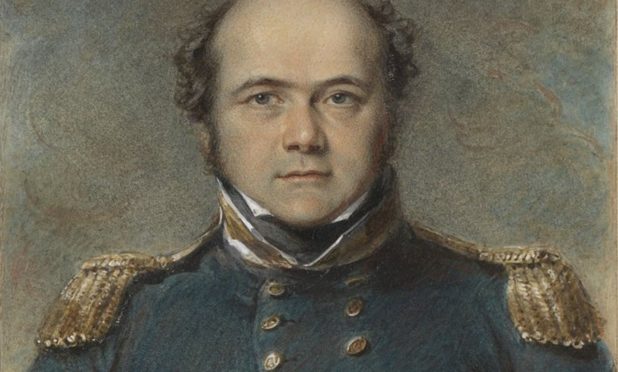 The story of Sir John Franklin's lost expedition is one of the most notorious and tragic in all Britain's long seafaring history.
Unspotted Snow, a play based on this doomed venture, is at Birnam Arts on Friday, April 26.
It was in 1845 that the British Royal Navy officer and experienced polar explorer led a doomed two-ship attempt to traverse the last unnavigated section of the Northwest Passage, with both ships becoming icebound in the Canadian Arctic's Victoria Strait and the entire 129-man expedition perishing.
Penned by Glasgow-born playwright Peter Arnott, Mull Theatre Company's production takes a wry look at the Victorian media's portrayal of London-born Capt Franklin as a hero despite the voyage's disastrous failure.
Unlikely as at may seem, given that starvation and scurvy did for most of the ships' crew — with cut marks on human bones later discovered on King William Island seemingly verifying reports at the time of cannibalism — the play manages to provide laughs aplenty via its razor-sharp take on the establishment spin on events.
Peter's main protagonists are Franklin's wife Lady Jane — who sponsored several expeditions to determine his fate and employed literary giants to help manage discourse around the catastrophe — and explorer John Rae, who eventually obtained evidence of the lost party on meeting Inuit people in 1854. Regarded as a key figure in the mapping of Canada's far north, the Scottish surgeon's holistic approach to the natural world was at odds with the messianic Franklin and his later admirer, Captain Scott.
Peter says newspaper coverage of the saga underlined a clash of values as much as personalities.
"Lady Franklin recruited all the cultural big guns of her time — Tennyson, Dickens and a young Wilkie Collins — so that the defence of Franklin and the celebration of his success became a cultural imperative," he explains.
"An actual sympathetic understanding about what had actually happened to the Erebus and Terror and to the crew of 129 souls became quite impossible. It's only recently that the story has started to get put together with the discovery of the ships and, most importantly, the proper noting and annotation of the stories told by generations of Inuits, whose testimony was abhorrent at the time and was ignored pretty much until the 1990s."
Unspotted Snow is performed in two parts that depict the expedition's last survivors encountering bewildered Inuit, and outsider Rae recounting his story in Lady Jane's drawing room. Peter believes the way a slanted view of Franklin was allowed to prevail for over 200 years offers a warning in today's world of fake news.
"We are living in a very tribal era where media algorithms keep us separated from each other in self-contained bubbles of reality into which anyone thinking differently is electronically excluded," he declares. "And versions of reality is what drama, particularly this drama, is all about."
birnamarts.com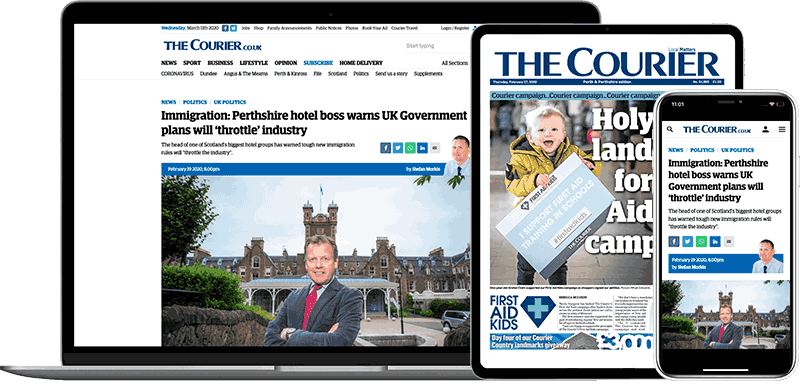 Help support quality local journalism … become a digital subscriber to The Courier
For as little as £5.99 a month you can access all of our content, including Premium articles.
Subscribe