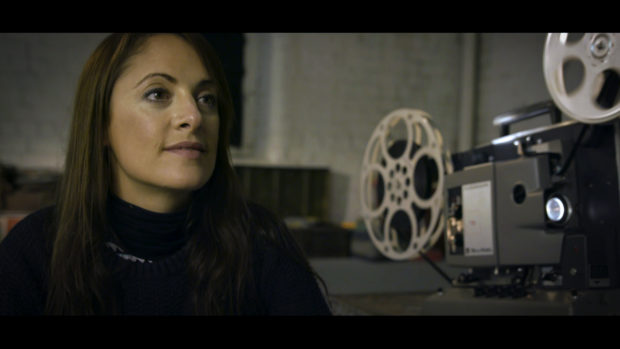 Michael Alexander speaks to Fife-based film producer Carina Birrell about the "passion project" being screened on the BBC which honours her late film maker grandfather.
Fife-based actress and film producer Carina Birrell was only eight-years-old when her grandfather Harry Birrell died.
She has fond memories of watching amateur films he made in the cinema he built in his house and grew up thinking she knew him through his work.
It's only when the now 34-year-old, of Newburgh, became immersed in making a film about his work, however, that Carina "really got to know him" through his own films, diaries and family photo albums.
Carina's feature-length film, Harry Birrell Presents Films of Love & War – which is being given its TV debut on the BBC Scotland channel on March 17 – offers a personal insight into one man's view of life, love and war in one of the most turbulent periods of the 20th Century.
Born in Paisley in 1918, Harry Birrell was given a cine-camera at the age of 10, which as he himself noted was "the greatest toy a child could ever wish for."
It sparked a lifetime obsession with film-making – never as a professional, but as a diligent amateur with a gift for the cinematic  – chronicling his life experiences through the late 1930s, Second World War and then family life in the 60s and 70s.
Leaving Scotland temporarily for London, his camera captured the colourful cheerfulness and vibrancy in the years before the war, the joys of falling in love in the city and on leave in Arran.
It then covered the revelation of a posting to India as an officer with the Gurkhas in what has been called 'the forgotten war' against the Japanese as Burma fell and invasion threatened India.
Amid the chaos and tragedy, there was the experience of a truly exotic land and his ever growing respect and affection for the Gurkhas, stepping into a beautiful world which in normal times he would never have encountered.
The experience was lovingly rendered on colour film which Harry had asked the powers that be to give him so the viewer could see the difference between real foliage and camouflage netting – at least that is what he convincingly argued.
Back home in Scotland, he turned his eye to domestic life, with loving scenes of his children, family events and the changes in 70s Glasgow.
His cache of more than 400 films, in the family shed, is revealed in this documentary by Carina alongside personal diaries and letters – narrated by Richard Madden – and countless photographs that had largely lain unseen before.
"When Harry volunteered at the start of World War Two, he decided to keep a diary to document a record of his life in case anything happened to him," explained Carina who grew up in Glasgow and trained as an actress at Italia Conti Academy of Theatre Arts in London before moving to Fife with her tree surgeon partner last year.
"It was really for his mum, for his family, but all those diaries are intact and they span the period of the war and slightly after.
"I really got to know him through the diaries, the films and the masses of photo albums as well."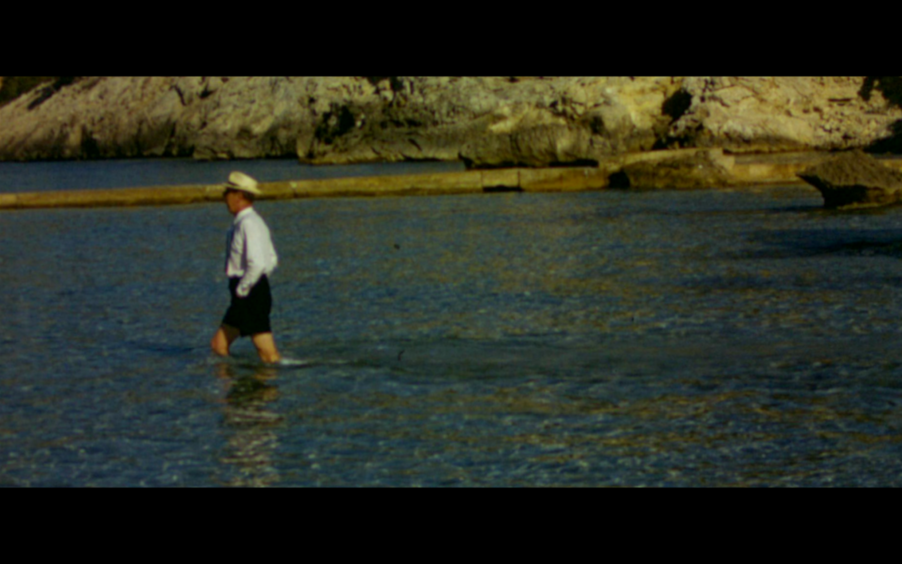 Carina, whose passion for cinema was ignited by her grandfather, spent a lot of time in London and a brief spell living in Los Angeles.
Since her early 20s, however, she's wanted to pursue a "passion project" film about her grandfather's life – and this is the result.
"I started to see it as more of a possibility as I started to explore a little bit of my grandfather's archive and appreciate the values that lay there," said Carina who produced the film in conjunction with Hopscotch Films and award-winning director Matt Pinder.
"I saw it as a story that was prescient today and a really valuable document of an era and a time and a historical document – it's hopefully just an inspiring life story.
"I took it around a few people I knew in the industry to discuss the idea then quite synchronistically came together with the director Matt who actually contacted me through my former agent.
"He was making a TV series for the BBC about Scottish amateur film makers.
"He'd heard about my grandfather and he was wanting to use some of his films for his series.
"We met up, agreed to use some of the footage and started discussing the idea of a designated feature documentary solely exploring Harry's archive and that was really exciting."
Carina describes the finished film as "a lifetime of films all spliced together" as she finds out about the life less ordinary of the kindly grandfather she remembers, whose failing sight impinged on his beloved film-making.
She remains passionate about independent cinema and wanted his film to be a celebration of cinema as well and, in this era of streaming, to encourage people to keep going to the cinema.
"I've always loved independent cinemas – when a cinema becomes the hub of community," she said.
"I remember going to one in Giffnock when growing up. It was always more magical than going to a multiplex.
"Since moving up here, it's opened up whole new places of where I can explore like the DCA – just getting to know independent cinemas and what relationship they have with the community.
"When we took the film on a UK tour we played St Andrews, Dundee and Perth in one night only Q&A events.
"The lovely thing was getting direct feedback from the audience – when people say it ignited memories of their own family or parent or grandparent.
"I hadn't anticipated how personal it would become. For it now to be on TV, beaming into peoples' living rooms, is really exciting."
Harry Birrell Presents Films of Love & War, Tuesday March 17, BBC Scotland, 10pm – 11.30pm.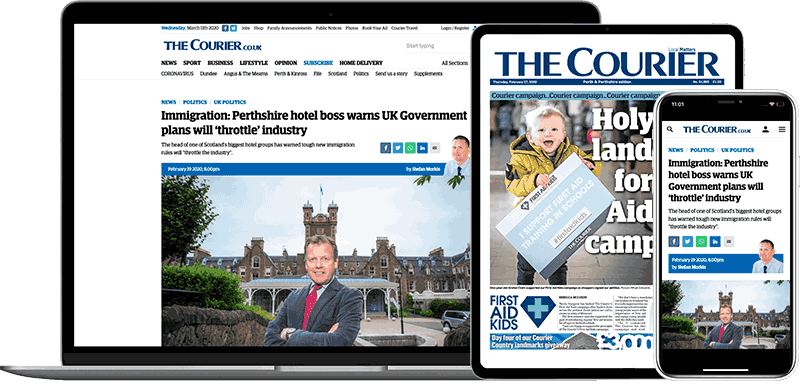 Help support quality local journalism … become a digital subscriber to The Courier
For as little as £5.99 a month you can access all of our content, including Premium articles.
Subscribe