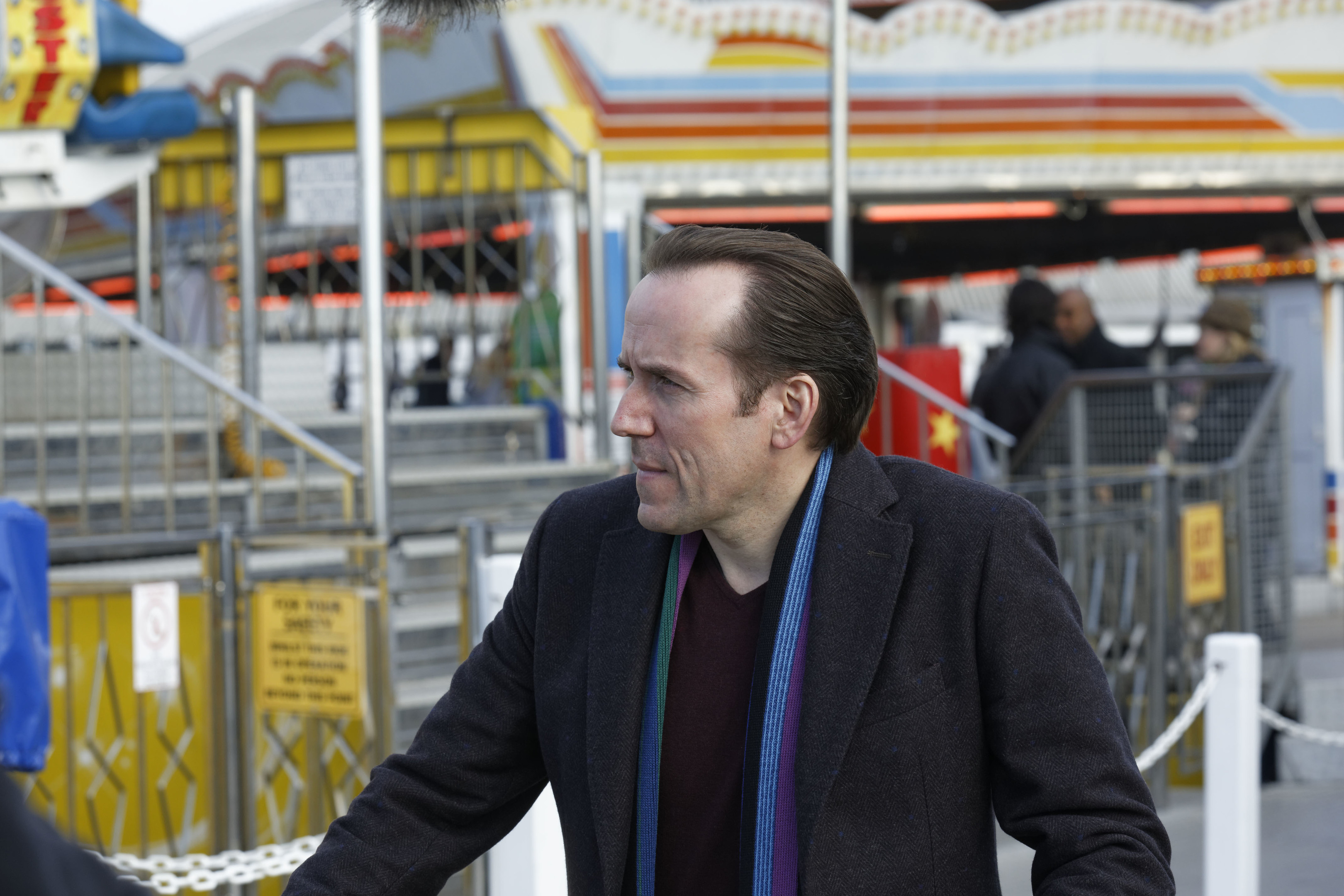 TV Reviews: I Want My Wife Back: Monday, BBC One
Michael McIntyre's Big Show: Saturday, BBC One
Only in the boating pond of gentle British farce do the following vessels collide: meddling in-laws, slovenly best friends, philandering workmates, flirtatious secretaries, easily avoidable misunderstandings and, drowning in the middle, our old friend the harassed, suburban middle-aged man shrugging haplessly.
There's nothing wrong with these stock devices in and of themselves, it's just that I Want My Wife Back sticks to them with rigid orthodoxy.
Part of BBC One's new Monday night comedy power hour – the other half being a curious Peter Kay compilation largely comprised of work he did for Channel 4 – it's a traditional sitcom starring Ben Miller as Murray, a well-meaning business drone who is dismayed when his wife decides to leave him on her 40th birthday.
Murray is a workaholic, an absent partner, so she's had enough. The spark has gone. But Murray still loves her (it's suggested that she still has glimmers of affection for him), so he does everything in his limited power to woo her back.
It's a half-decent premise, predictably executed. Miller, a competent comic actor, does what he can with his beleaguered nice guy act. But his hunched-up jumble of jittery faux pas can't disguise the fact that Murray is a bland protagonist. It's amiable enough, but we've seen it all before.
Inevitably, the first episode climaxed (gently, of course) with a surprise 40th birthday party during which everything went wrong. Thanks to the estranged wife's parents, she and Murray were shipped off to a romantic foreign holiday. Oh the calamity!
The first episode of any sitcom has to work hard to get viewers onside. We need time to get to know the characters and for the situation to bed in, so it's perhaps unfair to dismiss I Want My Wife Back completely at this point. But there was nothing in this lazy opener to suggest that it will offer any surprises in future.
Joining it squarely in the middle of the road is Michael McIntyre's Big Show. It's a shamelessly derivative yet tolerable heap of Saturday night variety flotsam in which the tirelessly mainstream comic unleashes a slick barrage of Beadle-esque disguises, Edmonds-style pranks and Barrymore-shaped japes with the Great British Public.
I'm not a McIntyre fan, although I appreciate his appeal and the skill with which he plies his trade. Delivering trite observations in a consummately professional, excitable simian fashion, he's the benign king of cuddly comfort comedy. He's good at what he does, but what he does is of no lasting interest. Nevertheless, it would be silly (albeit funny, a la Stewart Lee) to pretend that he's detestable in any way.
A seemingly improvised segment with an audience member showed how quick he can be, and the item in which he surprises members of the public is quite sweet. Last week it was a Welsh hairdresser who dreams of becoming a professional singer. Big-hearted McIntyre rewarded her with a Michael Ball duet. Surely every girl's fantasy?
There was music for the kids from Tinie Tempah, old-fashioned novelty from some acrobats, and a mildly amusing skit involving Geri Halliwell (she's apparently a Horner now) during which McIntyre harmlessly bothered people in her mobile phone address book.
All in all, a passable rival for Ant & Dec on t'other side.
And if we must have MOR comedians, then I'd rather McIntyre over John Bishop. McIntyre has some presence at least. Bishop is just a man who says things.
PREVIEWS
Flowers
Monday to Friday, Channel 4, 10pm
Stripped throughout the week, this intriguing black comedy stars Olivia Colman and Julian Barratt (The Mighty Boosh) as the parents of an eccentric and dysfunctional family struggling to survive in a crumbling old house. The opening double-bill involves a disastrous anniversary and hospital visit.
Inside the Billionaire's Wardrobe
Tuesday, BBC Two, 12.15am
Reggie Yates investigates the filthy rich's appetite for exotic luxury goods in this sobering report. He visits Siberia, Australia and Indonesia to discover the dismal truth behind the animal skin and fur trade.
Mary Beard's Ultimate Rome
Wednesday, BBC Two, 9pm
In this new series from the popular scholar, she explores the epic myths and history of the Roman Empire. Episode one contains insight into the psyche of the Roman populace, plus disturbing evidence of war methods akin to genocide.
The Secret
Friday, STV, 9pm
Set in early '90s Northern Ireland, this dark new drama stars James Nesbitt as a married man having an affair with a woman he meets at his local Baptist church. Refusing to consider divorce, he enters into a deadly pact as a way of continuing the relationship.
FILM
The History Boys
Wednesday, BBC Four, 9pm
This faithful adaptation of Alan Bennett's hit stage play retains the original cast and director, so it doesn't stray far from its theatrical roots. But that works in its favour, as nothing gets in the way of Bennett's typically rich, wise and witty screenplay, plus fine performances from a cast including Richard Griffiths, Frances de la Tour and James Corden. Set in a Sheffield Grammar School in 1983, it follows an eccentrically charismatic, gay history teacher whose unorthodox approach to education and propriety comes under scrutiny from his superiors.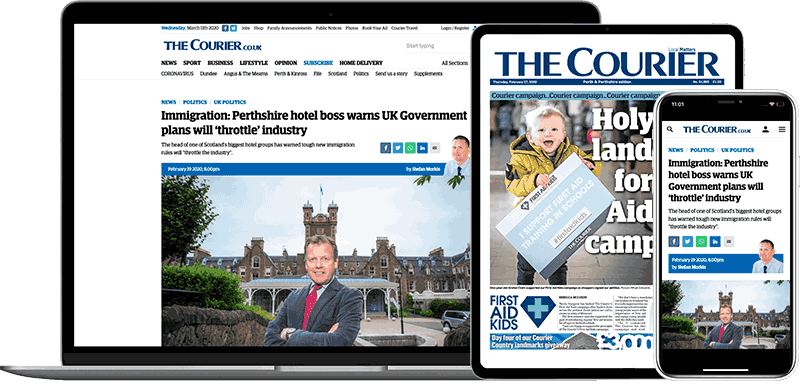 Help support quality local journalism … become a digital subscriber to The Courier
For as little as £5.99 a month you can access all of our content, including Premium articles.
Subscribe