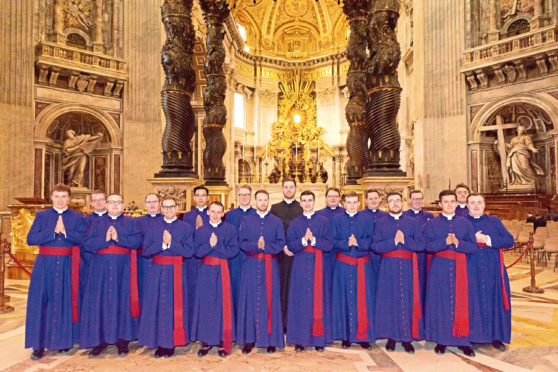 A BBC documentary has gone behind the scenes of the oldest foreign Scottish institution for the first time in its 404-year history.
Priest School follows a group of students at Il Pontificio College Scozzese – the Scots College in Rome.
Founded in 1616, it is where all Scots selected for the priesthood go for their training. Only three in 10 make it to the end of the seven-year course.
Narrated by Scots-Italian actor Daniela Nardini, the programme spent a year documenting the highs and lows, trials and tribulations of a group of young Scots at various stages of their time in Rome.
One of these is Chris Doig from Blairgowrie. The 31-year old began training for the priesthood in 2014. "It's been a long, wonderful and humbling experience," he says.
Sent back from Rome because of coronavirus, Chris is currently in lockdown at his parents' home in Blairgowrie.
"The last few Easters I've been in Rome at the largest Easter vigil in the world," he says.
"This year I couldn't even go to church locally – I had to make my own church here at home."
Born in Aberdeen, Chris grew up in Blairgowrie, the son of a Polish mother and a devout catholic dad.
He said: "I grew up with God in my life but when I went to university in Aberdeen my faith fell apart for a while. None of my friends were the same faith as me and I didn't go to church very often."
A meeting with Aberdeen University's chaplain helped Chris reconnect with his faith, and after graduating he spent several years working in a parish office in Inverness before applying to join the priesthood. He grew up speaking English and Polish and learned Spanish at university. Classes at the Scots College are conducted in Italian and Chris is now fluent in four languages.
Many seminary students go their entire seven years without meeting the Pope and Chris considers himself extremely fortunate to have met the pontiff three times.
He says: "Four years ago I first met with the Holy Father – it was then the 400th anniversary of the Scots College in Rome and he hosted us at the Apostolic Palace. It was an incredibly profound experience. We shook his hand and he spoke to us for around 20 minutes. His words to us were challenging but uplifting and it was an honour to spend time with him."
The Scots College was founded in 1616 and located in the heart of Rome until the 1960s when the original building was sold off and a new centre constructed 20 minutes from the Eternal City. The documentary features one of the last priests to have studied in the original building meeting some of those who have followed in his footsteps half a century later.
The documentary shows Chris's accommodation at the Scots College. While other students have modern technology in their rooms, he has opted for a simple, monastic existence.
"To me that's part of it," he says.
"I don't watch television or play computer games. I have lots of books, I play the guitar and I enjoy sport. Once I'm a priest I could be in Aberdeen one year and Shetland the next. Keeping your life simple makes moving around easier."
Chris was due to be ordained as a deacon – an important step towards becoming a priest – in a fortnight and has two more years of study left to complete in Rome.
"It's a bit of a shame because I was meant to be ordained in Rome, however coronavirus has caused worse problems than that for so many people so I can't complain. When it passes I'll be ordained somewhere locally here in Scotland and all being well I'll return to Rome in September.
The documentary also shows the group of young seminarians enjoying games of football, weightlifting sessions in the gym, and drinks in the Italian sunshine.
Chris smiles: "We're not really different from most young guys – we enjoy our games of football, we like having a gin and tonic. That's all part of life and God's creation."
Priest School is on BBC Scotland on Sunday from 10.15-11.15pm.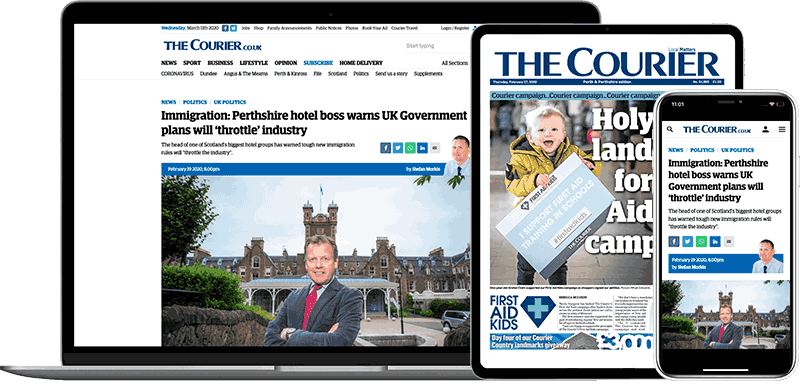 Help support quality local journalism … become a digital subscriber to The Courier
For as little as £5.99 a month you can access all of our content, including Premium articles.
Subscribe