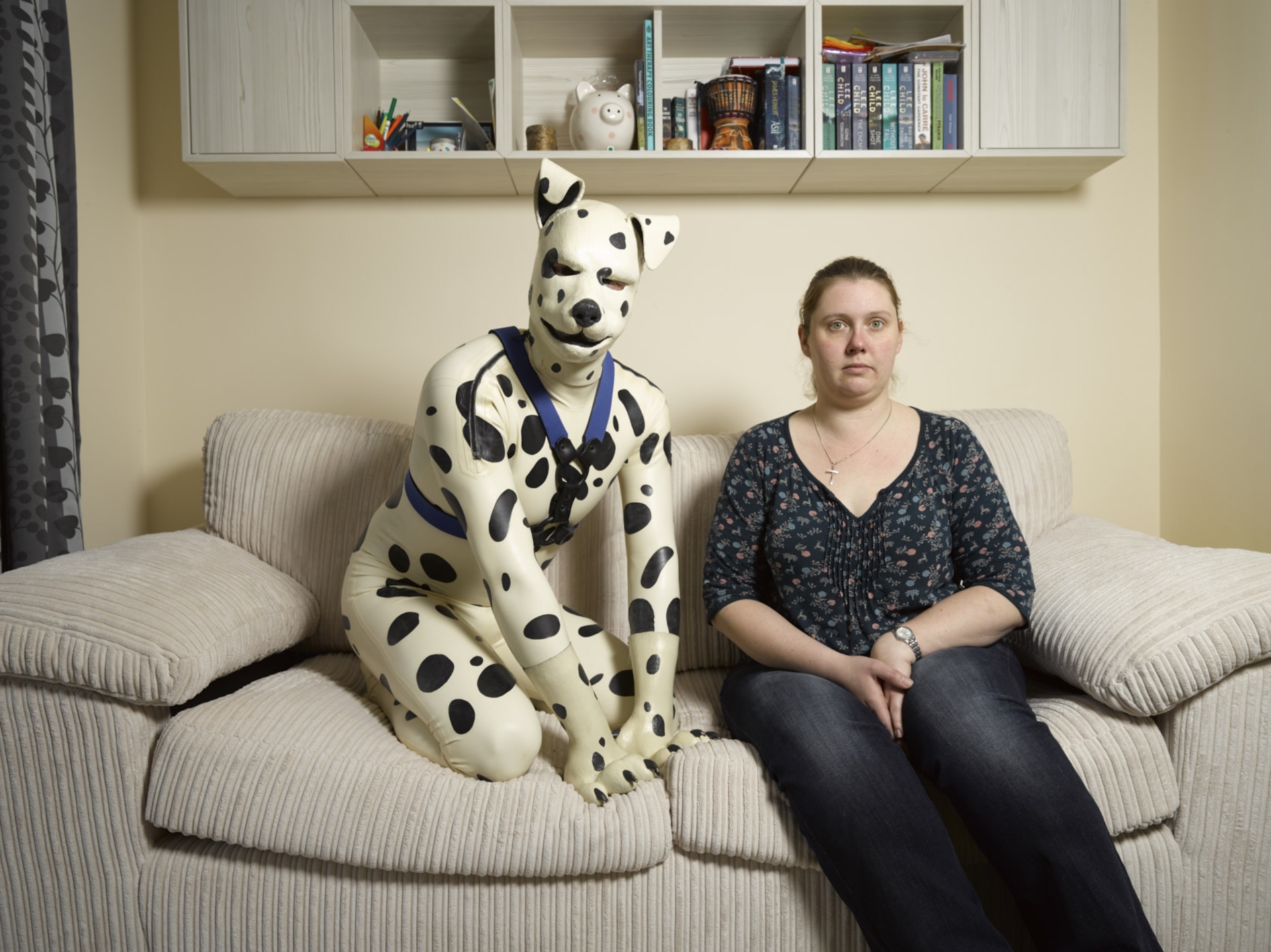 Secret Life of the Human Pups: Wednesday, Channel 4; Love, Nina: Friday, BBC One
We all want to be seen as different in some way, as unique individuals set apart from the masses. Some choose to express their iconoclasm by wearing humorous socks or pretending to enjoy experimental jazz. Others make a stand against conformity by dressing up in tight-fighting rubber dog costumes. Whatever works.
Despite its voyeuristic premise, Secret Life of the Human Pups took a sympathetic look at a growing subculture of men who live unusual double lives. Although it sprang from the underground fetish scene, it seems that for most human pups in the UK – current membership, around 10,000 – it's not about sexual gratification.
Many of them are bored. They enjoy adopting a canine alter ego as a way of escaping from the dreary pressures of life. Whereas some people take the edge off with drugs and booze, these chaps take the healthier option of having their bellies rubbed by designated handlers. Others suffer from social anxiety. Theoretically, escaping into another identity and meeting likeminded, non-judgemental believers should improve their self-esteem. Just another form of cosplay, it all seems fairly harmless.
Of course, any practice deemed outside the accepted parameters of society will always come at a price for some. Tom, who sleeps in a cage – despite evidence to the contrary, he insists it's perfectly comfortable – was last year honoured as the first ever Mr Puppy UK.
But Tom's doggy desires destroyed his romantic relationship with Rachel, to whom he was once engaged. She's still his best friend, but her sadness was palpable. "It would be a nice thing to have him back," she sighed, as Tom prepared to compete for Mr Puppy Europe.
Back in Britain, it was telling that when a handler arranged for a group of them to take their first walk in public, only two of the 50 applicants turned up. While it was brave of these men to expose themselves on camera, their reticence to risk public wrath is understandable.
Personally, I suspect that most people don't really care if grown men want to dress up as dogs for kicks. They're not harming anyone, after all. What is normal anyway?
Thankfully, that was the position the programme took. While it didn't ignore the innate humour of their fetish – it's not as if human pups take themselves entirely seriously either – it didn't poke fun at them. To each dog their own.
Adapted by Nick Hornby from Nina Stibbe's autobiographical book about her time spent as a nanny for a well-heeled London family in 1982, Love, Nina is a comedy-drama which just about stays afloat on a waft of gentle charm.
A no-nonsense lass from Leicester – The Generic North, in other words – Nina looks after the precocious/annoying young sons of an elegantly lonely single mum (Helena Bonham Carter) while fending off snobbish putdowns from the gossipy Scottish poet next door (Jason Watkins, playing a character loosely based on Alan Bennett).
Despite being the living definition of a comedy designed to provoke, at best, wry smiles instead of laughs – it's all very Radio 4; a so-so Brit flick in episodic form – it ambles along inoffensively.
But current BBC comedies such as Going Forward and Mum are far more effective in wringing subtle humour from character detail and social observations. Love, Nina, by comparison, is too whimsical, too insubstantial, to make much of an impression.
 PREVIEWS
Versailles
Wednesday, BBC Two, 9:30pm
Set in the court of Louis XIV, this epic new drama charts his eventful early reign. A tumultuous cavalcade of decadence, it begins as the ambitious young monarch seeks to make an indelible mark on history. But he faces scheming resistance from within.
A Midsummer's Night Dream
Monday, BBC One, 8:30pm
Russell T. Davies presents a handsome new adaptation of Shakespeare's comic fantasy, in which a group of love-entangled characters fall under the spell of a mischievous fairy. The stellar cast includes Maxine Peake, John Hannah and, as Bottom, Matt Lucas.
Gasping
Monday, BBC One, 10:25pm
Written by Still Game's Greg Hemphill, this 15 minute comedy stars Frankie Boyle as a man whose wife gives him a dramatic ultimatum: stay off the booze during a business trip, or say goodbye to his marriage.
The Secrets of Growing Old
Wednesday, STV, 9pm
It's estimated that one in five people will live to be 100. With that in mind, this programme examines shifting attitudes towards ageing. We meet the world's oldest skydiver and a 96-year-old man with the physique of someone at least 30 years younger.
FILM
Catch Me If You Can
Monday, BBC Four, 10pm
Based on the colourful true story of a conman who scammed his way across America, this entertaining confection doubles as a tribute to director Steven Spielberg's love of classic, classy Hollywood comedy-thrillers. Leonardo DiCaprio is perfectly cast as a charismatic rogue who passed himself off as a doctor, lawyer and airline pilot to cash forged cheques. Hot on his trail is Tom Hanks on winningly world-weary form as the FBI man who spent several obsessive years on the case. Proof that, in the hands of a master, they do sometimes make 'em like they used to.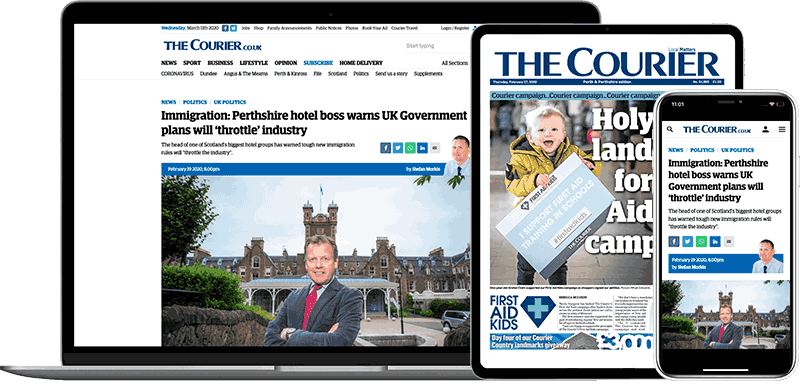 Help support quality local journalism … become a digital subscriber to The Courier
For as little as £5.99 a month you can access all of our content, including Premium articles.
Subscribe