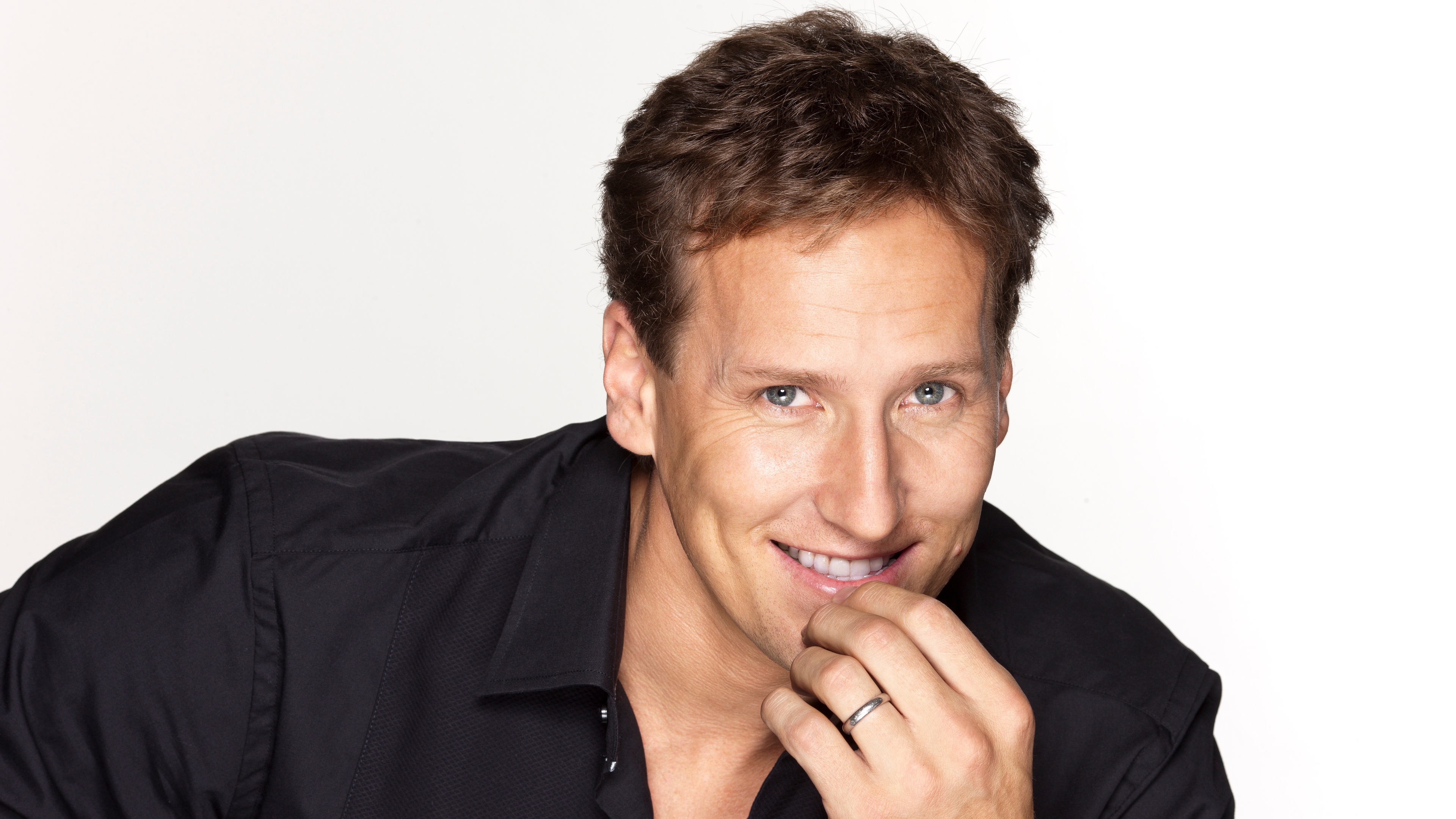 He may have been knocked out of this season's contest but Strictly's Brendan Cole hasn't stopped dancing. Ahead of a tour that brings him to Fife and Perth, he talks footwork, training and a lot of (Ed) Balls with Jack McKeown
Ed Balls has survived yet again. Bizarrely and unexpectedly, the ex-shadow chancellor who was unceremoniously ousted as an MP in last year's general election has been taken into the nation's bosom in his reinvented guise as a contestant on Strictly Come Dancing.
His unlikely success despite a shortage of dance skills has seen some fans of the show call for him to do the "moral" thing and quit. The politician has finished bottom of the scoreboard almost every week but been repeatedly saved from an elimination dance-off by the vagaries of the voting public.
The whole business has echoes of the John Sergeant affair of 2008 when the former political journalist quit the show in shame after the public repeatedly prevented judges getting rid of him.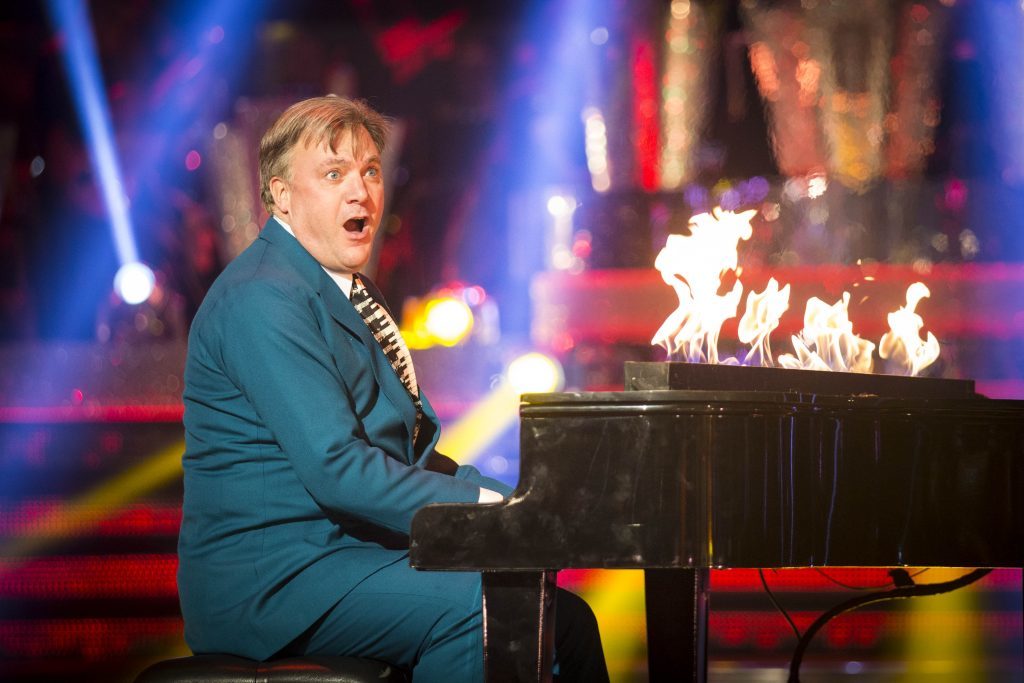 Brendan Cole is rooting for Balls though. "Without doubt Ed is the standout star this year. He's just brilliant," the dance star says. "Danny Mac's a natural dancer who's extremely good and soaks stuff up very easily. Ed isn't a natural but he works so hard and somehow manages to keep learning.
"What he and Katya are doing as a couple has been brilliant. Somehow they keep coming up with something different every single week. At this stage he couldn't be doing better. I really hope he wins."
Nor does Brendan think it's a bad thing Ed Balls isn't the greatest dancer. "If everybody was really good at it Strictly would be a pretty boring show. That range of abilities and different learning curves are what makes the show what it is."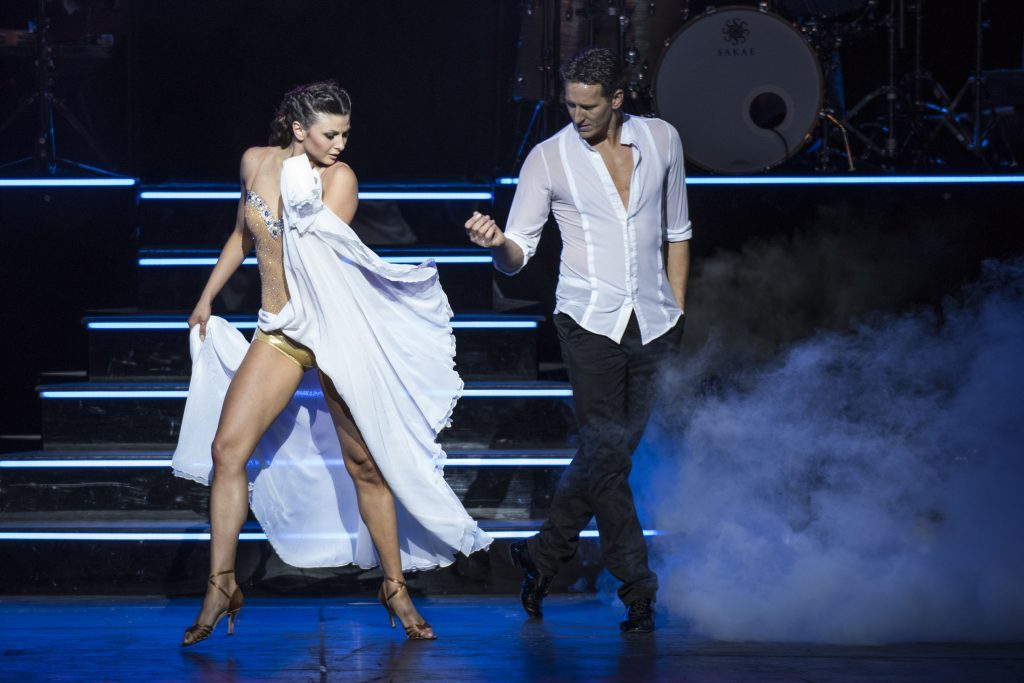 Brendan hasn't enjoyed as much success as previous Strictly campaigns. He and his partner, the singer Anastacia, were knocked out six weeks in and Brendan missed an episode due to illness. "This season of Strictly has been a little bit up and down for me personally but you've got to roll with the punches," he says. "I was a bit crook and missed an episode but I'm well over it now."
The 40-year old – a fixture on Strictly since its very first series – may have been shunted out of this year's competition but he's not sitting round twiddling his thumbs.
He's thrown himself straight into a gruelling training and rehearsal for a three-month UK tour that begins early in the New Year. Brendan Cole – All Night Long comes to Dunfermline on January 28 and Perth the following month.
https://www.youtube.com/watch?v=9YftlYhV_88
"After Strictly finishes I'll have a month of rehearsals and then it's into the tour. It's pretty full on but I'll get a little bit of time to rest over Christmas."
Brendan won the first season of Strictly with newsreader Natasha Kaplinski and placed third with Lisa Snowdon and fourth with Sophie Ellis-Bextor. He thinks another win was on the cards with model Kelly Brook, but the latter withdrew partway through due to the death of her father.
"Kelly was exceptional," he says. "A very quick learner who just picked up every dance easily. Unfortunately she had a family bereavement and had to leave the show otherwise I think there's no limit to how well we could have done."
"I loved dancing with Kelly and with Lisa Snowden. Sophie Ellis-Bextor was a fantastic partner too. I've had many great partners over the years and just a few awful ones."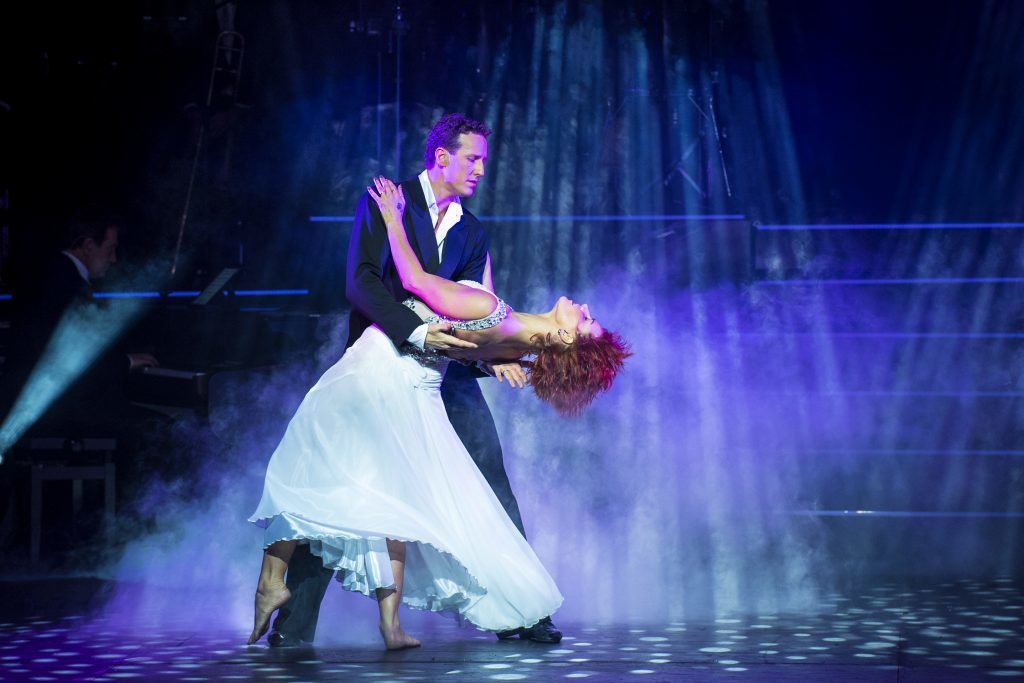 Who was his worst partner? "I'm not naming names but let's just say it's been very widely publicised. I didn't get along with her and she didn't get along with me but that's life." (A quick look back through newspaper cuttings reveals Brendan had stormy relations with both Lulu and former GMTV presenter Fiona Phillips.)
Brendan has been dancing since he was six years old. "My mum insisted my brother, sister and I learn to dance. To begin with I didn't want to go and there was a fair bit of coercion but of course in retrospect I'm very glad she made me."
Aged 19 he packed his bags and moved to the UK, with £1000 in his wallet and no idea what the future held. For years he struggled to make ends meet until his big break came on the BBC's long running show Come Dancing.
"I've been a builder, a roofer, a car insurance salesman, an office clerk and a warehouse packer," he says. "All that stuff keeps you grounded and makes you appreciate having a job you love."
He's been there as the show developed into the institution it is now. "If you look back to series one it's quite amusing really. It looks pretty amateurish compared to what the show's like today, with production values that are out of this world."
In his younger years Brendan had a reputation as something of a ladies' man. His engagement to his former Come Dancing partner Camilla Dallerup was called off following a rumoured affair with newsreader Natasha Kaplinsky, his matchup on season one of Strictly.
Since then tabloid newspapers have linked him with a string of dance partners and other celebrities including Shelly Ross Abi Titmuss, Lady Victoria Hervey, Martine McCutcheon, Adele Silva and Emma Gray.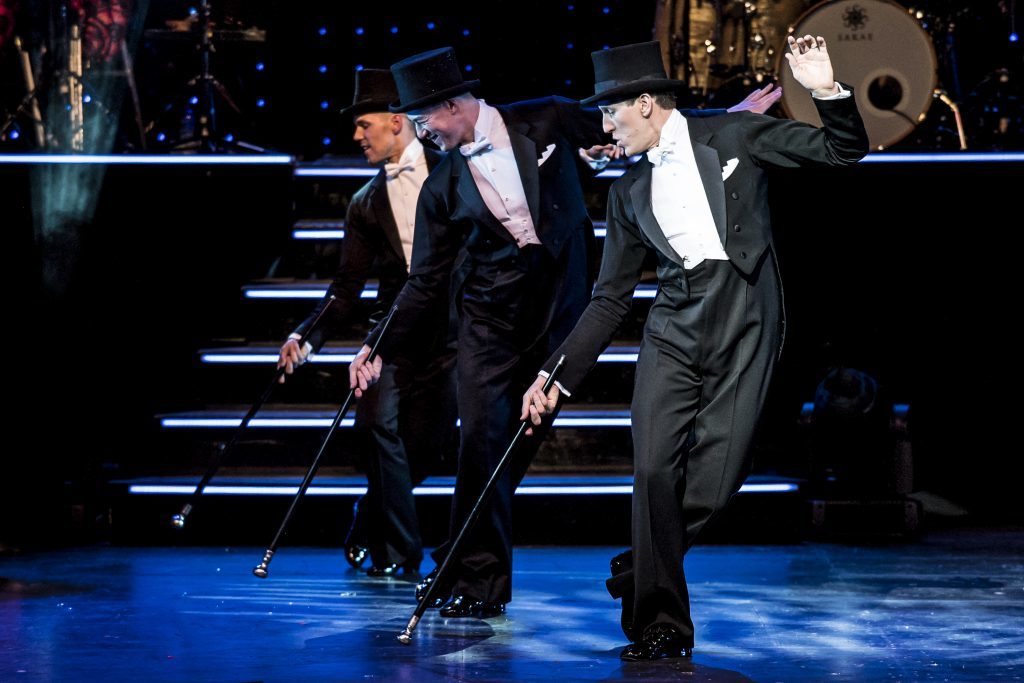 Now married to model Zoe Hobbs, and with a daughter Aurelia turning four on Christmas Day, his philandering days appear to be behind him. He's also aware that the shelf life of a dancer is finite.
"I am 40 now and age does come into effect a little," he confesses. "I'm a very fit 40, I'd say, and I still feel young. Injuries do take longer to recover from when you're a bit older, there's no getting away from it. There's a reason you don't see 45 year old professional footballers running around and dancing is much the same. I do work hard to stay fit though. Strictly takes up three and a half months of the year and the tour takes up four. So that's nearly eight months where I'm doing hours of dancing every day.
"During my time off I make sure I'm doing my sit ups and all that. I'm not really one for going to the gym – dancing keeps you dance fit – but I play quite a bit of football and touch rugby."
Although he's in fantastic shape for his age Brendan has one eye on what to do when his dancing days are over. It's long been rumoured he would like a judging position and with Len Goodman due to retire he's not shy about confirming his ambitions.
"Len Goodman has said he's stepping down next year so I want him to enjoy his last season on the show. No one can fill his shoes – Len's truly irreplaceable – but if someone was to offer me that job I'd be mad not to snap it up. Just to be considered in the mix would be a great honour."
He has experience, having sat in the judge's chair for the New Zealand version of Strictly, along with Craig Revel Horwood – with whom he's had several bad tempered exchanges over the years.
"I did five years over in New Zealand. Craig was even there with me. I know we've had our ups and downs on screen but off camera we've always been good friends and get along really well.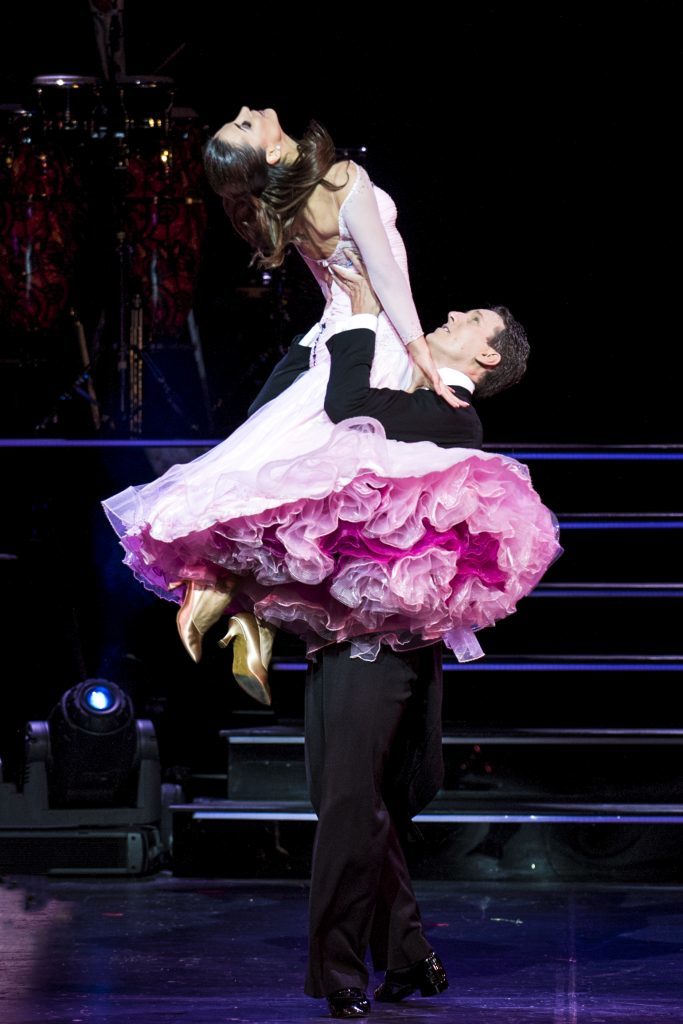 "I loved being a judge. You never have to worry about getting kicked off for a start. I've been doing what I do for a very long time so hopefully I know what I'm talking about. I know when a couple haven't lived up to their full potential."
Brendan's  touring show will see him, a live band and a team of dancers bring the Strictly experience to stages all over the UK.
"This is the fourth production we've done – and also the biggest and best," he says. "We've got new band members, a new cast, new dances. The new faces have meant creativity has been extremely high – everyone has had good suggestions.
"People who love watching Strictly on TV are blown away when they see it live on stage right in front of them."
Can anyone learn to dance? Brendan thinks for a moment before issuing a flat answer: "No.
"I used to think they could but I've changed my mind. Everyone has the potential, physically, to learn, but it's the mental side that causes the issue. People get screwed up mentally and start moving in weird ways."
Brendan Cole is at The Alhambra in Dunfermline on January 28 and Perth Concert Hall on February 20. www.brendancole.com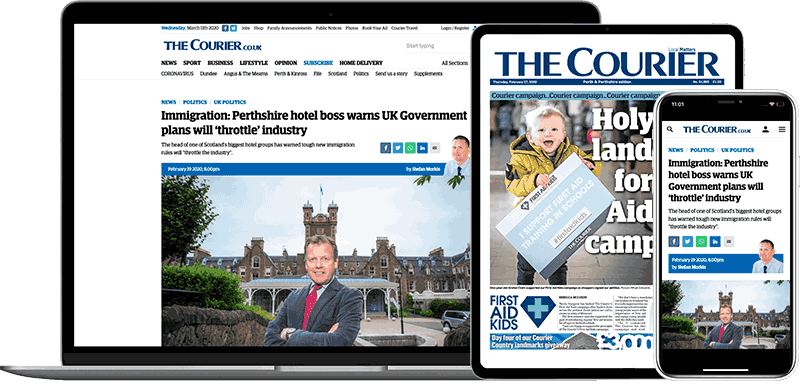 Help support quality local journalism … become a digital subscriber to The Courier
For as little as £5.99 a month you can access all of our content, including Premium articles.
Subscribe