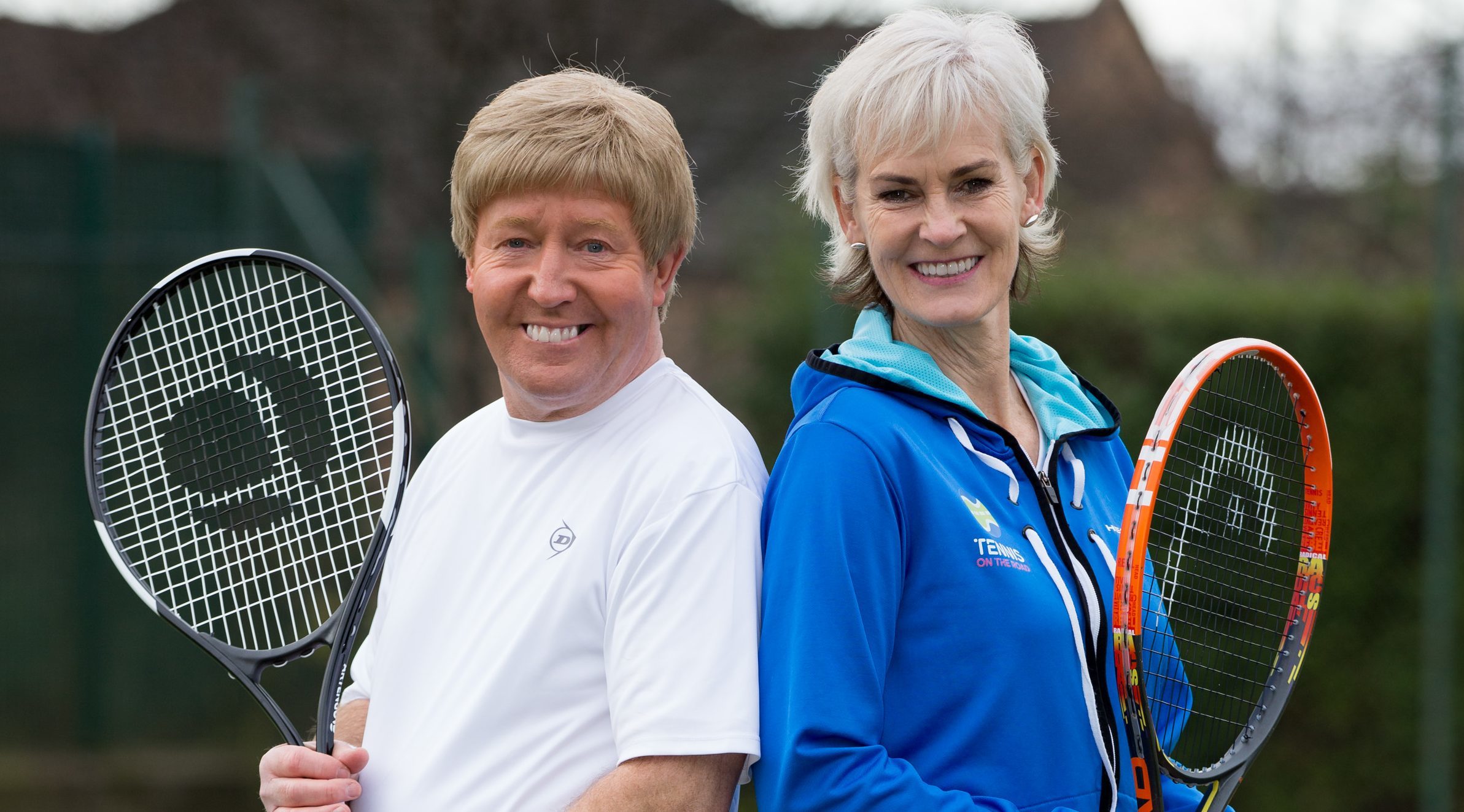 Renowned tennis coach Judy Murray will be game for a laugh this Hogmanay when she joins the Only and Excuse? team.
Judy finds herself face-to-face with one of the best known comic characters from the iconic BBC Scotland comedy show which airs on BBC One Scotland.  
Judy has a cameo in a hilarious sketch which features  Frank 'Macca' McAvennie — as played by Jonathan Watson — during her drive to get more people involved in the sport at grassroots level.
Jonathan's portrayal of the former Celtic, West Ham and Scotland footballing legend has been a traditional highlight of the show.
And he is delighted that Judy decided to play ball when the Only An Excuse? team approached her with the offer of a part in the hit show.
He said: "Judy said yes right away when we asked if she'd like to appear because she's such a fan of the show.
'She was great fun to work with and I'm sure the audience will enjoy seeing how she gets on with Macca.'
Judy added: 'I've been watching Only an Excuse? for years.
"It's one of the must-see shows at Hogmanay so I jumped at the chance to have a part in it.
" It was so much fun joining up with the team that produces the show and of course bantering with Macca.'
This year's show again sees Jonathan taking on a variety of characters who treat the audience to their distinctive views on the year including Donald Trump, Brendan Rodgers and Joey Barton.
Only an Excuse? is on BBC One Scotland at 11.00 pm on Saturday, December 31.