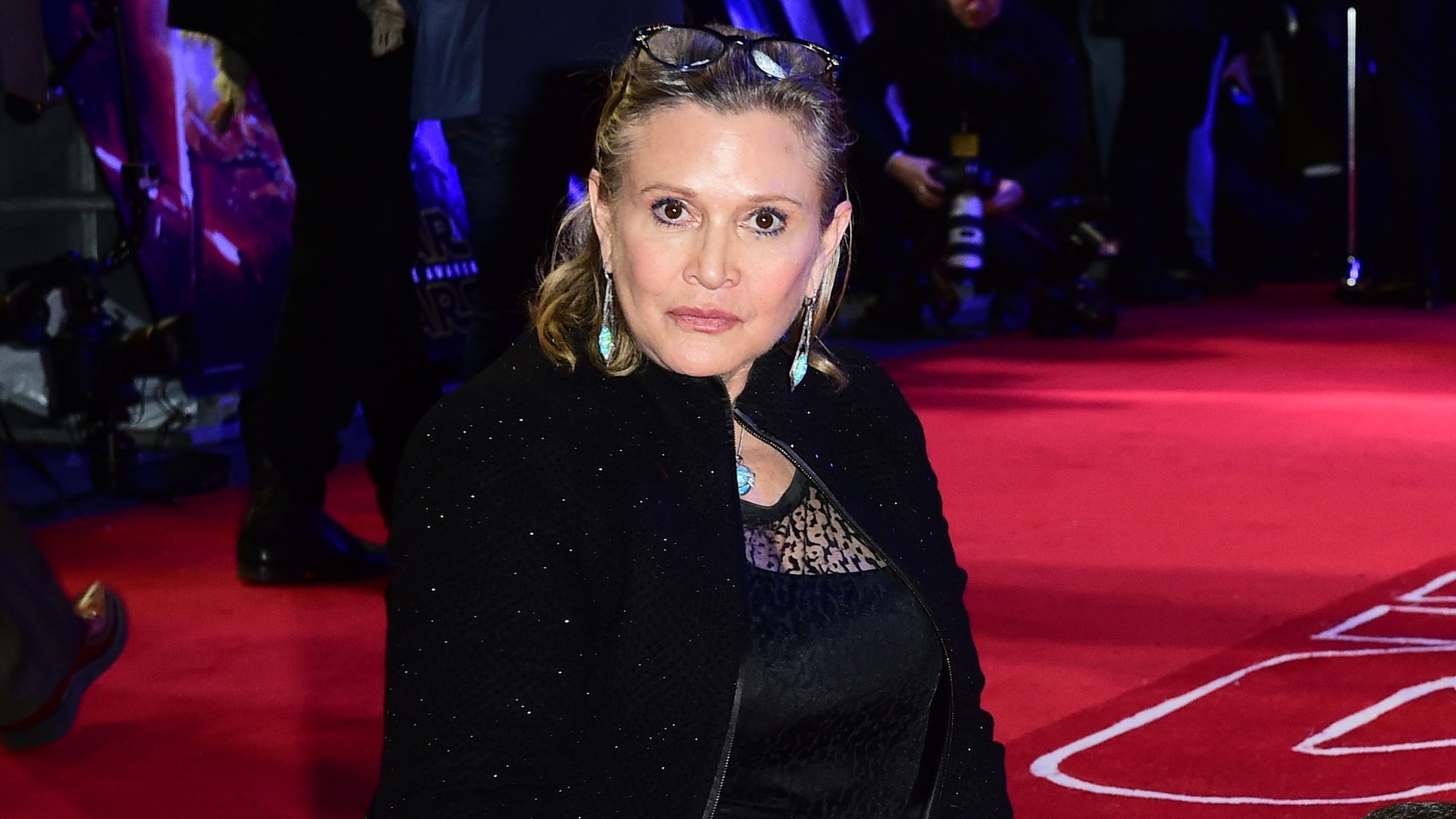 Star Wars actor Mark Hamill has described his late co-star Carrie Fisher as a "handful", adding: "My life would have been so much drabber if she hadn't been the friend that she was."
The duo first met at a dinner in London before they began filming the movies that would propel them to stardom.
Writing in The Hollywood Reporter, Mark said: "You know, she was 19 years old at the time. I was a worldly 24. So I was thinking 'Oh my God, it'll be like working with a high school kid'.

Harrison Ford, Carrie Fisher, and Mark Hamill (PA Archive)
"But I was just bowled over. I mean she was just so instantly ingratiating and funny and outspoken. She had a way of just being so brutally candid.
"I'd just met her but it was like talking to a person you'd known for 10 years. She was telling me stuff about her stepfather, about her mom, about Eddie Fisher – it was just harrowing in its detail.
"I kept thinking 'Should I know this?' I mean, I wouldn't have shared that with somebody that I had trusted for years and years and years. But she was the opposite. She just sucked you into her world."

Mark Hamill (Ian West PA Archive/PA Images)
Carrie died in hospital on December 27 at the age of 60 after suffering a heart attack on a flight from London to Los Angeles four days earlier.
Her mother, actress Debbie Reynolds, died from a suspected stroke aged 84 just a day after Fisher.
Mark starred opposite Carrie in the first three Star Wars films and was reunited with her for 2015′s The Force Awakens and the as-yet-untitled Episode VIII, which will be released at the end of this year.
He said: "Carrie and I occupied a unique area in each other's lives. It was like we were in a garage band together that somehow hit it huge."
"We ran the gamut over the years, where we were in love with each other, where we hated each other's guts… but that's all part of what makes a relationship complete.
"It's not all one-sided. Like I say, she was a handful. She was high maintenance. But my life would have been so much drabber and less interesting if she hadn't been the friend that she was."

Debbie Reynolds and Carrie Fisher (PA Wire/PA Images)
Joely Fisher, Carrie's half-sister, said Carrie and her mother would have separate memorial services but will be buried together.
Also writing in The Hollywood Reporter, she said: "You all lost Princess Leia and Carrie Fisher; I lost my hero, my mentor, my mirror.
"My brother Todd has lost his sister and his mother, whom he has said will lay to rest together. There is no universe where these ladies are not due their appropriate pedestals, and both will be memorialised in separate ceremonies in coming weeks.

Carrie Fisher (Ian West PA Archive/PA Images)
"My sister Tricia Leigh and I vow to be whatever our niece Billie needs us to be. We will pick up the saber, use the force… whatever.
"We will honour these two magical people who have left the tribe in the way they lived, with grandeur and grace.
"I want them back but since I know that is not possible, I will soldier on. I have changed my shoes and will keep dancing to honour these magic people."