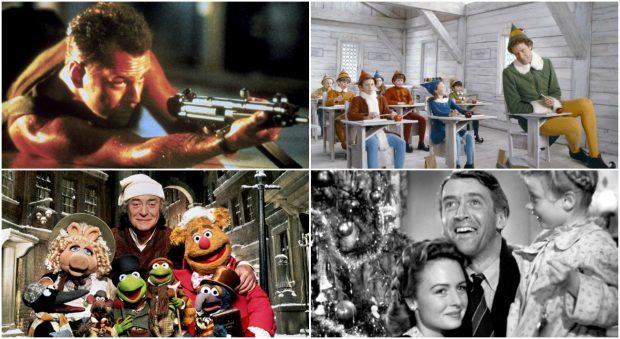 We all have something which gets us in the mood for Christmas, whether it's decorating the tree, listening to a certain song, wearing a festive jumper or the sight of falling snow.
For us, there is no better way to get prepared for the festive season than by watching the right movie. As Christmas Day nears, a few of us from Team Courier have pulled together our "top ten" favourite Christmas films.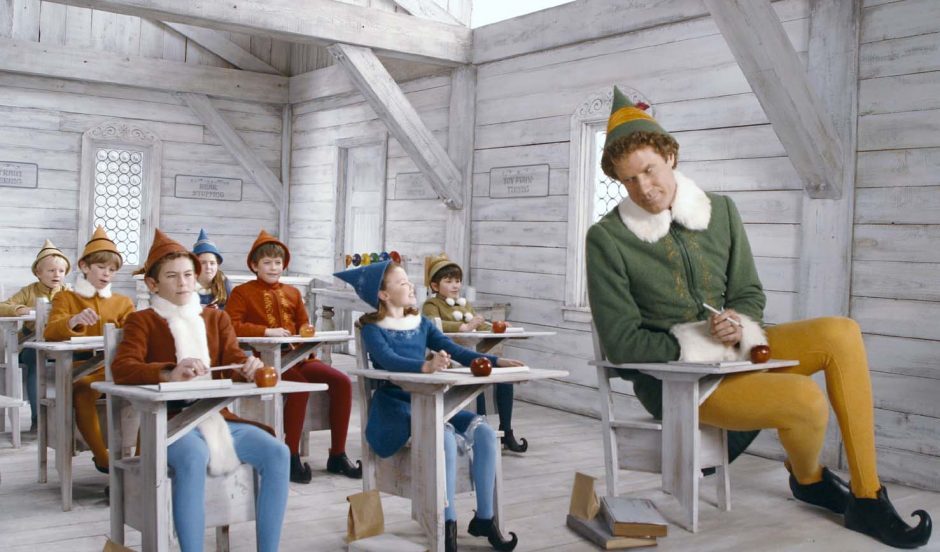 ---
First up is….
Jamie Buchan, senior reporter (Perth)
10. The Hudsucker Proxy
Not technically a Christmas film, but it does build up to a climax on New Year's Eve, and there's some snow in it. Features perhaps the greatest musical montage – involving the creation of the hula hoop – ever committed to celluloid.
9. The Star Wars Holiday Special
Not a film likely to be release in any conventional form any time soon, this bizarre Star Wars special features a singing Princess Leia and introduces us to Chewbacca's son, Lumpy.
8. Grumpy Cat's Worst Christmas Ever
There's a biting satire about consumerism and social media trying to break out of this thumping headache of a movie. It's the cinema equivalent of a Christmas cracker joke: Undeniably terrible, but a fun experience that brings the family together. And there's something charming about the fact they don't even try to make it any good.
7. It's A Wonderful Life
That Friends episode was spot on about this Frank Capra masterpiece from 1946. For three-quarters of its running time it can be a challenging experience, but all it all changes in the final scene with not a dry eye in the house.
6. Miracle on 34th Street
This 1947 favourite tackles a very modern conundrum: Father Christmas has to go to court to prove that he actually exists. Nicely shot and cutely acted.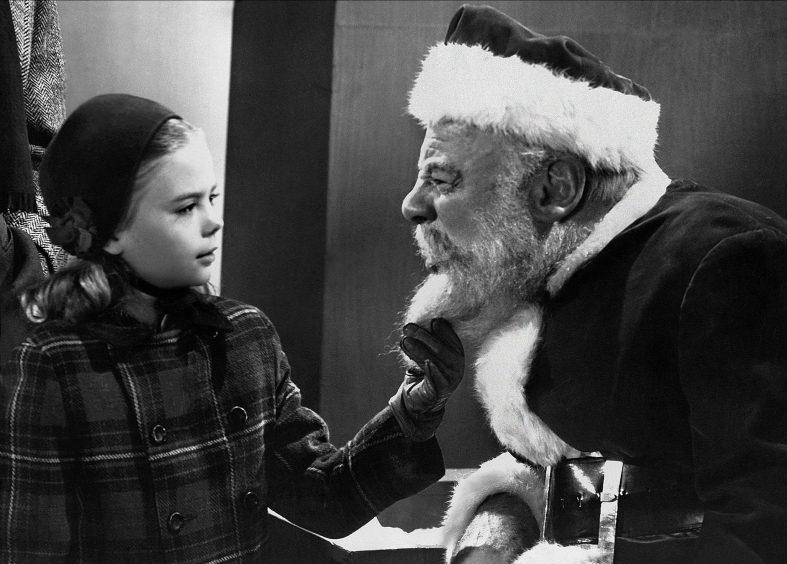 5. Gremlins
The Victorians loved a good scary story at Christmas time, and Gremlins is a 1980s update of that bygone tradition. A real treat for the new generation of Stranger Things fans.
4. The Muppet Christmas Carol
Hands down, the best re-telling of the Charles Dickens classic with Michael Caine as Scrooge. Manages to stay true to the original story, while being crammed full of general muppet-ness at the same time.
3. A Charlie Brown Christmas
What better way to spend a Boxing Day afternoon than watching this classic 1965 animation surrounded by sweet wrappers?
2. Elf
Walks that tricky tightrope between children's classic and bawdy comedy, Elf has quickly established itself as one of the first picks on the Christmas home viewing calendar.
Die Hard
Has been known to cause festive family falling-outs over whether it is actually a Christmas film (and whether it's suitable for my nine-year-old niece). It is totally a Christmas movie (though maybe not one nine-year-olds), from the sleigh bells over the opening titles to the best use of Christmas tape at the end, all wrapped up in a heart-warming story of good triumphing against the forces of darkness.
Craig Smith, chief reporter (Fife)
10.    Bad Santa
9.       Planes, Trains and Automobiles
8.       Scrooged
7.       Batman Returns
6.       The Muppet Christmas Carol
5.       Die Hard
I've heard the argument that Die Hard isn't a Christmas film. Absolute riddy.
It's set on Christmas Eve for starters, the Christmas party at the Nakatomi skyscraper goes wrong, and New York hardman cop John McClane has to swoop in to outfox the hostage takers led by the villainous Hans Gruber.
Yes, there's a fair bit of action and violence along the way, but who hasn't been to a Christmas party that's gone similarly awry……?
Bruce Willis and Alan Rickman were tremendous in it as the main protagonists, and it's perfect Christmas viewing. Yippee ki yay Mother Hubbard.
4.       Home Alone
Despite its sequel being better in my book, Home Alone is still a great Christmas film and can be watched at any time of year.
Maybe it's the fact we all wish we could have run amok for a few hours without parental supervision when we were eight, but his exploits in fighting off would-be burglars Harry and Marv in his own home will forever be endearing.
Not sure it's ageing well though, as I just tend to pick holes in the plot the more I see it. Like what does Peter McCallister do to afford such a massive house and go on massive family holidays? Or how the old shovel wielding guy doesn't really question why Kevin is in church by himself on Christmas Eve?
3.       Gremlins
It's a bit darker than most on the list, but Gremlins has pretty much everything. It's got a hero in the shape of Gizmo, villains in the shape of the Gremlins themselves led by Stripe, and a real mix of menace and comedy that Christmas brings to every family every year.
Notable highlights are Mrs Deagle getting her come-uppance thanks to a malfunctioning stairlift, and the lovely Pheobe Cates' monologue about her aversion to Christmas because of her dad's demise while attempting to surprise the family dressed as Santa.
2.       Home Alone 2: Lost in New York
There aren't many sequels that top the original, but the exception is made with Home Alone 2. Macaulay Culkin reprises his role as Kevin McCallister, while he also comes across the hapless Sticky Bandits – played by Joe Pesci and Daniel Stern – once more as he cuts about the Big Apple with nothing but his dad's credit card after boarding the wrong plane. Not sure why social services didn't intervene after the first one, but never mind.
I think the second one has more of a feelgood Christmas factor than the first.
1.       Elf
Nothing says Christmas to me more than Will Ferrell's truly magnificent Elf.
Will Ferrell is hilarious enough to look at generally without the green tights, Zooey Deschanel is great as Buddy's love interest Jovie, and a particular highlight is Game of Thrones star Peter Dinklage as a children's author who ends up getting into a scrap with Buddy who mistakes him for an elf. It's great Christmas fayre for kids of all ages, and you can't fail to smile at the ending which has everyone singing along.
The fact there was a big stooshie about the fact it wasn't on any channel last year says it all. Best to buy the Blu-Ray and watch it whenever you want.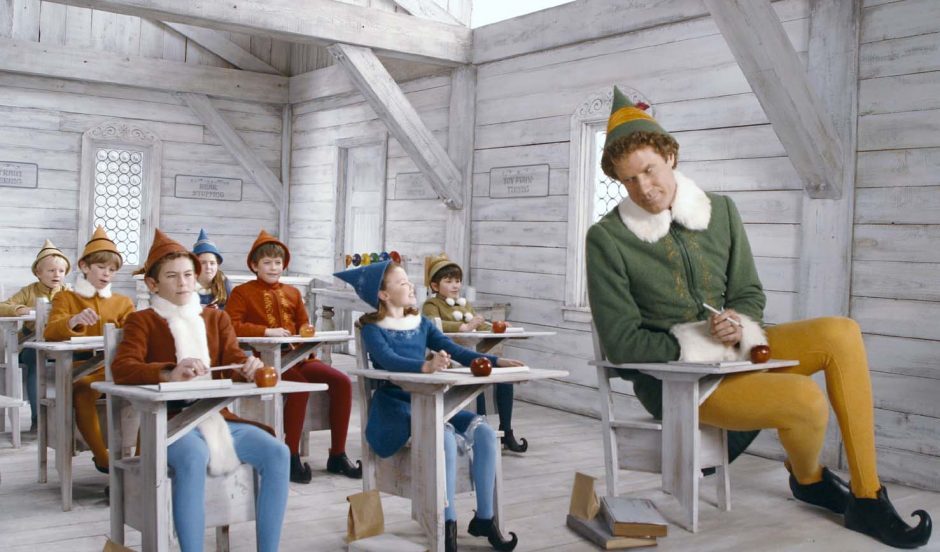 Alan Richardson, head of news
10. The Grinch
Bright colours, cracking tunes by Ben Folds Five and Eels and cheesier than a post-Christmas dinner brie and stilton spread. Makes the top 10 despite Jim Carrey.
9. Miracle on 34th Street
Santa proving he exists. In a court of law. Not so much a movie as a public service film.
8. Scrooged
Bill Murray being grumpy, 'nuff said
7. Mickey's Christmas Carol
Disney and Christmas go together like gin and tonic. And show me a better Scrooge than McDuck (certainly not Caine – see below)
6. Nativity
A teacher on the verge of a nervous breakdown — Martin Freeman in superb form — leads a bunch of mis-fit kids to put on the ultimate nativity play. It sounds horrendous but, trust me, if you're not smiling by the end, you have no soul and don't deserve Christmas
5. Harry Potter and the Philosopher's Stone
The original and best Potter movie contains a truly glorious Christmas segment at Hogwarts with an orchestral swell more chestnut warming than a wizard's fireball
4. Gremlins
A crossover horror/ action movie which just happens to be set at Christmas-time may miss a strict cut for this list. But it does feature critters being blended and blown up in microwaves – what says happy, family time more than that?
3. Blackadder's Christmas Carol
Anything featuring Blackadder is always going to be worth it but when his descent into evil culminates in striding out in Baldrick's patent leather posing pouch, it's sublime.
2. The Muppet Christmas Carol
Muppets are funny. That's  an unarguable fact. The only thing funnier (albeit unintentionally) is Michael Caine's Scrooge, one of the most hilariously awful screen performances ever paving the way for drunk dads "expressing themselves" through song at yuletide after a few jars.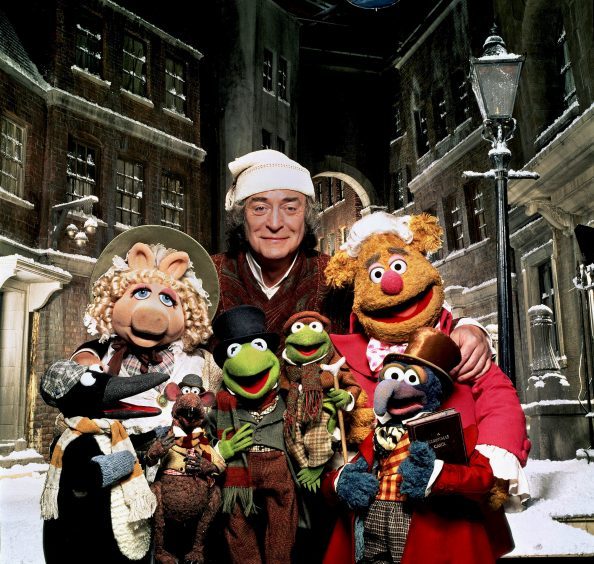 1. Elf
Will Ferrell at the height of his considerable powers and an early Peter Dinklage in full attack mode. Throw in the ultimate feelgood ending (and Zooey Deschanel) and everything is right in the world.
Jack McKeown, feature writer
10. Home Alone
9. The Snowman
8. In Bruges
7. Scrooged
6. Bad Santa
5. It's a Wonderful Life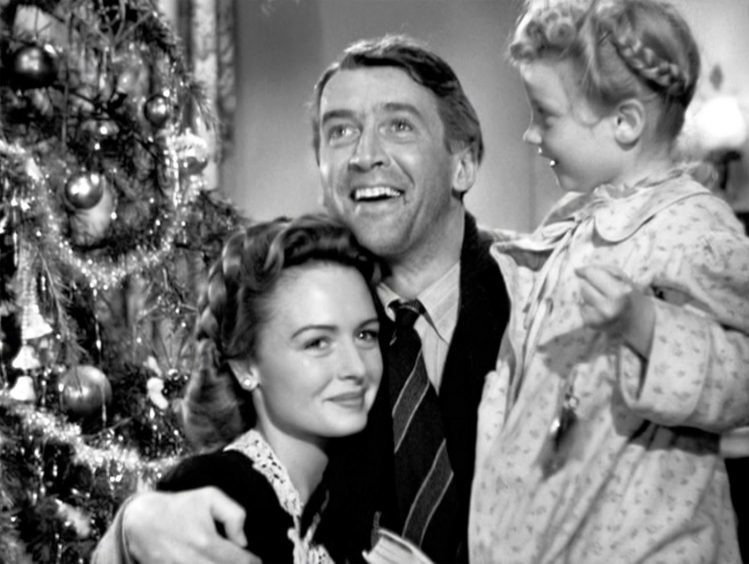 4. Gremlins
3. Planes, Trains and Automobiles
(Strictly speaking a Thanksgiving movie, but it has snow and festivity which is close enough).
2. Die Hard
1. Trading Places.
Derek Healey, reporter (Dundee)
10. The Grinch
9. Elf
8. Nightmare Before Christmas
7. Muppet Christmas Carol
6. Die Hard
5. Home Alone
4. Jingle All The Way
3. Scrooged
2. Miracle On 34th Street
1. It's a Wonderful Life
Frances Galloway, picture desk assistant
10. The Muppet Christmas Carol
9.  Scrooged
8. Gremlins
7. Christmas Carol (Alistair Sim version)
6. Home Alone
5. Meet Me in St Louis
4. White Christmas
3. The Bishop's wife
2. Holiday Inn
1. Wonderful Life
Richard Rooney, online editor
10. 
National Lampoon's Christmas Vacation
9. 
National Lampoon's Christmas Vacation
8. 
National Lampoon's Christmas Vacation
7. 
National Lampoon's Christmas Vacation
6. 
National Lampoon's Christmas Vacation
5. 
National Lampoon's Christmas Vacation
4. 
National Lampoon's Christmas Vacation
3. 
National Lampoon's Christmas Vacation
2.
 National Lampoon's Christmas Vacation
1. 
National Lampoon's Christmas Vacation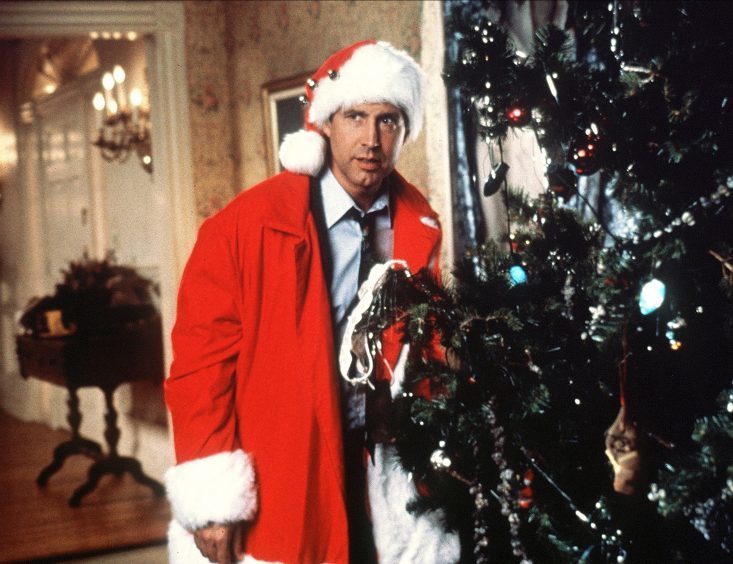 Blair Dingwall, online reporter
10. Elf
I remember seeing this in the cinema on its release in 2005 and singing its praises to everyone who would listen. The movie evolved and grew more and more popular every year before rightly finding its place as a Christmas classic.
9. The Santa Clause
This is one of the earliest Christmas films I can remember watching. As an adult I've accepted it's a bit naff (although nowhere near as naff as its sequels). It's on this list out of pure nostalgia.
8. Harry Potter and the Philosopher's Stone
I'm old enough to remember seeing this on the big screen as a kid (three times) way back in 2001. For those perhaps too young to remember, Harry Potter film were always subject to December releases, and were the perfect antidote for the winter blues. For fans of the books, seeing the story on the big screen made Christmas just that little bit more special. The Philosopher's Stone is probably the most festive of them all, and laid the foundations for the visual counterparts to JK Rowling's books.
7. The Snowman
Christmas morning isn't Christmas morning without this stunning animation. A wonderfully crafted, iconic and touching story.
6. Home Alone/Home Alone 2: Lost in New York
I couldn't chose between them, so included them as one package instead. It seemed fitting as this is how they are always watched in the run-up to Christmas, one after the other. Again, accepting their flaws, as a 90s child these movies remain hugely nostalgic for me.
5.  Oliver!
One of those "alternative Christmas movies". This classic is nearly always on the TV on Christmas Eve, Christmas Day or Boxing Day, and I've come to associate it with that time of year. A magical film and one of the few musicals I can actually stand.
4. Trading Places
Eddie Murphy and Dan Akroyd are at their best in this 80s classic, which sees a beggar and a high-flying Wall Street yuppie swap roles following a $1 bet. Hilarious and smart, it's also set during the festive season; making Trading Places one of the best alternative Christmas movies out there.
3.  The Muppet Christmas Carol
A fantastic re-telling of Charles Dickens' festive tale. Funny, touching and dark: and brilliantly acted by Sir Michel Caine as Scrooge. This film perfectly captures everything wonderful about The Muppets and the timelessness of this classic tale.
2. Die Hard
"Now I have a machine gun – ho ho ho".
It's a Christmas movie. Shut up.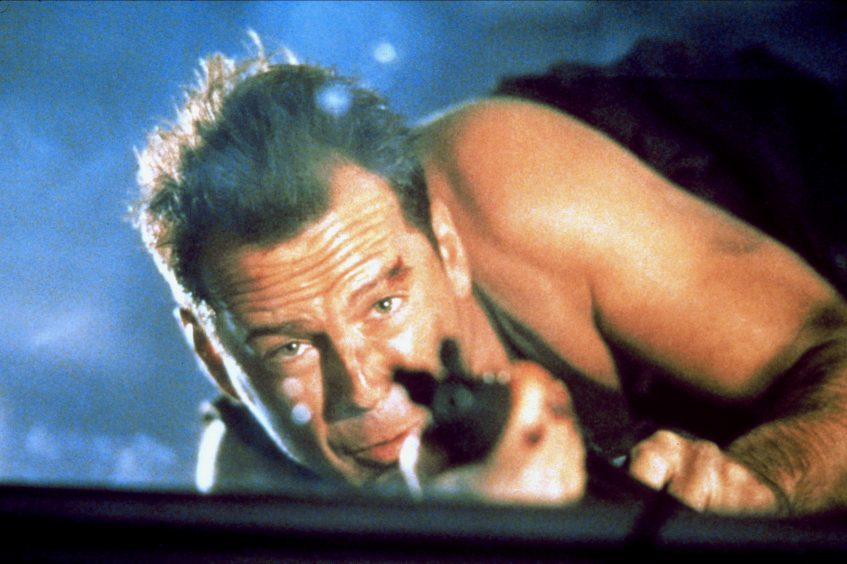 1. Groundhog Day
Some films don't need to be set in December to make for perfect watching during the festive season, and for me Groundhog Day is just that. Perfect before or during Christmas. There are plenty of parallels you could draw between Bill Murray's cranky Phil the weatherman and Scrooge (whom Murray also portrayed), but at the end of the day this is another timeless tale; uplifting and eternally watchable. Not just one of the best Christmas films, one of the best movies ever made.
So which movie was most popular with The Courier?
It's a tie between The Muppet Christmas Carol and Elf (the National Lampoon submission only counted as one).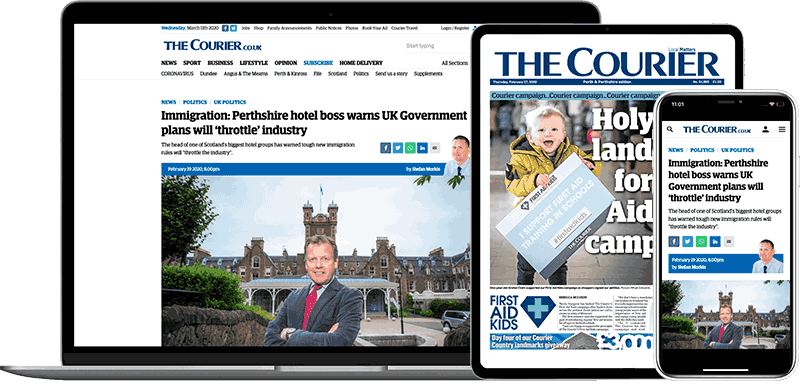 Help support quality local journalism … become a digital subscriber to The Courier
For as little as £5.99 a month you can access all of our content, including Premium articles.
Subscribe