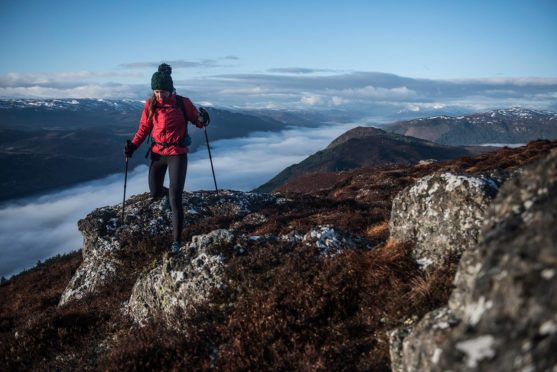 With so many people spending their lives in front of computers or with a mobile device semi-permanently attached to their paws, any event that can inspire them to leave the screen behind and embrace nature has to be a good thing.
This year's Dundee Mountain Film Festival (the 36th annual instalment of an event that stands proudly as the longest continuing mountain film festival in the UK) features talks, speakers, exhibitions and, of course, films which take viewers far away from their comfort zone and into the great outdoors.
Alfie Ingram, chair of the Dundee Mountain Film Festival, has been a part of nearly all 36 events.
"It started off as the Mountaineering Festival but we quite quickly dropped that to become Mountain because of the way that people's interest in the outdoors evolved," Alfie notes. "Before, mountaineers went mountaineering, skiers went skiing: there was no mountain bike and never the twain should meet.
"Whereas now, mountaineers use skis and bikes to get into the mountains so there are much more blurred lines between the activities. The film festival has evolved as well, so it's now about all sorts of activities that take place within the mountains. It's a long way from hardcore mountaineering."
Indeed, that inaugural event in 1983 was simply one film on one night, as opposed to the three-day bonanza that will greet audiences this year.
Among the treats laid on are appearances from writer and TV presenter Cameron McNeish, Alpine adventurer Uisdean Hawthorn, endurance challenger Jenny Tough, and global explorer Benedict Allen, as well as a tribute evening to poet and hill walker Nan Shepherd.
Among the short movies being shown are films about freediver Johanna Nordblad, mountain runner Kílian Jornet, and the French kayakers who go the extra mile when taking on dangers at Icelandic waterfalls.
"Nowadays, I'd say that television has an influence because there are lots of adventure programme with the likes of Bear Grylls and Ray Mears," says Alfie about the increased fascination from audiences for these type of events.
"Film festivals related to the outdoors are popping up all over the place. Though whether they will last as long as our one is uncertain because if you have too many then the interest can fall away."
For now, there's little chance of anyone becoming uninterested in the Dundee Mountain Film Festival whose ambitions remain sky high.
The Dundee Mountain Film Festival is at Bonar Hall and Abertay University, Dundee, from November 22 to 24.
dmff.co.uk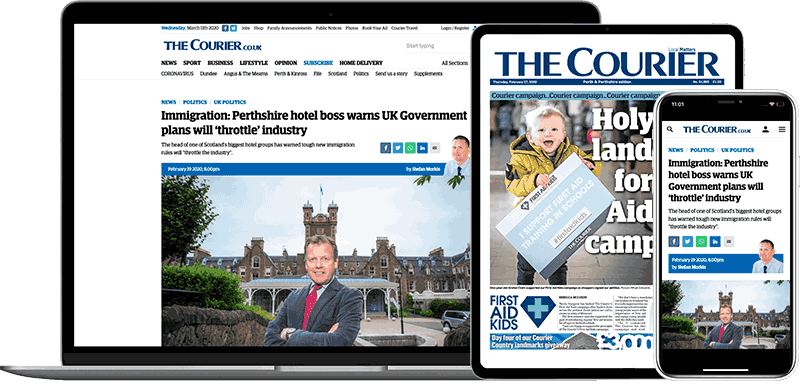 Help support quality local journalism … become a digital subscriber to The Courier
For as little as £5.99 a month you can access all of our content, including Premium articles.
Subscribe