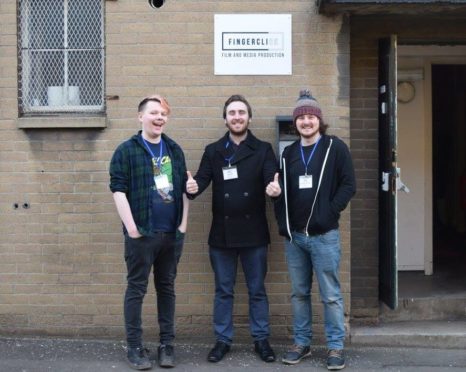 Award winning filmmakers are launching a bid for stardom with the release of two Dundee-made movies.
Daniel Taylor and Joel Hewett, of Fingerclick Productions, have created Waterproof and One Night Stand, both set and filmed in the city.
Penned several years ago, they are to be shown at the Dundee Contemporary Arts (DCA) in a double-header next month.
They are the first feature length movies created by the duo who, along with fellow filmmaker Lewis Bage, set up Fingerclick Productions, in Dundee, in 2012.
Waterproof was written and directed by Joel and One Night Stand by Daniel.
Daniel, 29, said: "They were both written when we were in our early 20s and, despite changing some of the character's names, there is a sense of them being biographical.
"It's sometimes best to write about what you know.
"We are very proud and I am really happy that the story I wrote is getting out there.
"It hasn't really sunk in yet but when I see the hopefully full cinema and it on the big screen it will."
The plot of Waterproof revolves round three friends who struggle to overcome social anxieties as they stumble through their mid-20s.
One Night Stand is about James and how he makes friends and mistakes while reminiscing on a drunken night out.
Both films had 80 pages of script and are one hour and 10 minutes long. Both were filmed over four weeks, a year apart.
The cast, who worked for free, are all from Dundee and were largely friends or people the former freelance filmmakers knew.
Waterproof and One Night Stand are to be shown at the DCA on Saturday, March 23, from 1pm.
The plan then is to tour the country to screen the movies at as many film festivals as possible.
Daniel said: "We have not made films like this before and it was something that we really wanted to do.
"We have done promotional film work and that makes the money for us.
"We did not have to pay people to be in these films but we won't get away with that again and it will add massively to the budget.
"To make more films like these the two movies would have to do really well and we would have to make money off them."
Tickets for the screening can be obtained in person at the DCA or via bit.ly/dundeefilm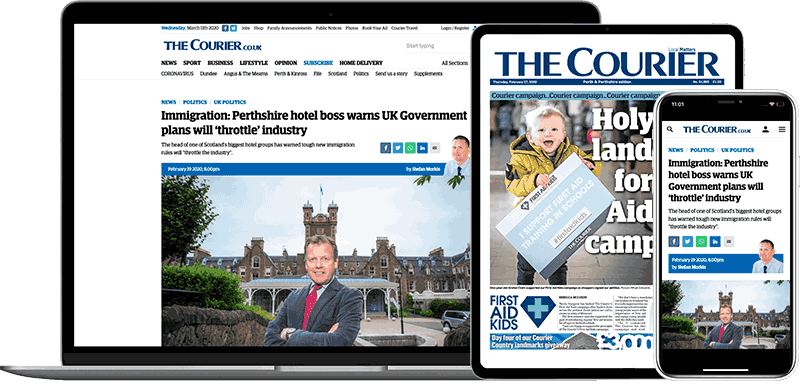 Help support quality local journalism … become a digital subscriber to The Courier
For as little as £5.99 a month you can access all of our content, including Premium articles.
Subscribe