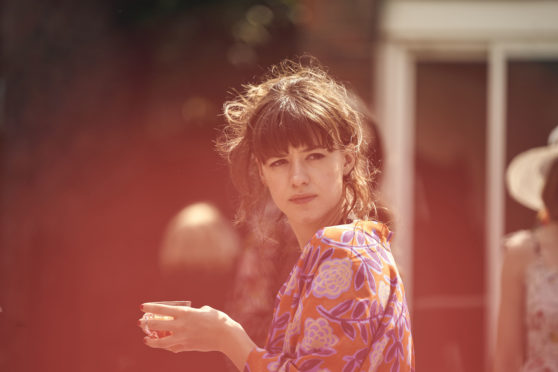 This week, Paul peruses a sensitive adaptation of a coming-of-age bestseller, and sends birthday wishes to Hank Marvin and co…
NEXT WEEK'S TV
NORMAL PEOPLE
Monday, BBC One, 9pm
This adaptation of Sally Rooney's critically acclaimed novel is a beautiful, tender drama about adolescent shyness, insecurity, confusion and self-discovery. It explores the complex relationship between Marianne and Connell as they navigate their way through high school and college. Marianne is an intelligent, sensitive rebel who's regarded by her classmates as a weirdo. Connell is highly intelligent too, but he's sporty and popular. When they become romantically involved, Connell asks Marianne to keep it between themselves. She agrees, as he's the only person in school who has ever shown any interest in her. Sensitively written, directed and performed, Normal People aches, quietly, with soulful honesty and insight. All twelve episodes will be available on iPlayer from Sunday.
PAUL HOLLYWOOD EATS JAPAN
Tuesday, Channel 4, 9pm
Seldom has a title promised so much while delivering so little. I was hoping for a show in which the azure-eyed dough botherer embarks on a Godzilla-style rampage through the streets of Tokyo, but instead it's just a standard grub-munching travelogue in which he visits Japan for the first time in his life. He wants to find out why food plays such an important role in Japanese culture. His mission involves a crash-course in restaurant etiquette, a visit to a solo dining eatery, and eating some bread from a can. Hollywood isn't a worldly-wise man. He's never heard of the word 'sayonara' before. But he's keen to learn and his amiable show proves fairly informative.
FIRST DATES HOTEL
Thursday, Channel 4, 9pm
Pretty much every single programme on television right now reminds us of that time, not so long ago, when we could freely go outside and meet people. The arrival of a new series of First Dates Hotel feels especially cruel. Thanks, Channel 4, for reminding all the lonely people of their crushing loveless solitude. Fred Sirieix is a nice fella, but he comes across as a sadistic French taunter in this unfortunate context. Anyway, if you can ignore all of that, it's sweet-natured business as usual. In a luxury hotel on the beauteous Amalfi Coast we meet a bohemian '60s counterculture survivor who's been single for 35 years, a trumpet-playing Sean Connery lookalike and a lobster-obsessed hippie.
THE SHADOWS AT SIXTY
Friday, BBC Four, 9:30pm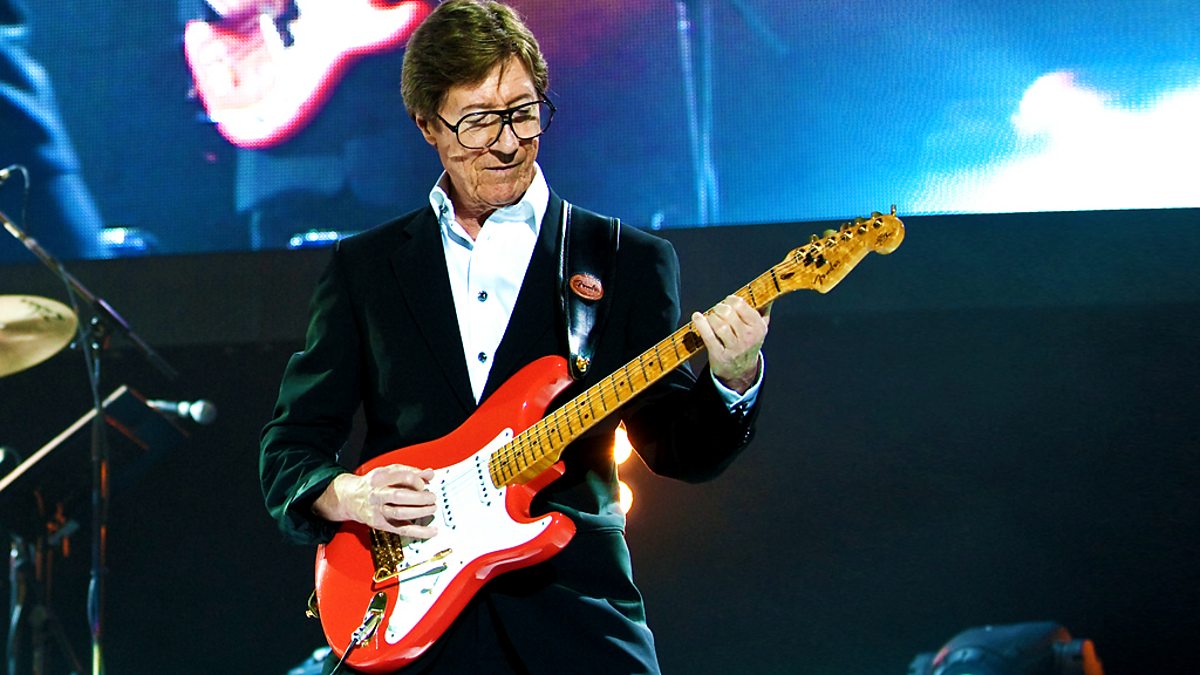 The sultans of twang receive their due in this enjoyable profile. Surviving members Hank Marvin, Bruce Welch and Brian Bennett come across as humble souls who are justifiably proud of their achievements. They led the first wave of legit British rock and rollers. Marvin is a bona fide axe hero with a unique sound. Bennett is a stellar drummer. They're influential, but they've never been cool. As Bennett bemoans: "I wanted to be a musician, and suddenly I'm being pushed through a mangle by Arthur Askey." That's not a metaphor. The Beatles appeared in panto too, but they quickly transcended that old-fashioned world of light entertainment. The Shads never did. The programme does a good job of reassessing their legacy.
FILM of THE WEEK
SUNSHINE ON LEITH
Wednesday, Film4, 4:50pm
This is, quite possibly, one of the most joyous films you ever will see. A Proclaimers-based jukebox musical, it follows two Scottish soldiers as they return home after serving in Afghanistan. Their close friendship and romantic entanglements are put to the test in the all-singing/dancing streets and pubs of Edinburgh. If Ken Loach ever made a musical, this would be the result. Magnificent.
LAST WEEK'S TV
KILLING EVE
Sunday April 19, BBC One
A textbook example of a show that only needed to exist for one series, Killing Eve continues to run around in circles. It should've been an entertaining one and done deal, as it clearly had nowhere left to go after that. Jodie Comer and Sandra Oh are great, they just about hold the show together with their appealing screen presence, but no amount of stylish direction and OTT cartoon violence can disguise the fact that everything after series one has been utterly superfluous.
LIFE AND BIRTH
Tuesday April 21, BBC One
This uplifting series has arrived with perfect timing. An observational documentary based in Birmingham Women's Hospital, it follows several pregnant mothers-to-be as they undergo a life-changing experience. Warm insight into the everyday human condition ensued. As obvious as this may sound given our current situation, we must never ever take our NHS for granted.
ELLA: JUST ONE OF THOSE THINGS
Friday April 24, BBC Four
Ella Fitzgerald was a jazz genius, a scatting cat par excellence. This elegant documentary traced her story. She rose above racism and poverty in the sense that she was an immensely talented black woman who conquered show business, but those wounds don't automatically heal just because you've headlined at the Albert Hall. BBC iPlayer, folks. Absorb and enjoy.