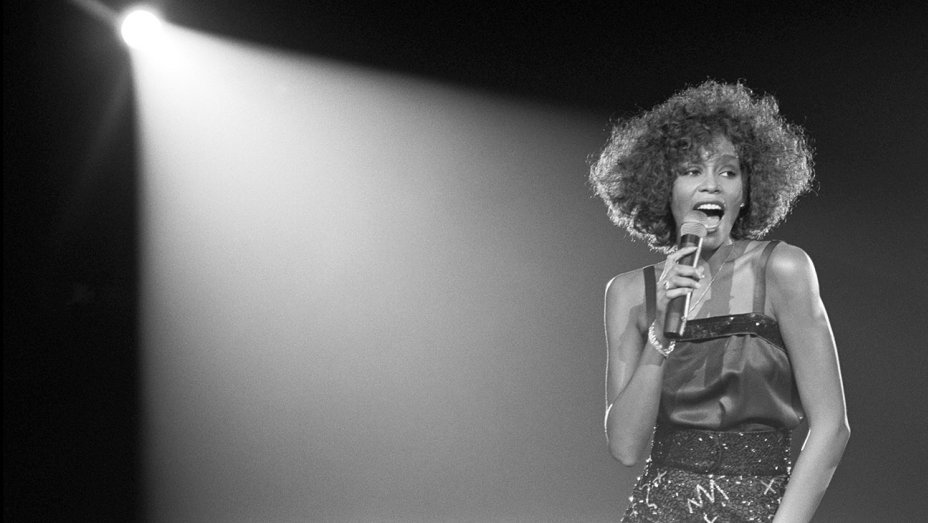 WHITNEY: CAN I BE ME? + RICHARD OSMAN'S HOUSE OF GAMES + BACK
WHITNEY: CAN I BE ME?: Saturday, BBC Two
RICHARD OSMAN'S HOUSE OF GAMES: Monday to Friday, BBC Two
BACK: Wednesday, Channel 4
Whitney Houston died in 2012. She was only 48. The news of her death, while terribly sad, didn't come as a shock. Her drug addiction was a matter of public record. She seemed destined to die at a tragically young age.
But why? In WHITNEY: CAN I BE ME?, acclaimed documentary filmmaker Nick Broomfield made a convincingly damning case for Houston being a victim of those who controlled her life from an early age.
Could she ever be herself? Groomed for stardom by her mother, a great singer in her own right, Houston fell under the auspices of Arista Records all-power Clive Davis.
Crossing over in the 1980s, when major labels still had black music departments, was a rarity. So Davis carefully marketed her as an innocent pop princess aimed at a white mainstream pop audience. Her tough New Jersey upbringing – she and her brothers began using drugs during childhood – was stricken from her bio.
Houston's extraordinary voice wasn't always best-served by her committee-curated material. But the plan worked: she ended up having more consecutive number one singles than The Beatles.
However, she was branded a sell-out within the black music community. Being booed at the Soul Train awards in 1989 was a devastating blow to her confidence. That was also the night she met Bobby Brown.
He's always been accused of sending Houston off the rails, but they were apparently very happy together for the most part. Previously unseen documentary footage depicted a charming, fun-loving couple.
However, Brown's huge ego couldn't handle her greater fame. He pecked away at her fragile self-esteem by cheating on her constantly (so much for undying love). Their thirst for drink and drugs didn't help, but Brown wasn't solely responsible for her demise.
Broomfield's film, which contained frank interviews with those who knew and loved her, argued that the "mouldable" Houston could never live up to an image bestowed upon her by commercially-driven parties (her family included) and a leering media. The pressure was overwhelming. She just wanted to be normal.
This sobering, compassionate profile managed to grant her some understanding and dignity, at last.
Richard Osman is the unassuming king of smart, genial teatime viewing. His latest quiz, RICHARD OSMAN'S HOUSE OF GAMES, is another play-along-at-home winner.
It nudges four celebrity contestants into a relaxed compendium of trivia-based quizzes. A rhyming round matches the likes of Bob Marley with Boutrous Boutrous-Ghali. It also asks contestants to find the link between Michael Fish and a character from Moby Dick. You won't find that – or anything at all – on Len Goodman's Partners in Rhyme.
David Mitchell and Robert Webb know that it's virtually impossible for viewers to see them as anyone other than Mark and Jez from Peep Show. Hence why their promising new sitcom, BACK, finds them playing slight variations on their most beloved characters.
And that's absolutely fine. Written by former Peep Show scribe Simon Blackwell, this agreeable farce plays wisely to their strengths.
Mitchell plays a put-upon neurotic dealing with the sudden arrival of a slick, over-confident character (Webb, obviously) who claims to be one of his many childhood foster siblings.
Mitchell is instantly suspicious of this faux-charming stranger he has no recollection of, but his eccentric family welcome this apparent conman with open arms.
It's a strong, enjoyably executed premise. Mitchell and Webb are always funny as antagonists. Back isn't Peep Show II – the central mystery sets it apart – but it's a good example of an established creative team mining their talents with confidence and wit.
 TV HIGHLIGHTS of THE WEEK
RELLIK
Monday, BBC One, 9pm
In this new crime thriller, a detective on the hunt for a serial killer – yes, another one – is torn between the emergence of a potential suspect and his own firm conviction that he already knows who the killer is.
UPSTART CROW
Monday, BBC Two, 8:30pm
As Ben Elton's enjoyable sitcom returns, aspiring playwright Will Shakespeare (David Mitchell again) tries to land a family coat of arms by desperately currying favour with a visiting African prince.
THE SEARCH FOR A NEW EARTH WITH STEPHEN HAWKING
Monday, BBC Two, 9pm
The esteemed physicist believes that humankind, in order to survive, will have to populate a new planet within the next 100 years. As he begins his two-part series, he examines the likelihood of this scenario with engineers and fellow scientists.
MARC BOLAN: COSMIC DANCER
Friday, BBC Four, 9pm
To commemorate the 40th anniversary of the Glam Rock icon's death, this intimate documentary traces his remarkable life and career. Narrated using Bolan's own words, it features hitherto unseen home movie footage.
FILM of THE WEEK
PROMETHEUS
Monday, Film 4, 9pm
Director Ridley Scott returned to the sci-fi genre for the first time in 30 years with this loose prequel to his classic 1979 frightener Alien. Although it could never hope to live up to the hype which preceded it, this visually arresting thriller still succeeds in terms of bold set-pieces and finely tuned moments of nail-biting suspense. Set in the late 21st century, it follows an idealistic space crew on a mission to find the aliens who may have created the human race. Inevitably, things go drastically awry. The fine cast includes Idris Elba, Charlize Theron and Michael Fassbender.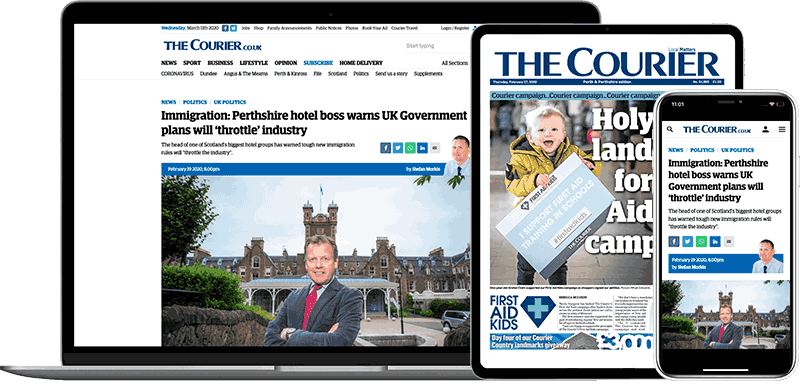 Help support quality local journalism … become a digital subscriber to The Courier
For as little as £5.99 a month you can access all of our content, including Premium articles.
Subscribe