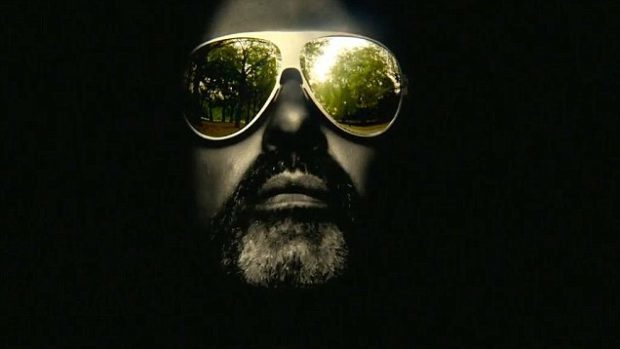 GEORGE MICHAEL: FREEDOM + CHRIS PACKHAM: ASPERGER'S AND ME
GEORGE MICHAEL: FREEDOM: Monday, Channel 4
CHRIS PACKHAM: ASPERGER'S AND ME: Tuesday, BBC Two
The celebrity curse of 2016 struck one final tragic blow on Christmas Day, when George Michael died.
Only the day before he'd been putting the finishing touches to an autobiographical documentary. GEORGE MICHAEL: FREEDOM now stands as an elegy.
It focused on the period when, after dissolving Wham, he became one of the biggest pop idols on the planet.
George was very private, but he was always candid in interviews. This final testament was no exception. He discussed losing his first true love to HIV, his mother to cancer, his high-profile battles with the industry, and his persistent feelings of insecurity and loneliness.
Celebrities whining about the pressures of mega-fame can often stick in one's craw, but George's innate likeability tempered the blatant hubris of producing this tribute to his own talent and artistic integrity.
The film also felt like a tacit admission that his imperial phase as a solo artist ended in the mid-1990s, after his failed court case with Sony. I suspect, sadly, that George knew he was a spent creative force during the final 20 years of his life.
He always somehow managed to come across as a normal person, even while wearing shades indoors. His public cries for help – getting arrested in that LA toilet, most famously – made him look fallibly human. George always laughed them off, which made us like him even more.
His reputation within the industry was illustrated by contributions from an impressive roster of famous friends and fans such as Mary J Blige, Ricky Gervais (delivering his standard "ironic" homophobe crap), Elton John, Nile Rodgers, Stevie Wonder and, somewhat incongruously, Liam Gallagher, who outed himself as an endearingly sincere fan of the Listen Without Prejudice album.
This fitting tribute reminded me that George possessed a strong, pure, soulful voice – his powerful rendition of Somebody to Love at the Freddie Mercury tribute concert gains extra resonance with the knowledge that his terminally ill lover was in the audience that night.
It also highlighted his gift for writing introspective soul-pop nuggets with mass appeal, and that he was, ego and all, a nice, honest guy. How many feted global superstars can you say that about?
The candour continued in CHRIS PACKHAM: ASPERGER'S AND ME, in which the wildlife presenter opened up about his condition for the first time in public.
Packham has been hiding his condition for most of his life. As a high-functioning autistic person, he's managed to sustain a successful 30-year career. Nevertheless, he regards himself as disabled. He's seriously considered killing himself on three occasions.
Packham experiences the world in an intensely hyper-real way. He exhausts himself with his obsessive grasshopper mind, although his encyclopaedic knowledge of the natural world is the source of his success.
He prefers the company of animals, hence why he lives with his dog in the middle of nowhere. His partner, who lives miles away, admitted that his inability to relate to people is very challenging. Nevertheless, they've been together for ten years. He's also proud of his bond with his stepdaughter. Autism has myriad complexities.
While raking over his life story, he investigated some controversial new American therapies aimed at stripping away autistic traits. They involved electrodes and extreme behavioural modifications for children.
Packham was understandably angered by the notion of "curing" autism. After all, it defines the lives of everyone who has it. It's who they are. They have a valuable role to play in society, so shouldn't we adapt to their needs instead of forcing them to change?
This thoughtful programme concluded that it did. I agree.
TV HIGHLIGHTS of THE WEEK
ELIZABETH I'S SECRET AGENTS
Monday, BBC Two, 9pm
Elizabeth I commandeered a secret network of spymasters tasked with protecting her from assassination and treason. This new documentary series begins by explaining how they broke Catholic conspiracies at home and abroad.
MY WEEK AS A MUSLIM
Monday, Channel 4, 9pm
In this bold social experiment, a young white woman, disguised with specialist make-up and prosthetics, attempts to experience life for British Muslims by spending a week living in Manchester's Pakistani community.
THE END OF THE F***ING WORLD
Tuesday, Channel 4, 10:20pm
This dark new comedy follows an antisocial young loner who experiences violent fantasies. His hermetic world is turned upside down one day when a new female pupil accosts him in the school canteen.
FIGHTING CANCER: MY ONLINE DIARY
Thursday, Channel 4, 10:50pm
Three young cancer patients record their struggles in this intimate documentary. Filmed over a year, they discuss their highs and lows, their physical changes and their hopes of defying the odds.
FILM of THE WEEK
ST VINCENT
Monday, Film4, 9pm
Bill Murray stars as a curmudgeonly Vietnam War vet who forms an unlikely friendship with a lonely little boy in this funny, touching comedy-drama. When he gets locked out of his house one day, the boy turns to his hard-drinking, gambling-addicted neighbour for help. If the premise sounds familiar – how many times have we seen variations on an oddball mentor/tutor relationship? – tiredness and schmaltz are kept at bay by some sharp gags and observations. Murray and 12-year-old Jaeden Lieberher are a wonderful deadpan duo.