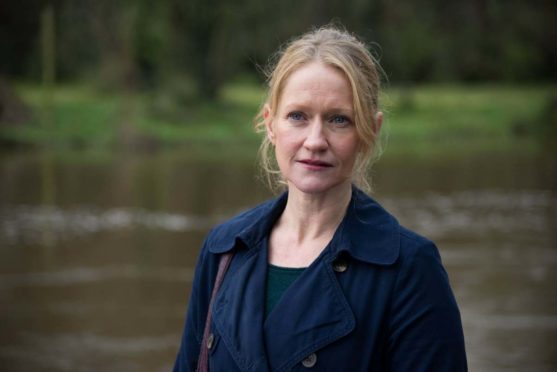 COME HOME + INDIAN SUMMER SCHOOL
COME HOME: Tuesday, BBC One
INDIAN SUMMER SCHOOL: Thursday, Channel 4
Society, with its infinite capacity for fairness and equality, has always decreed that a woman who leaves her family is guilty of a worse crime than a man who does the same.
Regardless of her personal circumstances, a mother is expected to feather the nest at all costs. Life, as all non-idiots know, is more complicated than that. The quietly devastating drama COME HOME confronts this stigma, this uncomfortably emotive issue, with commendable nuance and compassion.
Christopher Eccleston and Paula Malcomson star as Greg and Marie, a working-class couple with three children. One day, Marie walks out on them. They're stunned and heartbroken. Why did she leave? Marie can only tell Greg that she felt suffocated, which only adds to his forlorn confusion. She didn't leave him for someone else, she now lives alone in a house nearby.
Greg is still in love with her. As far as he's concerned, her actions are a mystifying betrayal. She's abandoned him and his beloved children. It's not as black and white as that, of course. We'll find out more about Marie's motives as the series unfolds.
Episode one was told from Greg's perspective, as he struggled to rebuild his life eleven months after Marie's departure. A burgeoning romance with a work acquaintance spiralled out of control when her abusive ex-partner bulldozered into their lives. Behind her vivacious exterior, Greg's new girlfriend is an emotionally scarred soul who fails to bond with his understandably sceptical children. She's a vulnerable, tragic figure.
Eccleston, mercifully back in his serious drama comfort zone after an embarrassing "funny granddad" detour in The A Word, delivers a painfully raw yet understated performance as a man drowning in heartbreak and loneliness. His Belfast accent (Come Home was made with support from BBC Northern Ireland) is so convincing, it never distracts.
James Nesbitt must be worried, Eccleston has stolen his troubled Irish everyman shoes.
The desperately sad, discomfiting scene in which Greg begged Marie to come home was beautifully played by Eccleston and Malcomson. We didn't see much of her last week, but in later episodes Malcomson handles her difficult and complex role faultlessly. She's superb.
Writer Danny Brocklehurst is a protégé of Jimmy McGovern, and it shows. Like McGovern, he spins engrossing gut-punching yarns populated by flawed characters unravelling in a jagged moral maze.
This is a drama we can all relate to in one way or another. We've all struggled to come to terms with the end of a relationship. We've all suffered from loss and regret. We've all, like Greg, listened to Lou Reed's aching Pale Blue Eyes, or something similar, in the empty dead of night.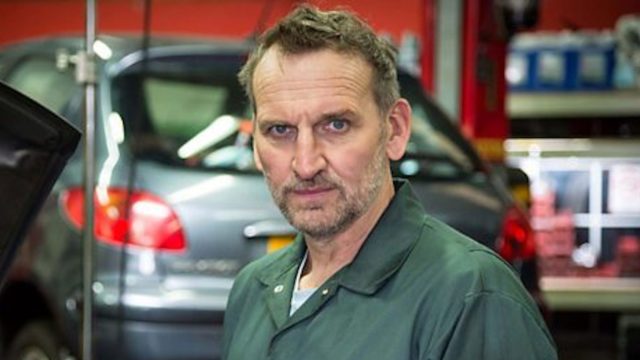 As hifalutin as this sounds, Come Home is a wise and moving meditation on the fragile mess of the human condition. It's produced by RED, the company behind the similarly outstanding Happy Valley. If they keep this up, they'll have to build a fortified annex for their BAFTA storage.
In the new documentary series INDIAN SUMMER SCHOOL, five underperforming British schoolboys volunteer to take their failed GCSE exams again in India's Doon School, one of the world's most prestigious seats of learning.
It's a sympathetic culture clash experiment, refreshingly free of editorial judgement, about undisciplined yet decent kids dealing with a strange new world of rigid conformity. These boys genuinely want to improve their prospects, even if at the moment they're emotionally unqualified to do so. I hope the experience pays off for them.
 TV HIGHLIGHTS of THE WEEK
DAVE ALLEN AT PEACE
Monday, BBC Two, 9pm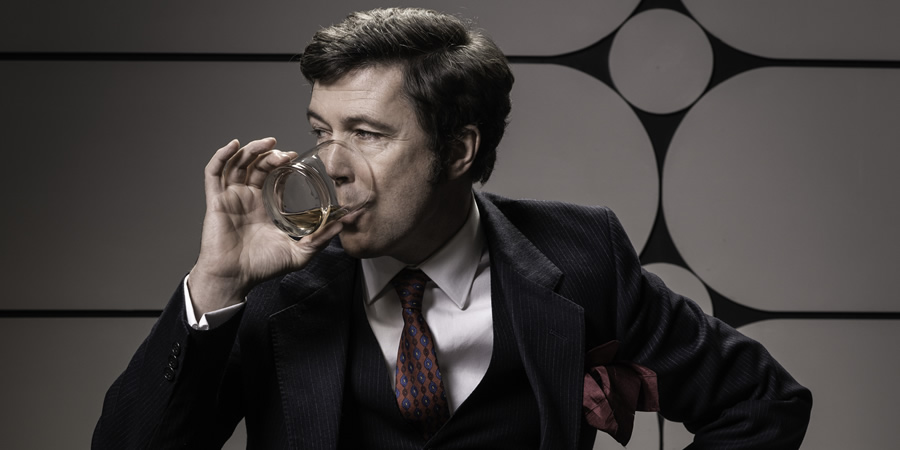 Aidan Gillen stars as the great Irish comedian in this biographical drama. It explores how his life and work were shaped by the loss of his brother and father, and depicts his potentially life-threatening brushes with controversy caused by his irreverent views on religion.
KISS ME FIRST
Monday, Channel 4, 10pm
This ambitious six-part thriller combines live action with innovative computer-generated sequences. When her mother dies, a lonely girl finds comfort in a virtual reality game, but when fantasy and reality start to merge her life takes a darker turn.
CUNK ON BRITAIN
Tuesday, BBC Two, 10pm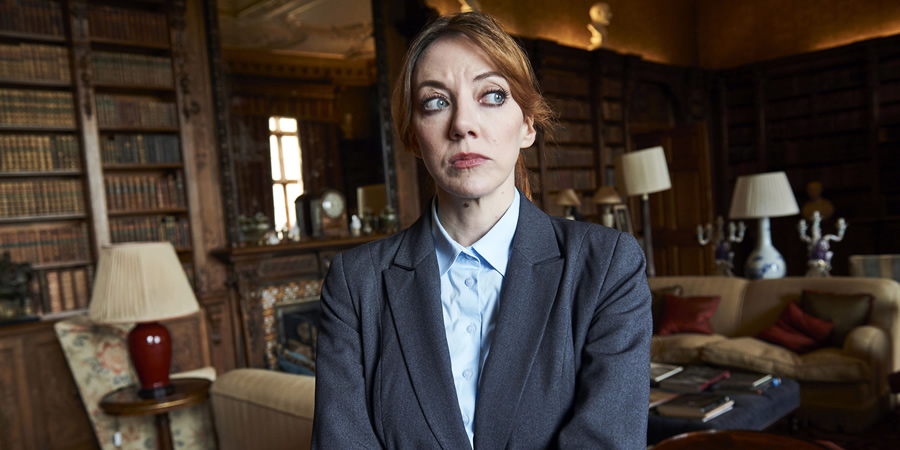 Charlie Brooker and Diane Morgan's bewildered investigative reporter Philomena Cunk hosts this new comedy series in which she presents her unique viewpoint on heavyweight subjects. Naturally, she starts with the big bang.
LIMMY'S HOMEMADE SHOW
Thursday, BBC Two, 10pm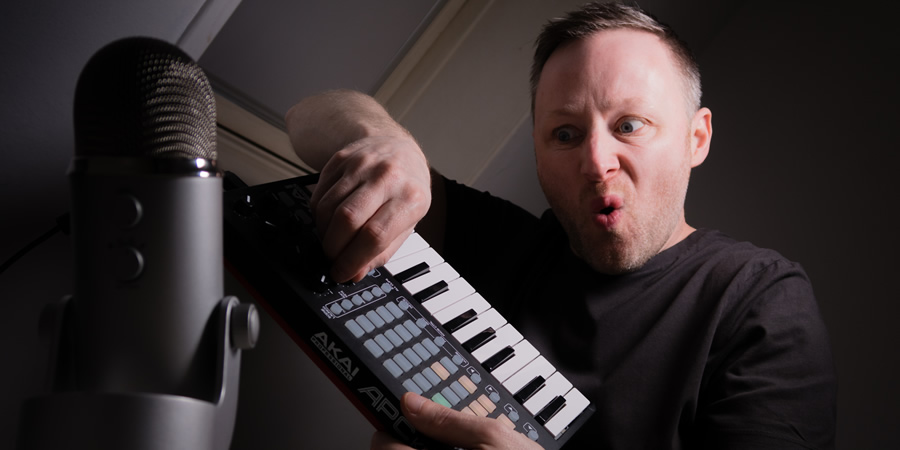 Comedian Brian 'Limmy' Limond goes completely solo in this one-off special – hopefully a pilot for a full series – which consists of sketches self-shot in his house and on the streets of Glasgow. Highlights include some techno nursery rhymes and a disturbing visit to Kelvingrove Museum.
FILM of THE WEEK
FIRST BLOOD
Friday, ITV4, 10:05pm
The Rambo franchise quickly span out of control in an orgiastic explosion of violence and jingoistic politics, but this first film in the series is a grippingly taut thriller about an ostracised loner pushed beyond breaking point. When Vietnam veteran John Rambo (Sylvester Stallone) is wrongfully arrested in a backwoods town, he escapes from his cell and hides in the dense surrounding woodlands. The local police force, headed by Brian Dennehy's bigoted sheriff, get more than they bargained for when they head off in pursuit. It's one of the leanest chase movies ever made.