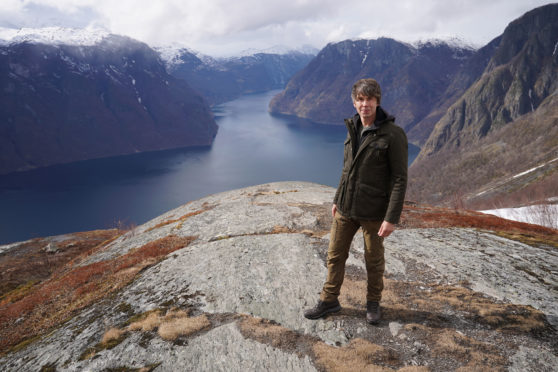 This week, Paul Whitelaw previews a major new science series and looks back at Gentleman Jack.
NEXT WEEK'S TV
THE PLANETS
Tuesday, BBC Two, 9pm
Professor Brian Cox smears his unique brand of awe over this typically engaging series, in which he tells the epic life story of the solar system. He begins at the beginning, 4.6 billion years ago to be precise, when the system was full of nothing but rocks and gas. Gradually, over several million years, the terrestrial planets were formed. Mercury, Venus and Mars have all, at times, enjoyed almost Earth-like conditions: "Every one of our rocky neighbours has a story of what might have been." Like all Cox documentaries, it includes handsomely shot scenes of him wandering across deserts, computer-generated simulations of various cosmic wonders and an omnipresent symphonic score that kneels at the altar of John Williams.
YEARS AND YEARS
Tuesday, BBC One, 9pm
It's 2026. The banks have collapsed, homosexuality has been outlawed in Russia and Eastern Europe, and controversial politician Vivienne Rook – who now has her own popular TV channel – is proposing that every British citizen who's eligible to vote in the upcoming General Election should be made to take an IQ test. Meanwhile, teenage Beth is still intent on becoming trans-human and the family receives some unexpected news triggering a range of conflicting emotions. One of the things I like about this witty and worrying piece of speculative fiction is how writer Russell T. Davies challenges liberal hypocrisies as well as callous right-wing dogma, although it is, of course, guaranteed to anger small-minded 'political correctness gone mad' dullards.
THE VIRTUES
Wednesday, Channel 4, 9pm
Already a contender for the title of TV drama of the year, this spellbinding character study from writer/director Shane Meadows continues its difficult journey into the tortured soul of Joseph (a heart-breaking, career-best performance from the magnificent Stephen Graham). He returns to the now derelict children's home where he once lived to unearth the partially repressed memories that have traumatised him ever since. To precis anything else about the episode would rob it of its power. Suffice to say, it's another hour of intensely uncomfortable viewing alleviated by Meadows' innate compassion for broken, vulnerable people. The Virtues is relentlessly painful, it hits you right in the solar plexus. That's its purpose. It's devastating, raw and important.
AMBULANCE
Thursday, BBC One, 9pm
The BAFTA award-winning medical documentary returns for a new series, this time in the highly capable hands of the North West Ambulance Service in Greater Manchester. It's a valuable excursion into, in the words of narrator Christopher Eccleston, "the beating heart of our NHS." We follow ambulance teams as they deal with emergencies such as a man trapped under a tram and an elderly woman suffering from a sudden severe ailment. Back at the control centre, a call handler discloses her personal reasons for joining a profession where she often has to deal with urgent life or death situations. Ambulance is sensitive, responsible and sometimes very moving. These people are amazing, we must never take them for granted.
FILM OF THE WEEK
GOODFELLAS
Friday, ITV4, 10pm
This dizzying Scorsese classic is rightly regarded as one of the greatest films ever made. It's a masterclass in directing, editing, writing, scoring and acting, nothing is wasted during its 140 minute running time. It doesn't glorify the gangsters it's based on, but it does explain why someone might choose that life. The impeccable cast includes Robert De Niro, Ray Liotta and a terrifying Joe Pesci.
LAST WEEK'S TV
GENTLEMAN JACK
Sunday 19th, BBC One
Written and directed by Sally 'Happy Valley' Wainwright, this much-hyped drama doesn't disappoint. It's based on the diaries of 19th century landowner and industrialist Anne Lister, which were written in code to conceal details of her lesbian relationships. Nevertheless, her sexuality was an open secret among certain members of her family and staff. A globe-trotting businesswoman and polymath, Lister was a pioneer. She's vividly brought to life by a commanding performance from Suranne Jones, who occasionally flashes wry Fleabag-esque asides to camera. Gentleman Jack isn't typical Sunday fare, it's fast, funny and frank. These characters feel like real people, not period drama caricatures. Lister wasn't a saint, she could be ruthless, but she's still an unsung LGBT hero. Thanks to Wainwright and Jones, she'll finally receive her due.
WHAT WE DO IN THE SHADOWS
Saturday 18th, BBC Two
Ever wondered what vampires get up to in their downtime? We find out in this agreeably silly sitcom co-devised by Jemaine Clement from Flight of the Conchords. Best gag so far? The 'energy vampire' who can sap human life forces simply by being unbearably boring. The cast includes Matt Berry doing his usual rococo shtick, but it works better here than ever before. It's a funny show.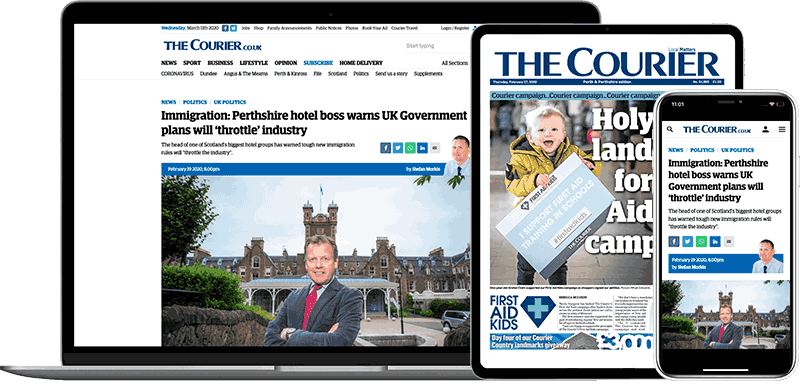 Help support quality local journalism … become a digital subscriber to The Courier
For as little as £5.99 a month you can access all of our content, including Premium articles.
Subscribe