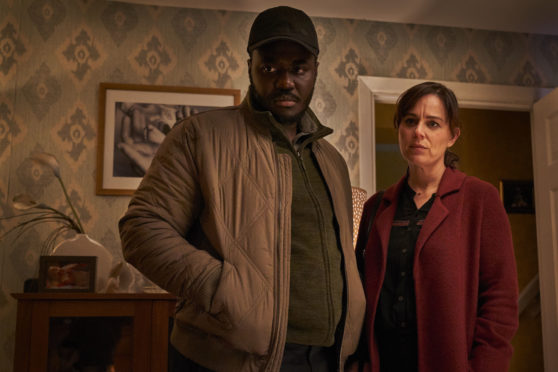 This week Paul looks ahead to a topical post-Weinstein drama plus a stirring tribute to Apollo 11 space mission
NEXT WEEK'S TV
DARK MONEY
Monday and Tuesday, BBC One, 9pm
This timely drama from award-winning screenwriter Levi David Addai (Damilola, Our Loved Boy) is inspired by the ongoing scandal involving sexual abuse within the entertainment industry. When Isaac, a British teenager, travels to Hollywood to star in a science fiction blockbuster, it should've been a dream come true. However, upon returning home he reveals that he was abused by the film's producer. Isaac's parents (the excellent Babou Ceesay and Jill Halfpenny) are told that British police have no legal jurisdiction over crimes which took place in America. Then the producer's legal team get in touch with a jaw-dropping offer. It's an angering indictment of an unjust system which protects the rich and powerful at all costs.
EXTREME TRIBE: THE LAST PYGMIES
Monday, Channel 4, 9pm
In the Congolese rain forests lives a Pygmy tribe largely cut off from the outside world. As any seasoned TV-watcher knows, remote African tribes are always being politely bothered by western documentary crews. They presumably enjoy the fleeting novelty of welcoming the likes of filmmaker Livia Simoka, who hosts this terrific new series, into their fold. Simoka produced and directed the similarly warm C4 series The Tribe, which also sought to dismantle foolish preconceptions by presenting jungle-dwelling communities as, you know, ordinary people just like you and I. Her five-month visit is an emotional rollercoaster. Do bear in mind, however, that it includes scenes of dead animals being dismembered. It doesn't flinch, nor should it.
8 DAYS: TO THE MOON AND BACK
Wednesday, BBC Two, 9pm
The Apollo 11 space mission, the most famous and important in history, lasted for a total duration of eight days, three hours, 18 minutes and 35 seconds. The world and beyond would never be the same. In this fascinating feature-length documentary, we're granted declassified access to the extensive audio recordings taped inside the capsule during that epochal journey into the unknown. Dramatic reconstructions and archive footage also assist in creating an immersive account of what it must've actually been like for Armstrong, Aldrin and Collins, those great NASA pioneers, as they carried out a feat of remarkable human endeavour. The sheer scale of their achievement is put into fresh perspective by this beautiful film. "Houston? The eagle has landed."
MAD COW DISEASE: THE GREAT BRITISH BEEF SCANDAL
Thursday, BBC Two, 9pm
Despite carrying out over 20 years of dedicated research, scientists are still no closer to discovering a cure for BSE, which since 1996 has claimed the lives of almost 200 people and over four million cows. Lethal and untreatable, this entirely man-made epidemic has cost the NHS over a billion pounds and all but destroyed the British beef industry. This sobering documentary traces the whole shocking scandal from its origins in the 1980s, when Tory business and health legislation forced farmers into making the fatal error of turning infected cows into food to be consumed by other cows, thus causing an entire generation to be raised on a dangerous diet. Lives were lost as a direct result of political greed and corruption.
FILM of THE WEEK
THE REWRITE
Wednesday, Film4, 6:50pm
This modest rom-com is a good example of Hugh Grant in the 'mature' stage of his career. The doe-eyed bumbler of yore has been replaced by a more weathered, yet still charming screen presence. He plays a faded, jaded Hollywood screenwriter who – yes – learns how to live again when he meets a single mother (the delightful Marissa Tomei). Predictable, but rather sweet and witty.
LAST WEEK'S TV
HOW THE MIDDLE CLASSES RUINED BRITAIN
Saturday 29th, BBC Two
Right-wing comedian Geoff Norcott – an anomaly if ever there was one – comes from a working class background. He strongly believes that left-leaning middle class people are hypocrites. The problem with his argument in this polemical piece was that it relied on stereotypes to prove its point, thus being entirely hypocritical in itself. Still, hats off to the Marxist BBC for allowing a dissenting voice.
JOHN McENROE: STILL ROCKING AT 60
Sunday 30th, BBC One
Sue Barker travelled to the NYC home of the erstwhile Superbrat for this entertaining profile of a legendary athlete who is almost as renowned for his angry, youthful outbursts as he is for his prowess on the court. He's mellowed, of course. The McEnroe that Barker met was on typically droll, affable form as he led her on a stroll through his colourful life and career.
ANNA: THE WOMAN WHO WENT TO FIGHT ISIS
Wednesday 3rd, BBC Two
In 2017, 25-year-old activist Anna Campbell from Sussex arrived in Syria to join an all-female Kurdish militia in their fight against ISIS. She had no previous military experience. A year later she was killed. In this eloquent documentary, Anna's father attempted to make sense of her decision by meeting her comrades. A sad, searching study of a grieving family struggling with conflicted emotions.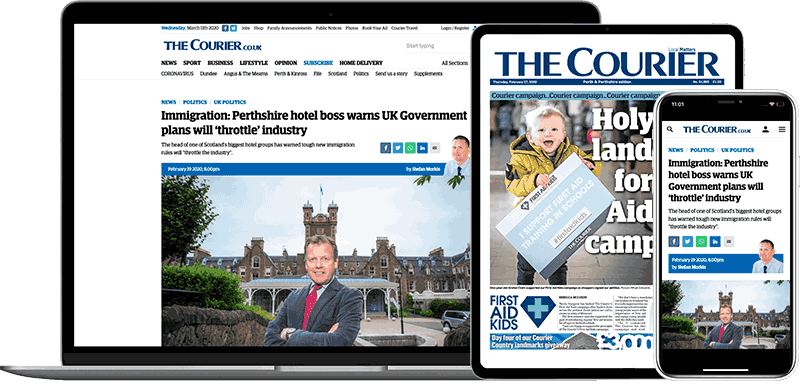 Help support quality local journalism … become a digital subscriber to The Courier
For as little as £5.99 a month you can access all of our content, including Premium articles.
Subscribe