This week Paul investigates a sobering account of the rise of reality television.
NEXT WEEK'S TV
JADE: THE REALITY STAR WHO CHANGED BRITAIN
Wednesday, Channel 4, 9pm
Channel 4 is responsible for fomenting the late Jade Goody's pyrrhic fame, so this series charting her cautionary rise and fall carries a whiff of hypocrisy. Or is it a mea culpa? Either way, it's a grimly compelling account of the birth of celebrity culture and vicious public shaming. Prepare to despair: it peers under the ant-infested stone of media chicanery with horrifying candour. Insight is provided by her mother and former Big Brother execs, one of whom claims that, when he told Goody she'd been selected for the show, he thought, "This is either going to be the best thing that's ever happened to you, or it's going to be a complete disaster." Hindsight is a wonderful thing.
BORN FAMOUS
Monday, Channel 4, 10pm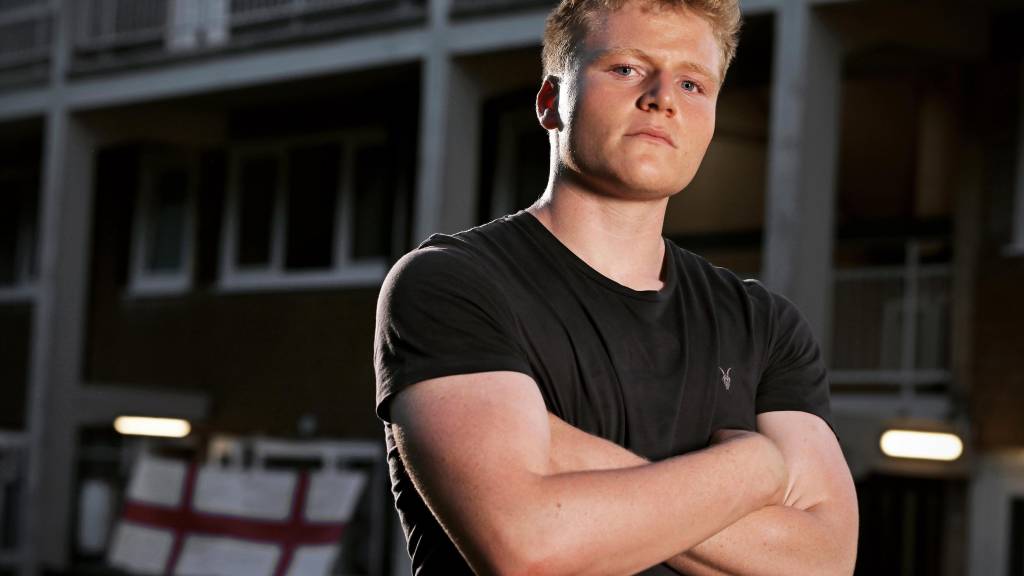 An unofficial companion piece to the Goody epic, this new series focuses on various celebrities who came from humble beginnings. Their children have never known anything other than a life of luxury. Do they realise how lucky they are? There's only one way to find out: send them back to where their parents were brought up (for a week). The first specimens are Gordon Ramsay and his teenage son Jack. Chef Ramsay is a working class Scot who was raised on numerous council estates. When Jack materialises in one of dad's old haunts, he learns a valuable life lesson. He's a nice lad who doesn't flaunt his privilege, so this study of social mobility and inequality transcends its gimmicky premise.
THE SECRET TEACHER
Thursday, Channel 4, 9pm
This is one helluva week for uplifting social experiments on Channel 4. What's going on? Cynical answer: they scored a hit with The Secret Millionaire, so here's its sequel. More charitable answer: it's nice watching self-made entrepreneurs, some of whom were told that they'd never amount to a hill of beans, visit schools in the guise of support workers. Their mission is to encourage kids with untapped potential. For six weeks, undercover agents assist several harassed pupils and teachers. A certain amount of tidily tied-up TV happiness ensues, but this is ultimately a blatant political statement. The government, not television, should be taking care of this problem. Still, we can all enjoy a nice cry at the end.
THIS WAY UP
Thursday, Channel 4, 10pm
Now this is good. Very good indeed. A sitcom written by and starring the comedian Aisling Bea, about a woman readjusting to life in the wake of a nervous breakdown. It's the vehicle Bea has been waiting for – so much so, she constructed it herself. She's a very funny, smart, likeable, insightful person. All the adjectives. Her show understands, as anyone who's been through something similar understands, that humour can be mined from the direst of circumstances. The performances, the dialogue, are natural and warm. It's a sitcom mired in pain, but it doesn't dwell on lazy Gervais-esque awkwardness for laughs. This Way Up is better than that. Also, Sharon Horgan plays Bea's sister. Are you sold? I hope so.
FILM of THE WEEK
NEVER BEEN KISSED
Wednesday, Film4, 4:45pm
Resistance is futile when it comes to this sweet rom-com starring Drew Barrymore as a journalist who goes undercover at her old high school. Her mission: find out what life is like for Kids Today. Her actual personal goal: overcoming the painful memories of her awkward adolescence. If you can accept that someone as pretty as Barrymore has never been kissed, you'll fall for it hook, line and sinker.
LAST WEEK'S TV
ANIMALS AT PLAY
Sunday July 28, BBC Two
If Kubrick taught us anything, it's that all work and no play makes Jack an axe-wielding homicidal maniac. Fortunately, our animal friends aren't so easily distracted. This fascinating series began by spending social playtime in the presence of dolphins, chimps, bears and canines. Their sophisticated games are among the most advanced in the natural world. It's only a matter of time before they conquer Scrabble.
BRITAIN'S GIANT PET FOOD FACTORY
Thursday August 1, Channel 4
According to narrator Robert Webb, the English town of Melton Mowbray is one of Britain's pet-friendliest locales. That's possibly because it houses one of our biggest pet food factories. This cuddly documentary spent time with its employees and much-loved furry food tasters. The humans actually sample the food first. Now that's dedication. They clearly have the best job in this worst of all worlds.
HOLD THE SUNSET
Friday August 2, BBC One
Series two of this – there's no other way to describe it – gentle sitcom began with retirees Edith (Alison Steadman) and Phil (John Cleese) continuing their quest to get away from it all. I wish I could express a more interesting opinion about Hold The Sunset than this: it's nice seeing Cleese, Steadman, Jason Watkins, Joanna Scanlan and Rosie Cavaliero in the same programme. But I can't.