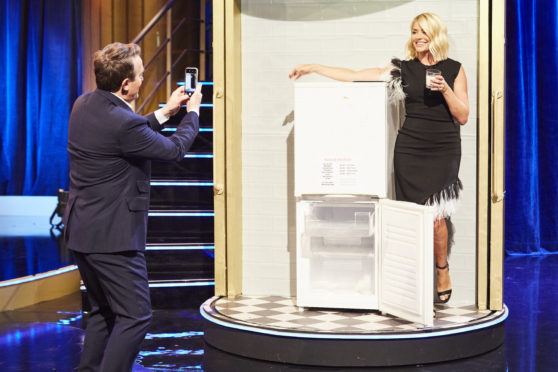 Gayle takes over from Tellyboxer Rebecca for the next fortnight. She gets stuck in to some of the nation's favourite shows…
While Tellybox expert Rebecca Shearer is merrily trotting the globe, I have the honour of temporarily taking over this column.
Most of my goggling took place on Saturday night, armed with wine and a reduced-price Easter egg.
A guilty pleasure is ITV's Britain's Got Talent, although I admit, I enjoy the truly awful, cringeworthy acts most.
I switched on as 88-year-old Colin Thackerey was recalling how his wife had died in his arms. The song he sang, Wind Beneath My Wings, was a tribute to her.
Unsurprisingly, audience members were welling up, although I remained dry-eyed. He was good, though!
Another highlight was magician Ben Hart. His ability to turn a piece of paper into an egg (how the heck?!) and teleport an audience member earned him four "yes" votes from BGT judges.
With his dazzling smile and foppish hairdo, he was a great showman and, like the judges, I'm excited to see what he comes up with next.
Four-piece boy band Chapter 13 won over an army of fans because they were blooming brilliant. My feet were jiggling as they launched into a medley of Stevie Wonder hits and were awarded the coveted golden buzzer by ecstatic Amanda Holden.
The grins on the teenage lads' faces grew even wider when Simon Cowell compared them to Busted! Praise indeed. However, critics went wild online because the band had already been on West End show School of Rock.
BGT over, I stuck with ITV and attempted to watch a new show, Bradley Walsh's Late Night Guest List. I'm a massive Bradley fan but this was absolute guff.
Basically, Brad was joined by celebs who took part in various "games" but the format was chaotic.
I turned off after "Social Star Wars", during which Holly Willoughby and Maya Jama posted "adverts" selling a grotty old fridge and a creepy doll on Instagram. What utter rubbish.
I spent the rest of the evening transfixed by two royal-themed programmes on Channel 5. First up was Secrets of the Royal Wardrobe, which included the story behind Princess Di's "revenge dress" (sported after Charles's revelation that he'd been unfaithful).
We also got to view some of the most hideous outfits possible, largely worn by Fergie.
Other fashion fails included the hat donned by Princess Beatrice at Prince William's wedding, which was likened to a toilet seat and giant pretzel!
My night concluded with Meghan Markle: Movies, Marriage and Motherhood, a light-hearted insight into how the divorcee actress bagged her prince.
We saw her volunteering in a soup kitchen as a kid and campaigning for women's rights aged 12.
The show had interviews with Meghan's teachers, plus contributions from former MPs (Ann Widdecombe feared Meghan would be "trouble") and journalists.
It also had cute chats with Meghan and Harry and the story of how they were matchmade by a pal. Sweet!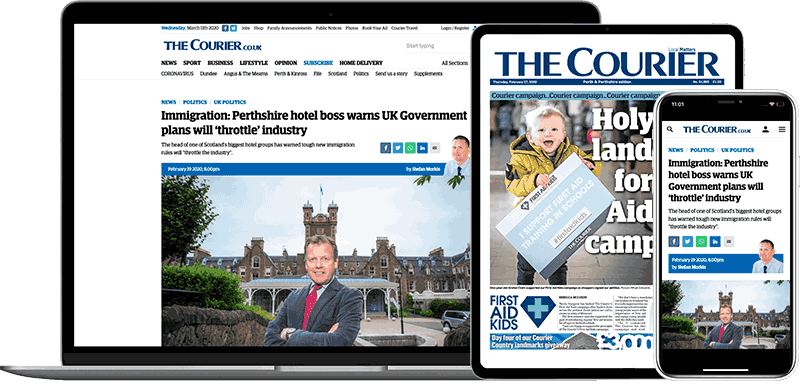 Help support quality local journalism … become a digital subscriber to The Courier
For as little as £5.99 a month you can access all of our content, including Premium articles.
Subscribe