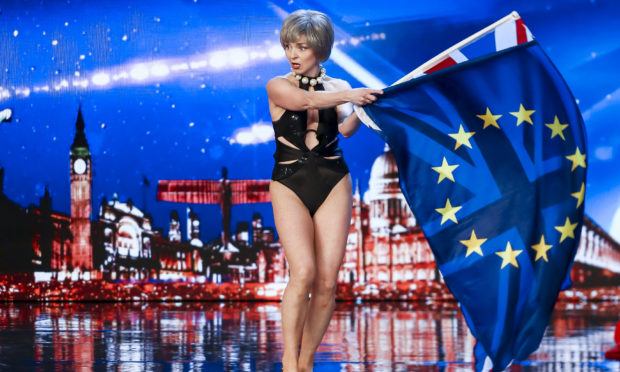 In her final week covering for Tellybox regular Rebecca Shearer, Gayle got stuck in to some rather bizarre shows…
Psychotic cats, family-run sex shops and stripteasing Theresa May lookalikes – it's all kicking off in Tellybox world!
I was spoiled for choice when it came to choosing what to watch last week but true to form, Saturday night found me glued to the screen for a fair chunk of ITV's Britain's Got Talent.
The act most worthy of mention was Kath Thompson. Arriving in Theresa May's signature red blazer and pearl necklace, the 56-year-old yoga teacher performed the infamous "Maybot" dance to the soundtrack of Dancing Queen before stripping down to a black leotard and waving the flags of the UK and EU. Simon Cowell's jaw literally dropped! Appropriate, given the fact Theresa had just resigned? Do we care?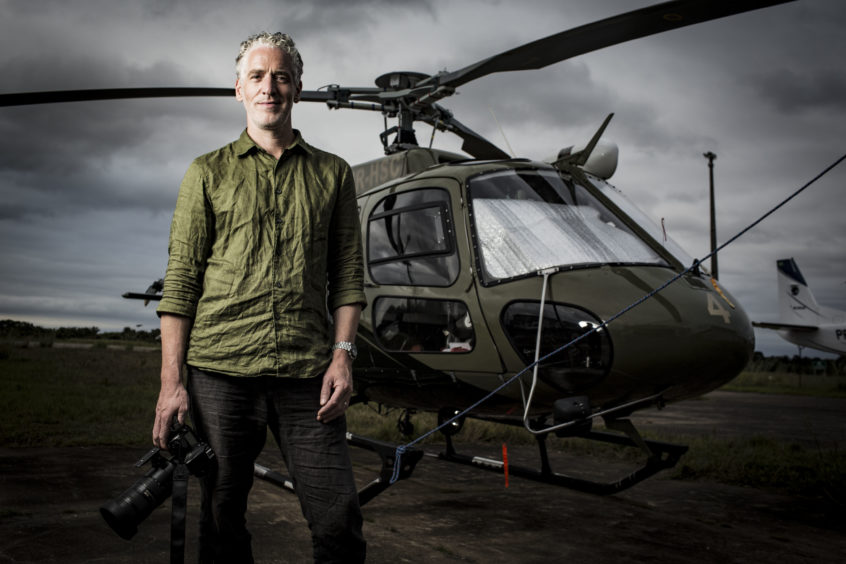 Sunday evening saw me watching the first part of Gordon Buchanan's new series, Equator from the Air, on BBC2.
The Scottish wildlife filmmaker took to the skies in various forms of transport – including a helicopter and hot air balloon – and made a trip round the world to highlight the havoc humans wreak on nature using aerial technology.
In Africa, the sight of more than a million pink flamingos viewed from above was breathtaking.
However, we learned of their plight – a form of algae they feed on is disappearing thanks to encroaching development, and resultingly, the birds are no longer to be seen in some areas.
A particularly touching moment was when Gordon came close to tears – as did I – when a baby elephant had a poacher's snare removed from its trunk.
There was also a heartbreaking scene in which vets rushed to help an elephant injured by an arrow fired by a farmer.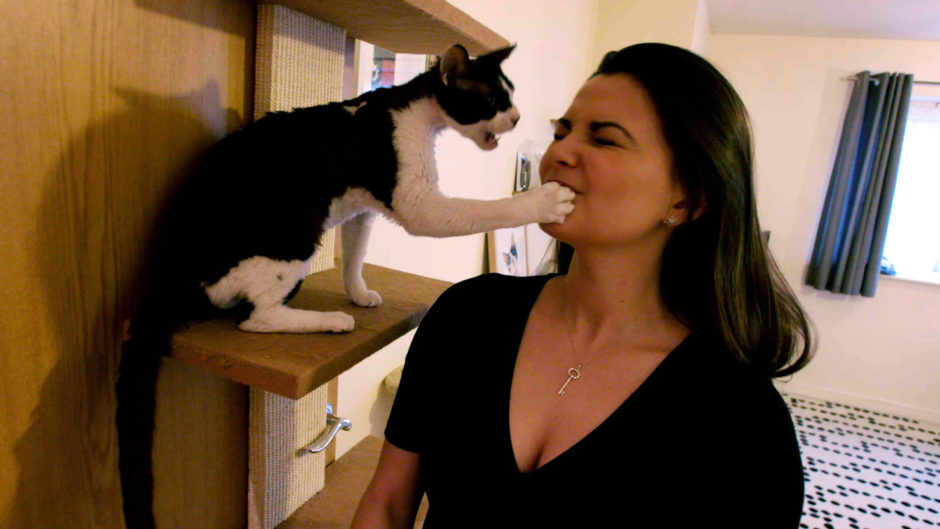 Lighter viewing was to be found on Channel 5 with Psycho Pussies 2: Mad Cat Attacks.
I watched, agog, as Milo the maniacal moggie went for his owner repeatedly, hissing, growling, clawing at her legs, arms and face and drawing blood.
Then there was the singing woman who seemed to enjoy it when her cat tore into her face, and the "hungry, hairless hoodlum" Sphynx cat who resembled a small, frozen chicken and had a penchant for violence and constant eating…of his owner's grub. That's just not on.
Finally, we saw D'Artagnan, who had a habit of humping his owner's dressing gown.
This paved the way for Monday night's viewing – Channel 4's documentary, A Very British Sex Shop. Basically, Tim Richardson and his family – including his wife, ex-wife, son and daughter – run two sex shops "catering for every Great British kink" in Brighton.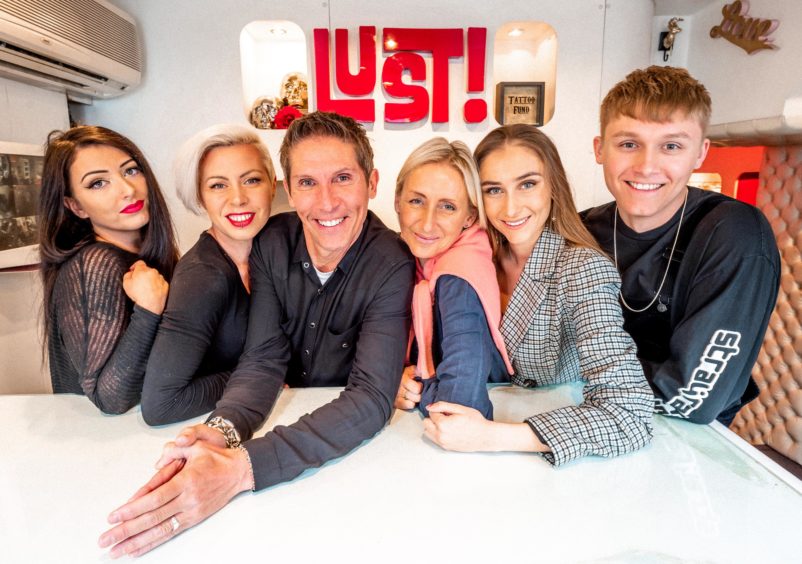 We saw a customer being fitted for a gimp mask and a blow-up doll fan come in looking for "something more durable". The family discussed which sex toys to stock, ran a game of "sexy bingo", and put on a fetish fashion show in which daughter Kizzy, who is studying for her A-levels and wants to be a lawyer, was star of the show.