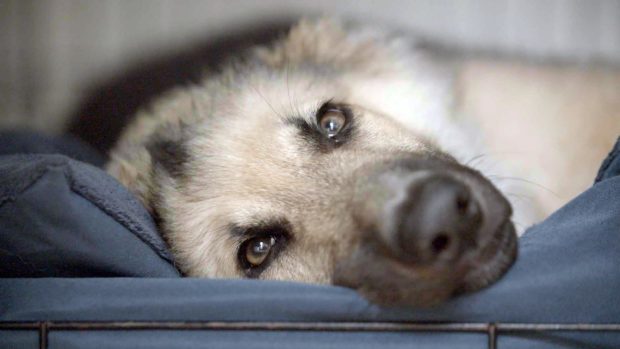 Could The Dog House be the perfect TV programme? Rebecca and her pet pooch clearly think so!
I've done it. I've found the programme to beat all programmes – The Dog House
on Channel 4. There's really no need for anything else.
If you haven't seen it yet I'm hoping you had a good excuse because there's really no reason why anyone should miss it. Or why doctors shouldn't prescribe it.
Admittedly, my own dog, Riley, stood in front of the TV for the majority of the programme, so I was only able to watch what was happening at the edges of the screen.
On Thursday, it was episode three, during which we met some perfect pooches who were living at Wood Green animal facility in Cambridgeshire, waiting to meet their forever owners.
There was Ralphie the Yorkshire Terrier, brought in to save Chris from being told to "sit" and "stay" and "do as I say" by his terrifyingly bossy wife Suzanne.
The couple had lost a dog six weeks prior and it was clear they had a large void to fill. She wanted a smaller breed; he wanted a larger breed after "falling in love" with his stepson's Labrador. Then all hell broke loose, the pair erupted into an angry shouting match and it was like watching an episode of Gladiators. Just kidding.
Although at points it did seem like things would turn ugly if terrifying Suzanne didn't get her way. So, along came cheeky chappy Ralphie to save the day. And the marriage. He was described by centre staff as having "love to give everybody" and it was certainly true.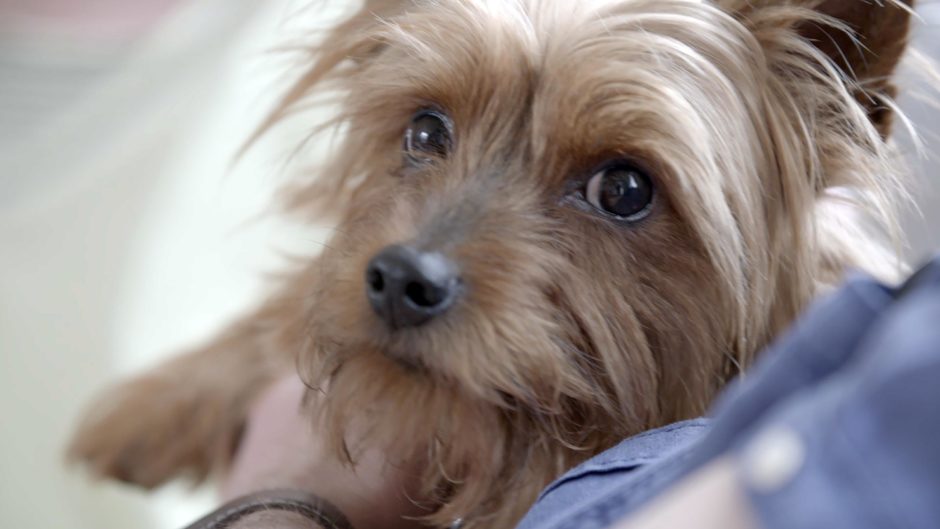 Chris and Suzanne went to the "meeting pen" – the place where all the future dog owners go to meet the dog they've been "matched" with – to await their fate with Ralphie. And it all went well after Chris got over the fact that he was fully grown (the dog, not him).
After that we met the Stevens family, with two parents and three kids, including 14-year-old Noah, who has a hard time interacting with humans. The parents had agreed it would be up to Noah to choose the dog they'd go for as it was important to them that he was able to bond with the animal.
Chaos ensued as they went to the meeting pen to choose their favourite out of five gorgeous German Shepherd puppies.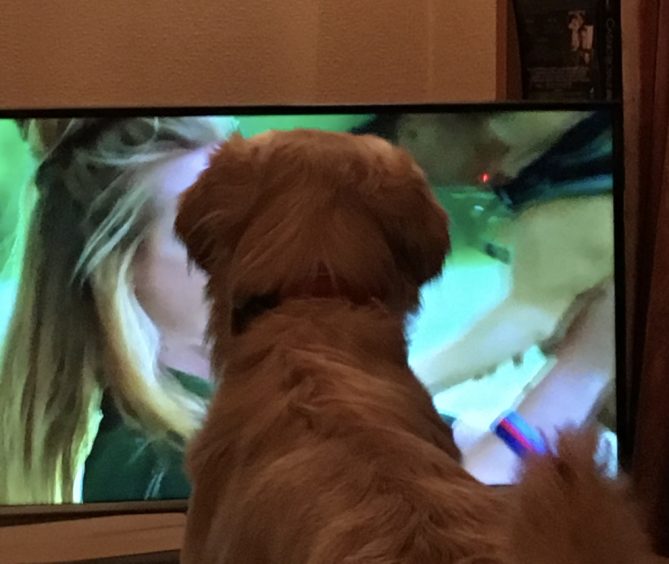 My family had to choose Riley out of a litter of nine so I understood what the Stevens were going through. Although their decision process was a lot tamer than the Shearer family X Factor-style puppy sing off.
Alas, Noah chose the one that seemed the calmest and the only one which wasn't running around or jumping on the others.
Fast forward a few weeks and both Ralphie and German shep Forrest have settled in well.
Now, please excuse me while I Google the quickest route to Cambridgeshire
in the biggest car I can find…