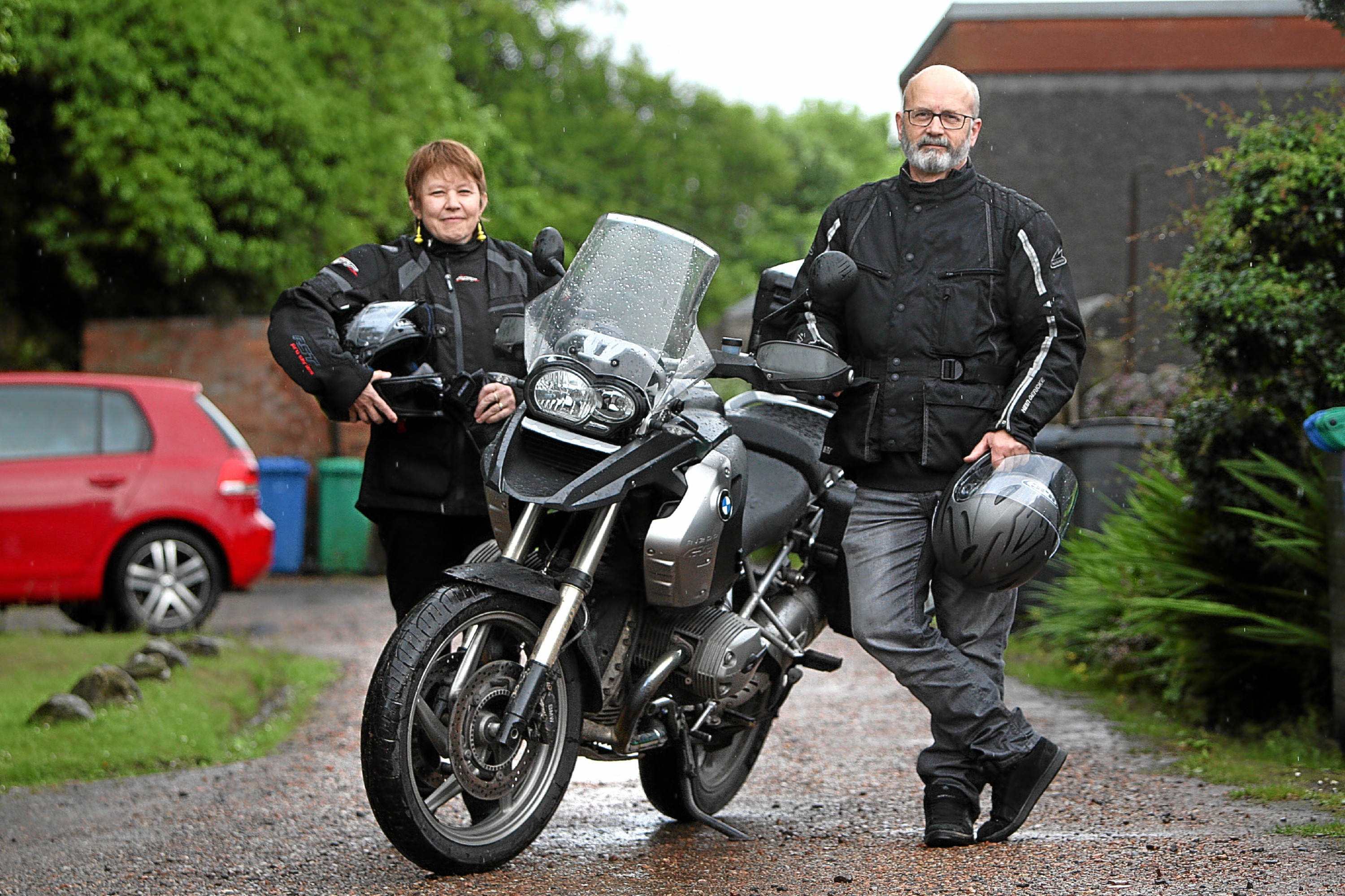 Actor and motorbike addict Steve McQueen once said: "Racing is life. Anything before or after is just waiting."
And while biker Calum Laird isn't quite such a fanatic, he's taken McQueen as his inspiration for a tough charity venture.
Retired journalist Calum (he was the editor of Commando comic books) and wife Liddy, both 59, from Newport-on-Tay, aim to complete more than 1,000 miles in just two days on one motorbike, a BMW 1200GS, taking in four corners of mainland Scotland (Mull of Galloway, Ardnamurchan, Thurso and Peterhead) between June 25-26 to raise funds for a school in Uganda.
Calum explains how the crazy endurance plan, named the 48-Hour Fence-Loupers project, was born.
"Liddy, a local dentist, formed The Uphill Trust, a small Scottish charity, three years ago with a very simple aim — to build and maintain Uphill Junior, a small rural school for three 12-year-olds in western Uganda," he said.
"The charity has made huge progress in less than three years and if that pace can be kept up, the school could soon be running on its own.
"However, it really needs a security fence round it. Steve McQueen's best-known motorcycle moment was the famous fence jump in The Great Escape, so it occurred to me to roll the two together – bikes and fences. There was no chance we were going to replicate McQueen's jump (or loup to use the Scottish word) so an endurance trip around the four corners of Scotland seemed the next best thing."
And as Uphill School is at 5,000ft above sea level, the couple plan to go past Leadhills Primary School — the primary with the highest altitude in Scotland.
Thanks to generous sponsors, the couple are approaching their goal of £1 per mile, which will give them enough to pay for the fence.
"I'm looking forward to two days on a bike, on Scottish roads, in good weather with my best pal on the back seat," says Calum. "Mind you, if it rains, it might not be too much fun. Then there's the possibility we might end up having to walk like cowboys for the week after the run. Oh and there might be midges."
To donate visit: www.totalgiving.co.uk/mypage/48HFL. For more information, go to www.uphilltrust.uk.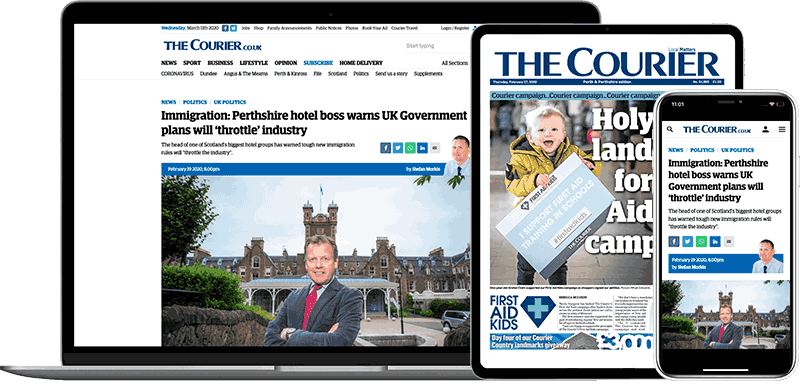 Help support quality local journalism … become a digital subscriber to The Courier
For as little as £5.99 a month you can access all of our content, including Premium articles.
Subscribe