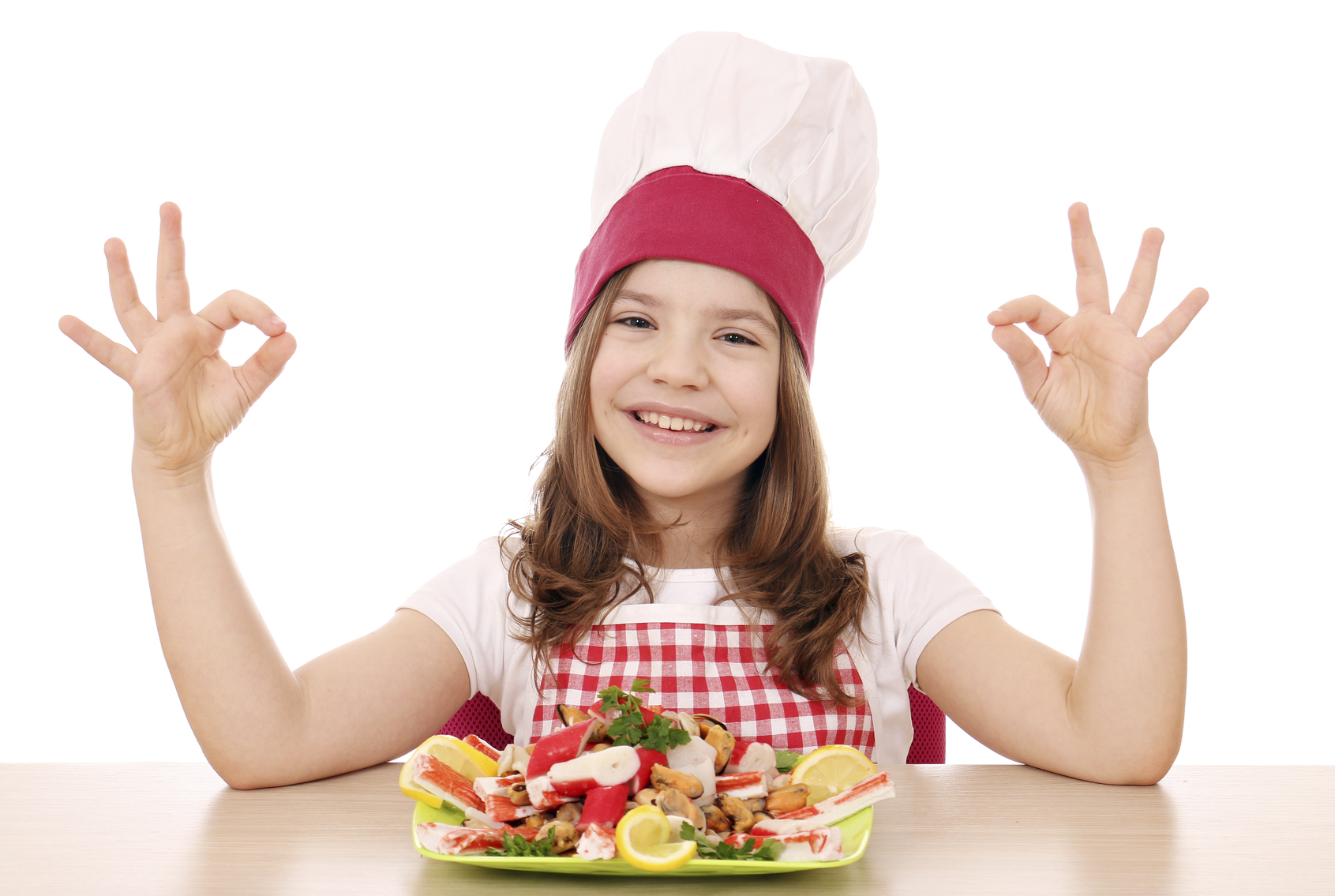 Want to to give your children a head start when they go back to school in a couple of weeks? Then encourage them to eat fish.
Studies have shown that eating fishy dishes really does boost your brainpower as well as having a load of other health benefits. So far so good. But what if your child is reluctant to eat fish?
"Getting your children to eat seafood can be a challenge – but the health benefits mean that it's well worth the effort," says Kieran Westbrook of Seafish.
"Seafood is the best natural source of omega-3, which is important for brain development. The vitamins in fish and shellfish also help build strong bones, healthy skin, and have even been linked with increasing levels of happiness," he continues.
Making seafood fun is a great way to encourage your youngsters to try it.
"Fish fingers – home made if possible – are always a winner, and you can make fun and creative things with them too," says Kieran. "How about some goal posts for a football themed dinner, or a fishy Stonehenge?
"Or if you're cooking fresh seafood, let them touch it first, and tell them where it comes from and what it can do for their bodies and minds.
"If your children learn to love seafood, the benefits will last a lifetime."
Many children don't know much about fish and Colin Cromar, owner of award-winning chippie Cromars in St Andrews, suggests taking them to see some fish markets or to local working harbours like Anstruther and Pittenweem where they can speak to the fishermen and and see it all in action.
"We have the most amazing seafood right on our doorstep," he says.
"Perhaps they could even suggest a school trip to a fishmonger or supermarket fish counter to see what goes on. We are happy to show them around Cromars. They can see the fish arrive, getting unpacked and how we prepare it."
Colin's recipe ideas to tempt kids into trying fish include: "Try wrapping fish in carrot or courgette ribbons and get the children to unwrap it. Fish pie can be a  great way of gently introducing fish that is not strong in flavour, covered with creamy mashed potato, or add tuna or flakes salmon to pasta sauces."
For more info and recipe ideas visit www.fishisthedish.co.uk
Feast on fishy facts
Mackerel is one of the best sources of essential fish oils which help us to maintain a healthy heart. Mackerel are very fast fish, able to swim up to three hundred metres in a minute!
Haddock are easily recognised by a distinctive dark mark on their sides which is often known as 'St. Peter's thumbprint' – said to have been left by the saint when he picked a haddock up.
Mussels have beards. Mussels can be found attached to hard surfaces in the ocean and can be grown on ropes when we farm them in the sea. Their beard is actually threads that are used by the mussel to secure itself to the surface that it lives on.
Cockles have a ribbed heart-shaped shell and vary in shades of brown, yellow, off white and pink. They are able to open up their shells and use their foot to propel themselves along.
There are over 300 species of squid, and it is believed that there are even more waiting to be discovered.
Prawns are our favourite shellfish in the UK, and can be many different sizes and types depending on where they are from. They don't have a very long lifespan so to keep the population up, females lay up to a million eggs in one go!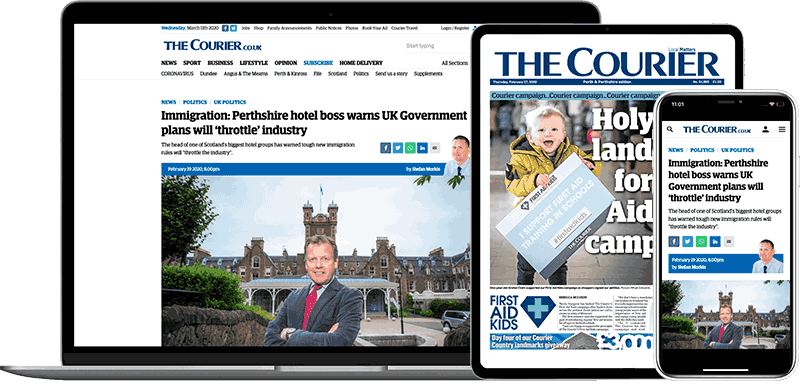 Help support quality local journalism … become a digital subscriber to The Courier
For as little as £5.99 a month you can access all of our content, including Premium articles.
Subscribe