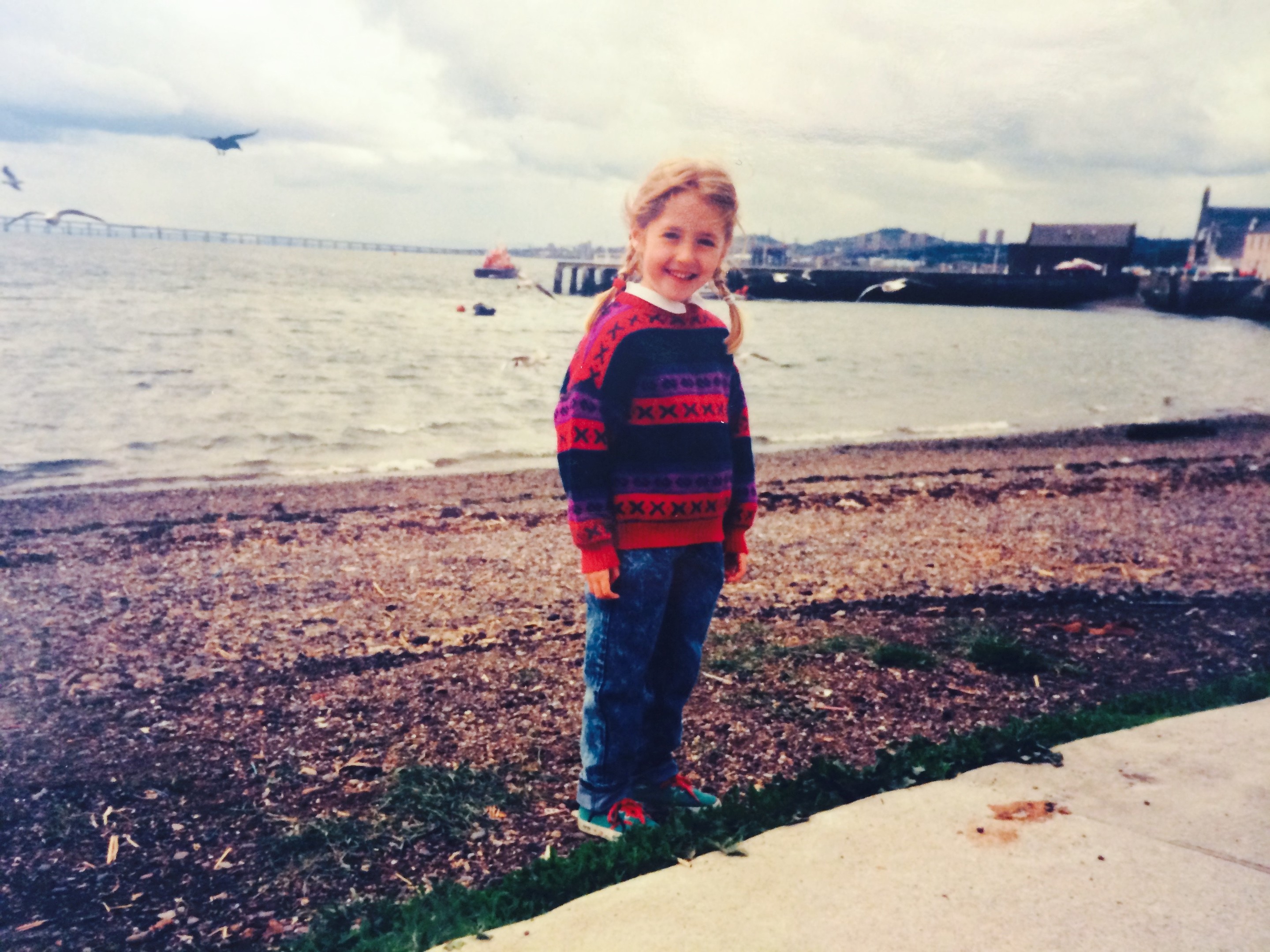 A happy childhood in Broughty Ferry and then four years soaking up stories as a student at St Andrews University have helped inspire Sibeal Pounder's writing.
Anything from eating toasties at the Ferry's Fisherman's Tavern to a love of fantasy and legend has influenced her books.
The former journalist started writing stories "on the side" and before she knew it her first children's novel, Witch Wars, had been accepted by Bloomsbury and soon earned her the accolade of their fastest selling debut author.
Sibeal has just published Witch Glitch, the fourth book in the Witch Wars series. The stories, aimed at seven to nine-year-olds, are about a world filled with witches below the sink pipes.
"Down there they are very glamorous and wear flat wide-brimmed hats. That's the reason why witches' hats are pointy, because they've been sucked up the pipes," Sibeal smiles.
"I love building worlds and developing weird characters – and naming shops and restaurants. The Gull & Chip Tavern in Witch Wars is my favourite. And I really love putting in little nods to things – Peggy Pigwiggle is named after my gran, and one of the houses, Linden House, has the same name as the one I grew up in," she continues.
The witches also eat and sell a lot of jam – a nod to Dundee's  association with the sticky stuff.
Sibeal lives in London but was recently back in Courier Country to share her books with pupils at her old school, Dundee High.
"Everyone was so enthusiastic and imaginative. We created a witch called Marge Dumpling and one of the kids suggested her catchphrase be 'May the broom be with you!' That's genius."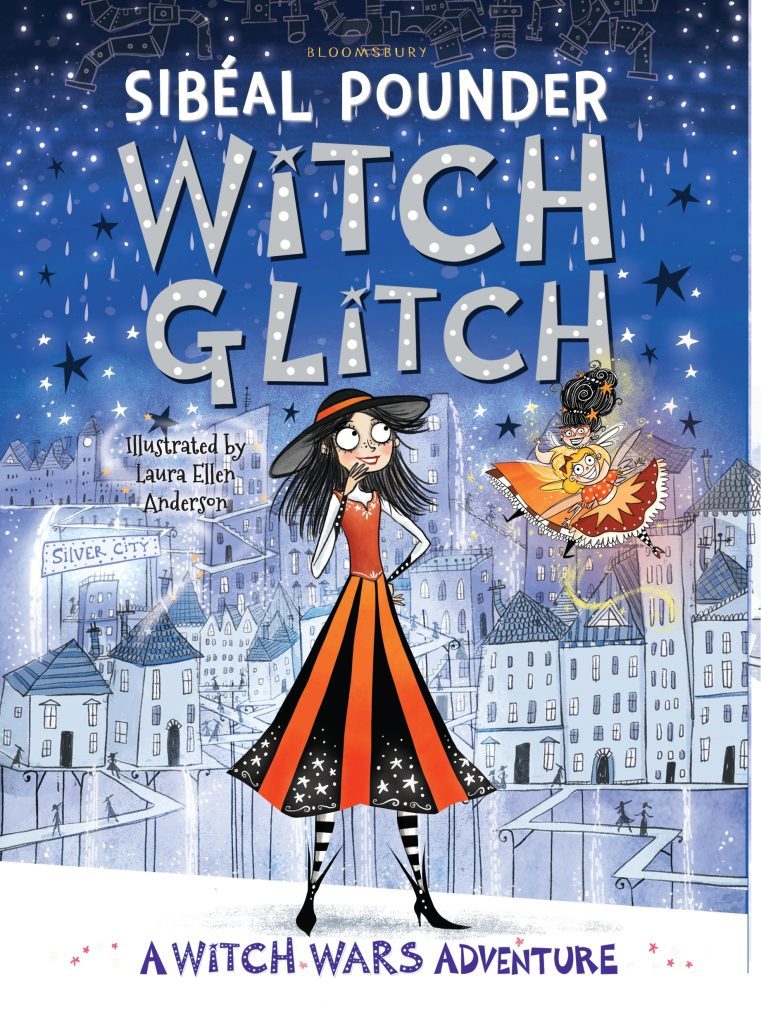 Her new series, Bad Mermaids, will hit bookshops next summer. Set in a neighbouring world to Witch Wars, it follows the adventures of three young mermaids who have returned to their lagoon after a summer on land with legs.
She has sound advice for budding writers: "Don't think about it, just write Finish the first draft whatever you do. It'll be rubbish but you'll have something to work with and develop."
Witch Glitch is published by Bloomsbury, priced £5.99.l
Bewitching facts
In 16th Century Scotland "witches" facing trial were allowed to appoint a lawyer to represent them, unlike in other countries such as Germany and England.
The first depiction of a witch with green skin was in the 1939 film The Wizard of Oz. The Wicked Witch didn't have green skin in the book – it could have been a decision made by the film studio so they could show off the new technicolour technology.
Black cats were not the only familiars witches were said to have – others included Vinegar Tom (a greyhound with a head like an ox) and Jamara (a fat spaniel with no legs).
Roald Dahl's witch characters have blue spit, which they use as ink to write with.
Mare was a common word used for the demons associated with witches, hence nightmare – the night demons who bring disturbing dreams.
In the 16th Century people believed that witches covered their bodies in an ointment in order to fly. In 1521 it was suggested the ointment was probably made from a thick stew of boiled children.
A video of a parrot cackling like a witch has had 4 million views on YouTub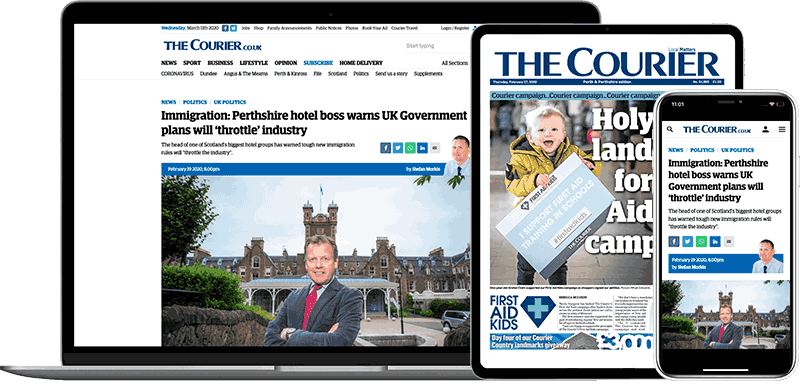 Help support quality local journalism … become a digital subscriber to The Courier
For as little as £5.99 a month you can access all of our content, including Premium articles.
Subscribe