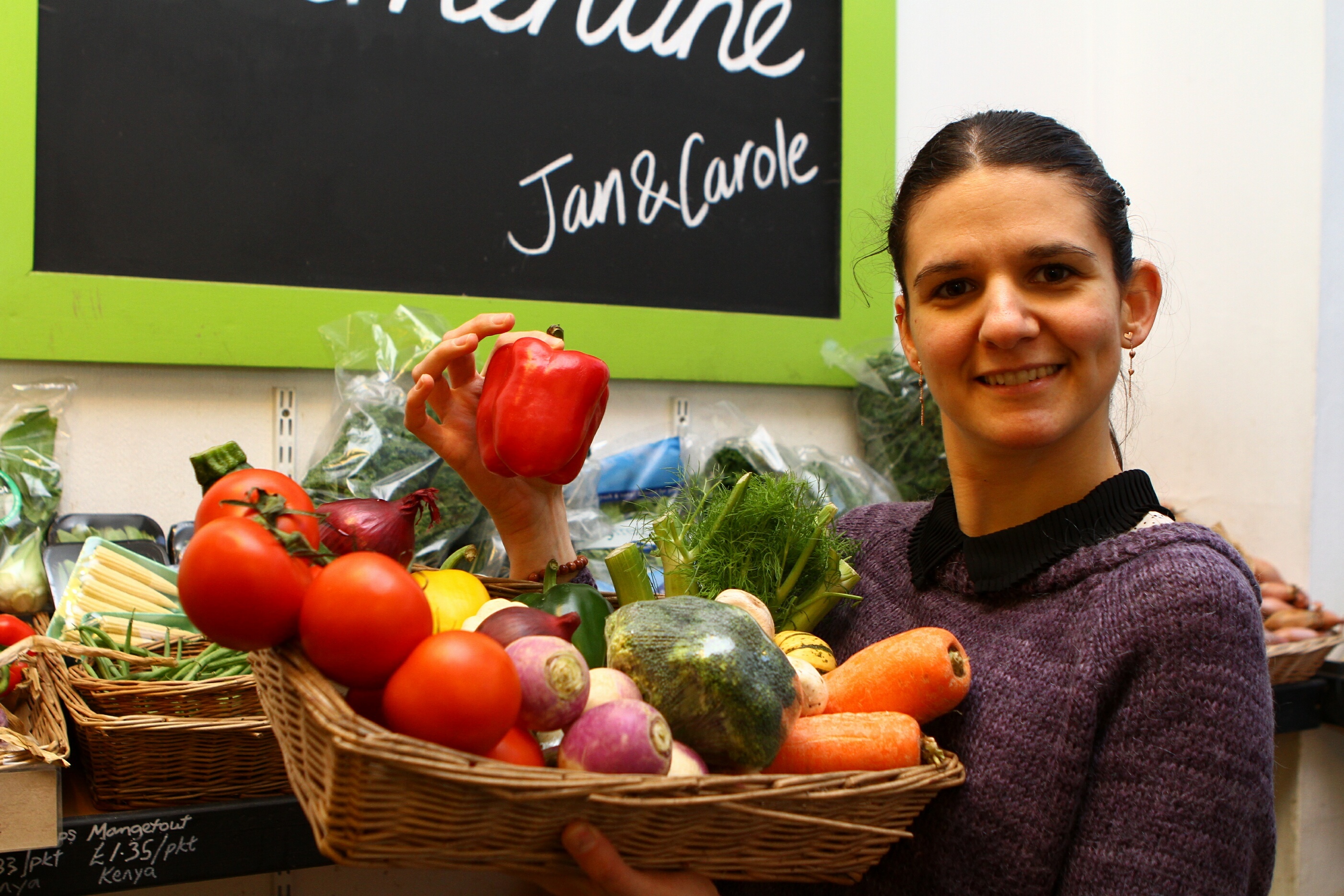 It's that time of year when many of us are looking forward to tucking into turkey with all the trimmings on Christmas Day.
Yet more than half a million people across the UK will make it through the festive season without consuming meat or any other animal-derived products.
Veganism has shot into the mainstream, with four times as many Brits identifying as vegan in 2016 compared to 10 years ago. Vegans do not eat meat, fish, poultry and animal by-products such as eggs, dairy products and honey or use leather, fur, silk, wool, cosmetics, and soaps derived from animal products.
Reasons for this vary from wanting to prevent animal cruelty and exploitation, to preserving the environment.
As a meat-eater, I wondered if I could hack as a vegan for a week. On day one I had porridge with soya milk for breakfast and for my lunch I made sandwiches with hummus, avocado, red pepper and cucumber, swapping my usual crisps for vegan-friendly sweet potato crisps and my mid-morning chocolate bar for fruit.
For dinner I found great recipes for vegan curries replacing the meat with sweet potatoes, chickpeas, peppers and spinach.
Mid-week I had a busy couple of evenings with no time for cooking. Finding vegan takeaway options proved to be a challenge. I fancied a Chinese and the only real choice was sweet and sour vegetables with boiled rice. It was a bland affair, and I was enviously eyeing up my boyfriend's shredded crispy chilli chicken.
The remainder of the week passed in a blur of risottos, vegetable soups and cous cous salads with nuts and pulses.
Verdict: I liked certain aspects of veganism. I ate more healthily and cooked from scratch. I also liked the soya milk, vegan cosmetics and household products and will continue buying them.
However, living a completely vegan lifestyle would be tricky for me. Cooking and shopping involved a lot of planning and scrutinising of labels. The experiment did make me aware of just how much we rely on animal products – they're in everything from wine (yes, really!) to the plastic in our mobile phones.
nvidinova@thecourier.co.uk
Did you know…?
The first animal-free cookery book, Kitchen Philosophy for Vegetarians, was published in England in 1849 by William Horsell of London. A review of the book claimed that "…butter and eggs are excluded", making it the first known 'vegan' cookbook.
The first cookery book to use the new word 'vegan' in its title was Fay K. Henderson's Vegan Recipes published in 1946.
According to the NHS  you can all the nutrients you need from a vegan diet– as long as you plan your meals properly.
You need plenty of fruit and vegetables, starchy carbs, beans, nuts and pulses for protein and good dairy alternatives.  Lack of planning could make you deficient in calcium, iron and vitamin B12. Many vegans take supplements.
Vegans tend to have lower rates of cancer than meat-eaters and vegetarians, with around 30% lower rates of female-specific cancers, and prostate cancer.
Our alkaline saliva is not meant to break down animal flesh. Carnivores have acid saliva, perfectly designed for the task.
Info thanks to the Vegan Society and www.vbetweenthelines.com