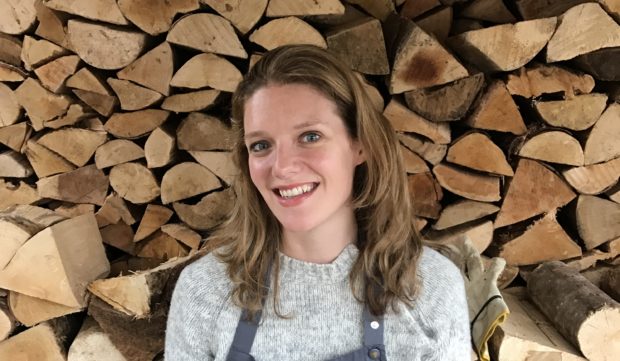 The first frost this week is a reminder that winter really is coming and to dig out your jumpers, if you ever put them away!
We're also busy planning and crafting our outfits for Halloween – so far in our family, we have a zombie, a Frida Kahlo and a Gruffalo.
As well as the usual games – catching doughnuts and bobbing apples – our family favourite is to make your mummy a mummy, working in teams and covering your mummy in loo roll! Then of course, as with any celebration, the main event for us is food.
We have lots of treats in store over the week – for lunches, steaming bowls of potato soup with garden kale crisps and Isle of Mull Cheddar scones, roasted Ayrshire beetroot, Lady Mary cheese, mustardy green winter salad and for dinner with friends, a wonderful butternut squash chilli packed with roasted butternut, garlic, tomato, meaty green olives, piquillo peppers and a mixture of black beans and kidney beans, bubbled slowly and packed with flavours and finished with herbs and spices – cayenne, oregano, bay and served with tortilla chips, soured cream and chives.
And for fussier children, at this time of year it's always hard to see past sticky honey and mustard sausages and buttery oven baked potatoes.
We always leave room for plenty of sweet treats too – we've made batches of moreish gluten free, chocolate brownies and cleverly frozen them so they can be defrosted as required, and an orange variation on rocky road, with orange smarties, chocolate orange and mini marshmallows. In addition, we've made an incredible pumpkin and pecan pie and, for lunch boxes, spiced apple muffins.
Music to cook to: James Morrison's Wonderful World because it just seems up our feelings for this time of year.