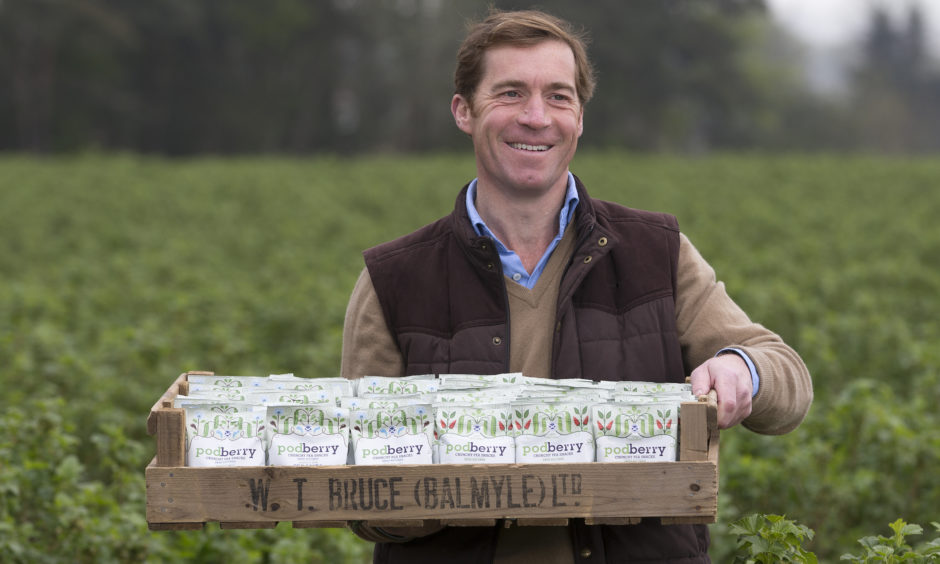 Hands up if you're a pea lover – these tasty little veg are full heart healthy vitamins and minerals. Just imagine if they were available to buy as a healthy snack and you didn't always have to go to the trouble of cooking them.
Well, good news – Geoff Bruce, a fourth generation farmer on Bruce Farms in Meigle in Perthshire has done just that. His product Podberry is the UK's first freeze-dried seasoned snack and has an impressive line-up of healthy stats: vegan and gluten-free, Podberry has less than 1g of fat, only 70 calories and 4.5g protein in every 20g.
"The idea for Podberry took off in 2017 when, after a great deal of research, we invested in a freeze drying machine from New Zealand with the aim to create a healthy and delicious snacking brand made from products already grown on our farm," explains Geoff.
The farm cultivates over 10,000 acres of land, growing potatoes, peas, beans, malting barley and soft fruits amongst other crops.
"Bruce Farm supplies Birds Eye, Ribena, Albert Bartlett, Scotty Brand, among other British packers, retailers and food service companies with fruit and vegetables so Podberry is just part of what we do and runs alongside Bruce Farm's other more long standing farming practices," he continues.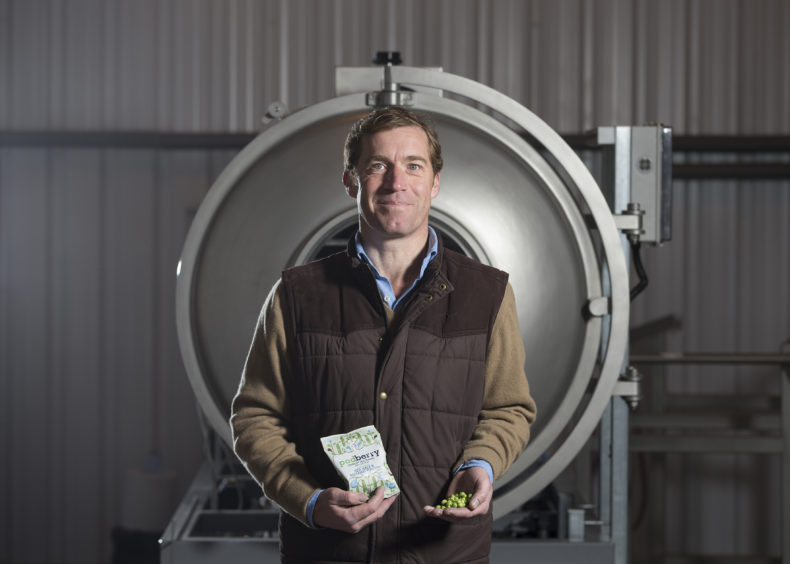 The Podberry range currently includes four flavours of freeze dried pea snacks – sweet chilli, sea salt & balsamic vinegar, ham hock (Geoff's personal favourite) and parmesan & truffle – although Geoff hopes to add more flavours to the range in the future, along with new products.
"If you drive past the farm though you will probably see some of the peas growing that will end up in Podberry packets once they're ready," he smiles.
He describes the process of creating Podberry: "Podberry are grown, harvested and freeze dried by our farm," he begins. "The peas are harvested and frozen within 150 minutes to ensure that all the nutritional goodness of the peas is retained. A
"After this the peas are freeze dried on the farm before seasoning and packing. The seasoning is a blend that has been specially created for us and specifically with Podberry and the peas in mind."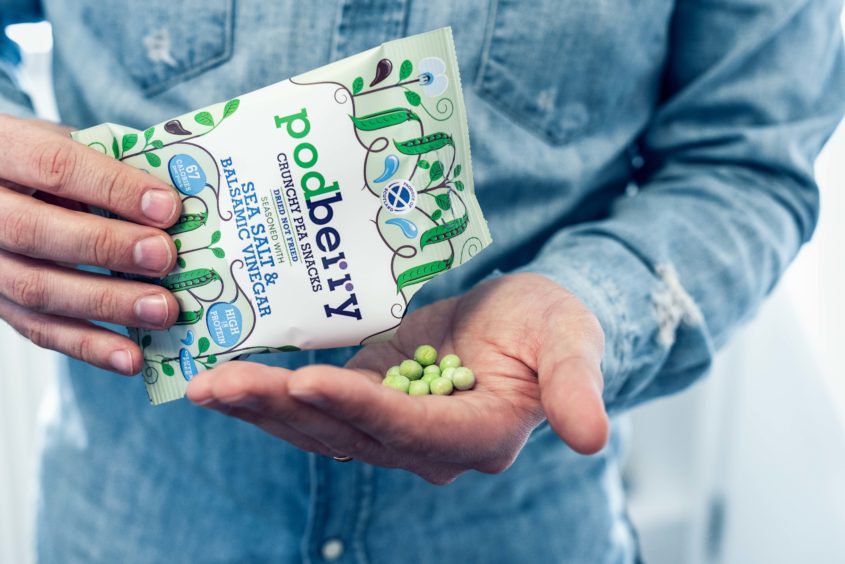 The snacks are available in bags attractively decorated with pea pods, something Geoff and the team thought carefully about.
"We wanted the packaging to show the journey our peas make from the field, where they ripen to perfection in their pods, to packet, while also highlighting the delicious and carefully selected flavour profiles," he explains.
"I have found the opportunity to expand what we are doing on the farm incredibly exciting. Podberry is a product we really believe in and so far the reception we have had from shoppers would support this so we are excited to see how we can help it grow."
Launching a new product comes with its challenges, however, as Geoff reveals.
"For us, one of the more difficult challenges has been research around creating a wholly carbon neutral product in fully recyclable products," he says. "It is something we believe in, and know consumers demand, but has taken longer than we had hoped to achieve.
"We are still working hard on it though and hope in the not too distant future we can tick these vital boxes too."
Working on both Bruce Farms commitments and those of Podberry means that every day can be completely different for Geoff.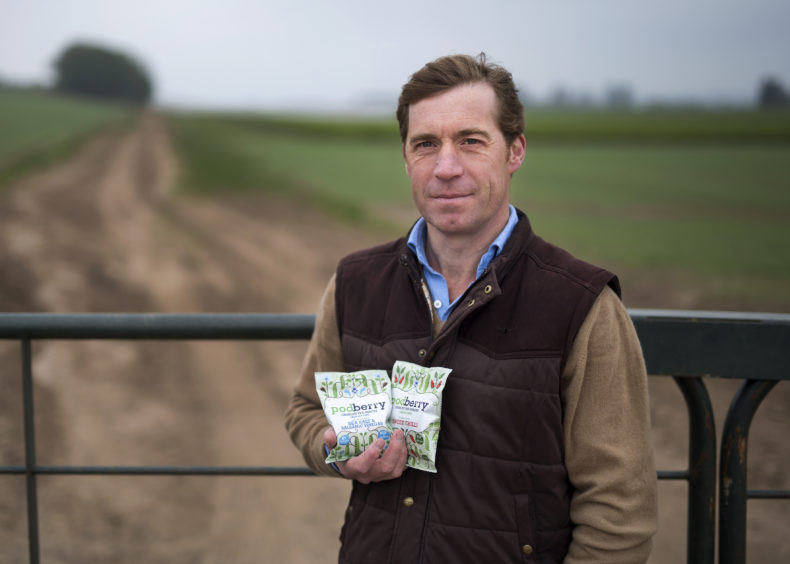 "I can be anywhere from out in the fields to London assessing potential new stockist locations.
"While obviously after four generations the work on the farm is maybe somewhat more predictable, Podberry has provided a new and exciting challenge for us."
Podberry is available from eatpodberry.co.uk and independent retailers. Two of the flavours – Sweet Chilli and best-selling Salt & Vinegar – are also available from Morrisons.
"We hope in the near future to secure listing with a major supermarket for all four of our flavours to ensure more consumers can get hold of our products in the easiest way possible
"After achieving our first Scotland-wide listing with Morrisons earlier in the year the next big thing for us would be to achieve a national listing. We are working hard to try and secure this and so ensure more people have the opportunity to try Podberry," Geoff smiles.