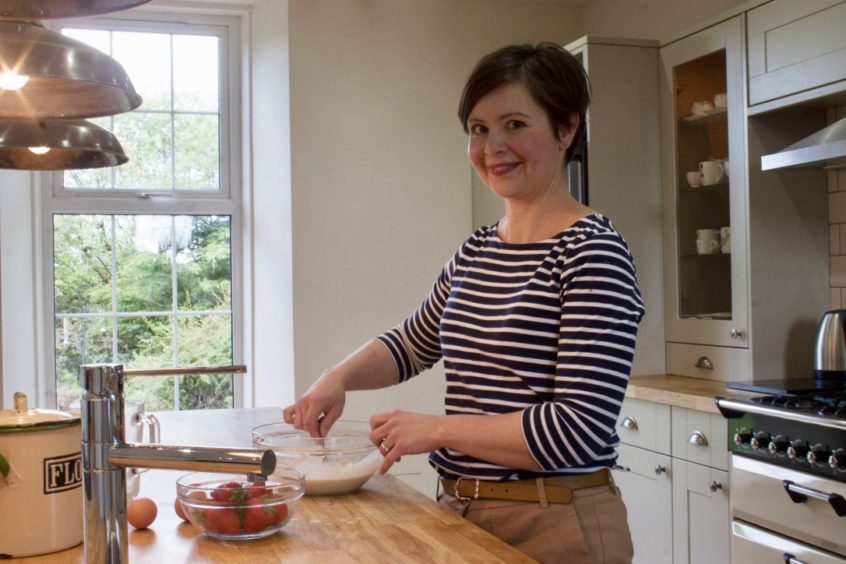 Catherine Devaney shares a recipe from a kitchen in the Fife countryside
Planning for the Big Day…
Tinged with expectation, the stakes are high when planning Christmas dinner. There's the temptation to wow, to pull out all the festive culinary stops; but also the wish to sip champagne and enjoy the moment.
And so the planning phase is everything. My easy starter will be an East Neuk crab salad with endive and citrus dressing: simple yes, but incredible because it showcases an amazing ingredient.  Potatoes will be par boiled the day before, ready to pop into a tray of sizzling goose fat. Pork, chestnut and apricot stuffing balls I will make days in advance, ready to roast alongside the bird; at the same time I will prepare the pigs in blankets. Baby parsnips I roast whole with olive oil and maple syrup, so no prep required.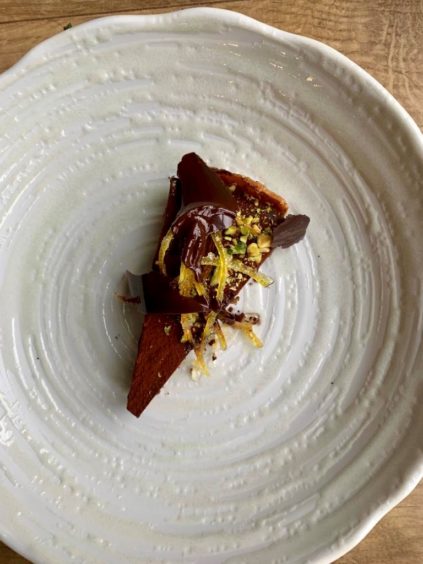 For a show-stopping dessert to make ahead of time, try dark chocolate tart. Sweet pastry can be made, or simply bought as a ready-made tart case to save time. It's the filling that is decadent, rich and totally befitting a festive feast. Heat 390ml double cream with 25g honey until hot but not boiling then pour it over 365g 70% dark chocolate, chopped.
Stir until the chocolate has melted then add 85g diced butter. Stir until smooth and glossy then fill your tart case and chill overnight to set. Serve dusted with cocoa, some crushed pistachios and candied orange peel.  Which really only leaves the turkey to worry about on the day…
Music to cook to – Fairytale of New York by Kirsty MacColl and The Pogues. Because it's the best Christmas song ever written!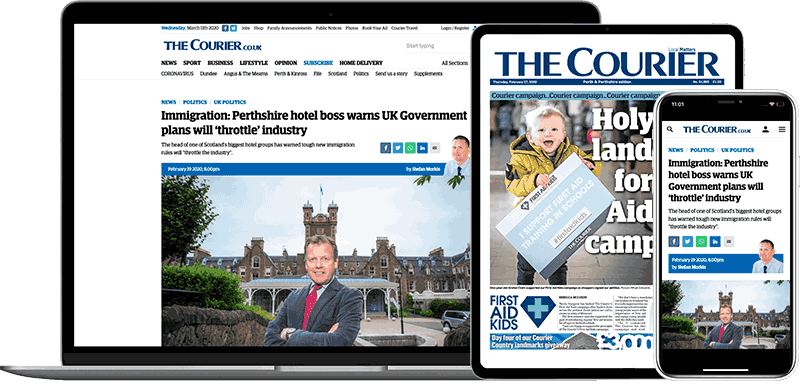 Help support quality local journalism … become a digital subscriber to The Courier
For as little as £5.99 a month you can access all of our content, including Premium articles.
Subscribe