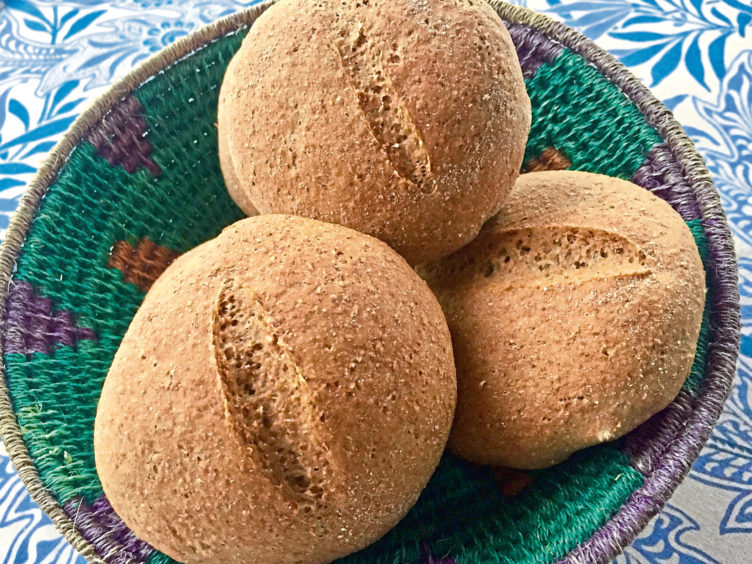 Traditional breadmaking is back, Wendy Barrie says, as the trend towards 'proper' baked bread continues.
Some years ago I attended Slow Food's Terra Madre in Turin where one of the meetings commenced with the breaking of bread – a sign of peace among cross-border fisherfolk, farmers and educators. The results were palpable and any remaining doubt I may have had of the power of sharing food around a table vanished.
There is a welcome resurgence of breadmakers, millers and growers in Scotland, the Scottish Bread Championships at the Royal Highland Show, and even the opportunity for small grants to aid related projects through the Edinburgh Bakers (Baxters) Trust – Baxters being the ancient name for bakers and their Incorporated Guilds.
Scotland The Bread is growing Scottish heritage grains right here in Fife and several artisan bakers run experiences and workshops for you to develop your skills. You can even have great fun growing and milling your own wheat as we did for our rolls! So pick your favourite recipe or support your local baker, book a course for your new year resolution or even plant some grain – use your loaf and enjoy the pleasure of real bread.
Bread experiences on Goodfoodology section of www.scottishfoodguide.scot
Wendy Barrie was the Scottish Thistle Award Regional Ambassador (2018/19) for Central, Tayside & Fife, and leader in Scotland for Slow Food Ark of Taste & Member of Slow Food Cooks Alliance.