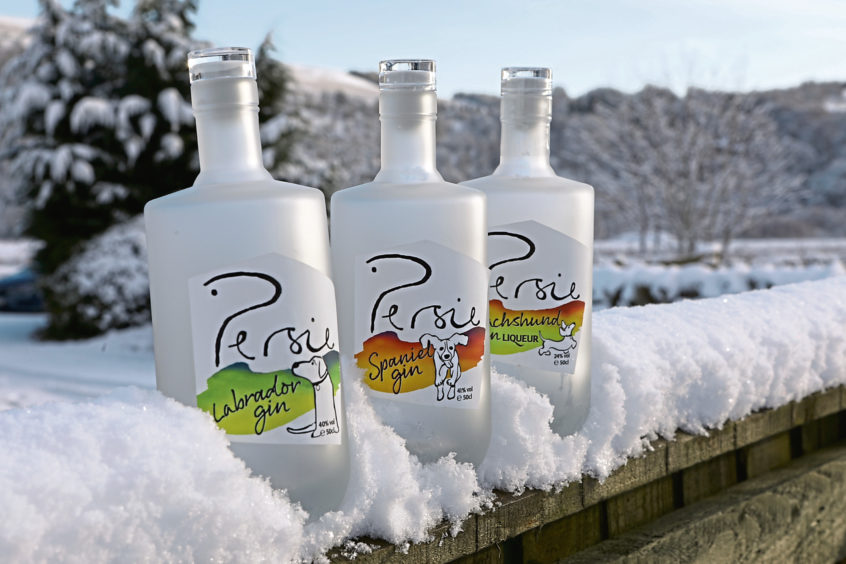 Persie creates aromatic, distinctive gins from its distillery at the base of Glenshee. Gayle Ritchie meets founders Chrissie and Simon Fairclough (and the dogs who've inspired some expressions of the tipple!)
The hilly, wooded Perthshire landscape is caked in snow as I make my way to Persie Distillery, a few miles north of Bridge of Cally on the twisty A93 to Glenshee.
It's here that aromatic Persie Gin is distilled, bottled and labelled – in small batches in a bespoke copper pot still and with carefully chosen botanicals and water from the local glens.
Several varieties of the boozy tipple are available, including a series of dog-themed gins – Labrador, Spaniel and Dachshund, plus a cross-breed gin called Dog Days.
Over coffee, Chrissie Fairclough, who founded Persie with her husband Simon, reveals how the distillery is housed in a former temperance hotel!
The Persie story began in 2013 when the couple, who then lived in Edinburgh, were looking for a change of lifestyle.
"Simon worked as a consultant for Johnnie Walker and always knew he wanted to run his own distillery," explains Chrissie.
"I was working in marketing and to be honest, we were both bored of corporate life.
"Simon knew this area well, having grown up here, so we sold our property and bought the former Persie Hotel with a view to transforming it into a distillery."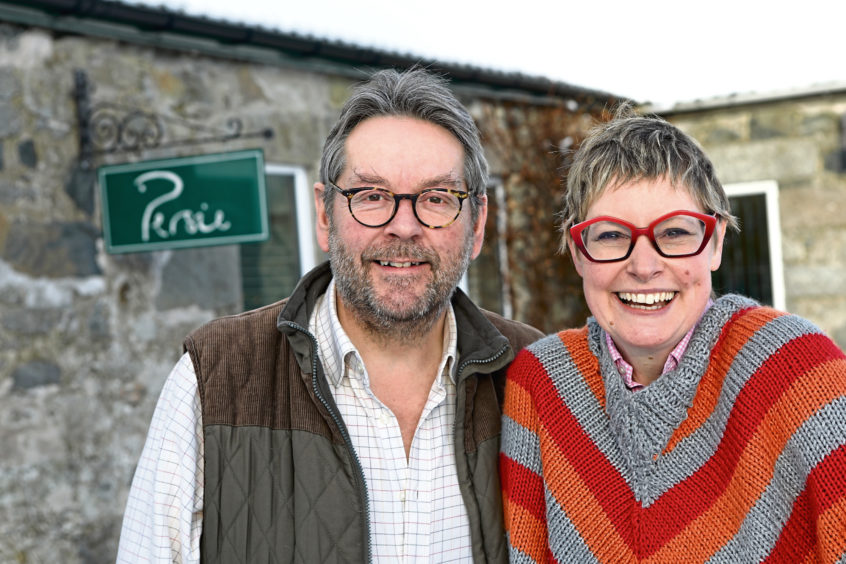 In 2014, the couple set up Gin Club Scotland (the world's first touring gin club), and after travelling up and down the country with a carload of gins and hosting tasting sessions, they were able to identify which ones people liked best.
"We used a 'ginometer' to find out what gin drinkers preferred, asking whether it was 'ginferior' or 'gincredible' and so on!" smiles Chrissie.
"We realised the most popular gins were those that had both a great taste and aroma."
Certainly, the power of smell shouldn't be underestimated; around 75-95% of our sensory perception when it comes to tasting gin is down to what it smells like.
It was Chrissie and Simon's mission to bring out the best aroma in their gins and they're confident Persie is "right on the nose".
Having found the gins people loved most were three styles – fruity, savoury and sweet – in 2016, they launched three gins: Zesty Citrus, Herby & Aromatic and Sweet & Nutty Old Tom.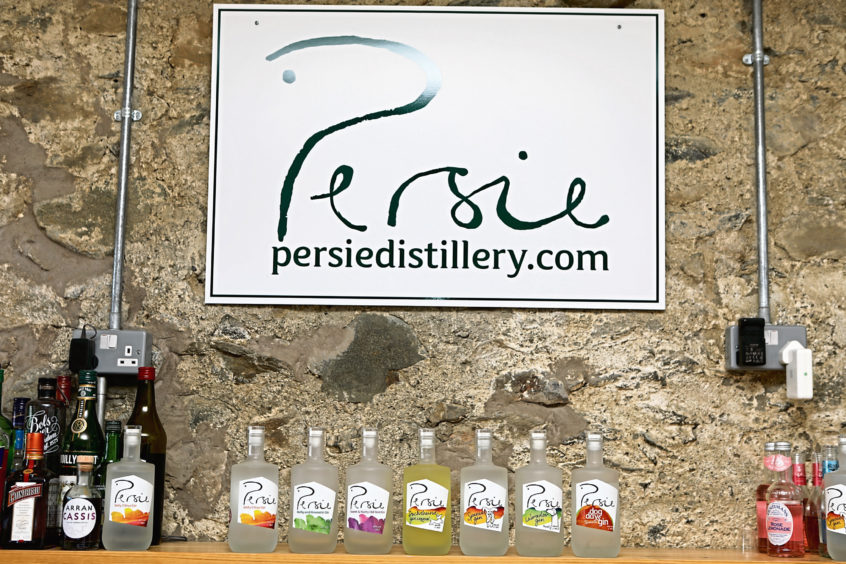 All Persie Gin is made in a 230-litre bespoke copper pot still created by international distillation unit specialists Müller, based in the Black Forest in Germany. It's the first of its kind in Scotland.
"Many people go to Germany for craft distilling because they make the best gin kits out there," says Chrissie.
"We call our one 'Phil the Still'" she laughs, pointing to the gleaming, impressive distillery machine behind a glass screen.
Each gin uses botanicals chosento evoke an emotive and comforting scent: sharp citrus for the fruity gin; fresh herbs for the savoury gin; and almonds and vanilla pods for the sweet gin.
Zesty Citrus gin takes the longest to make, with more than 400 fresh limes and oranges used.
After distillation, each gin rests in steel tanks for a minimum of a week, before being reduced to bottling strength.
Persie Herbal & Aromatic and Nutty Old Tom are ready to bottle within days, but Zesty Citrus is left to lie for another three weeks.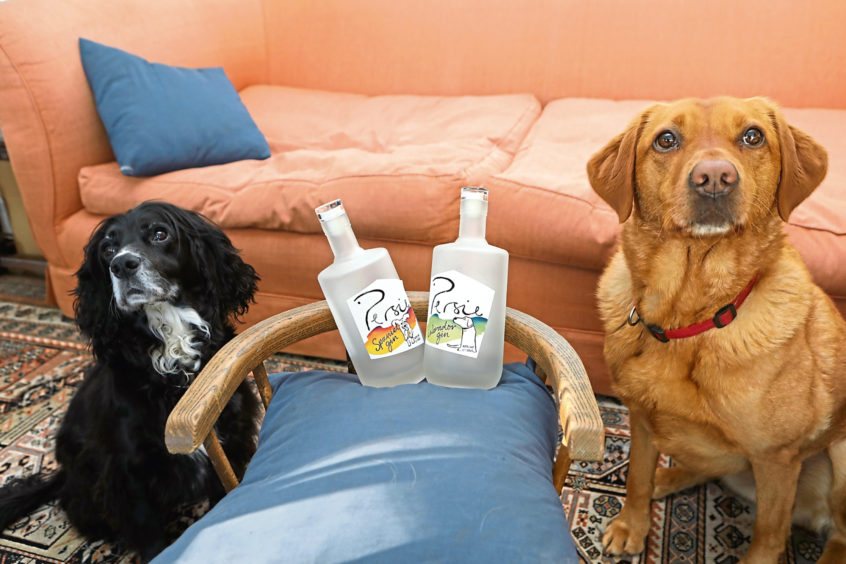 These days, there's a great deal of talk about provenance, but Chrissie says sustainability is equally important given that it's tricky to source some ingredients locally. "Juniper crops in Scotland are not in abundance so at the moment, we use juniper grown in Macedonia," she says.
"However, we're hoping to work with a local Christmas tree farm to grow our own juniper soon.
"We employ five full-time staff, including our loyal distiller TC (Tim Cain), so we're doing our bit to support the local economy."
As the owner of a black Labrador, I'm dying to hear more about the dog-themed gins.
For every bottle sold, Persie donates £1 to Perth Abandoned Dogs Society (PADS).
"As dog lovers, we wanted to do something to support our local dog rescue centre," explains Chrissie.
"The dogs we've chosen are all relatable breeds and ones we and our family and friends own.
"Labrador Gin is mellow, traditional and even-tempered – the perfect people-pleaser. It's fresh and playful up front, then soft and warming once it settles. The botanicals used are juniper, cardamom and coriander.
"Spaniel Gin is spirited and spicy, but very gentle. We used mace, cinnamon and black pepper to give this gin great warmth and intensity, with a silky soft coating. Our Dachshund expression is a lime gin liqueur – the perfect balance of sweet and sharp."
I'm lucky enough to meet two of the dogs who inspired gins, Sissie the Labrador and Nellie the Cocker Spaniel. Friendly, inquisitive and gorgeous, they are brilliant brand ambassadors!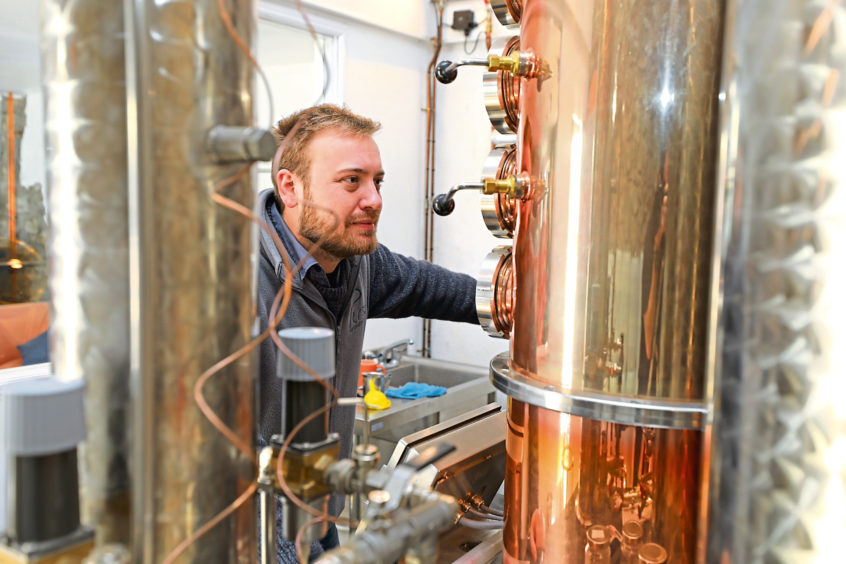 A great way to discover the diversity of Persie gins is to book a tasting session. You'll be able to try all six expressions and learn about the company's history. You can either book a full tour or drop in for a wee taste test.
It's an exciting time for Persie Distillery and later in 2020, Simon and Chrissie are planning to lay down casks for whisky, plus they're thinking about branching into the world of vodkas. I'll drink to that!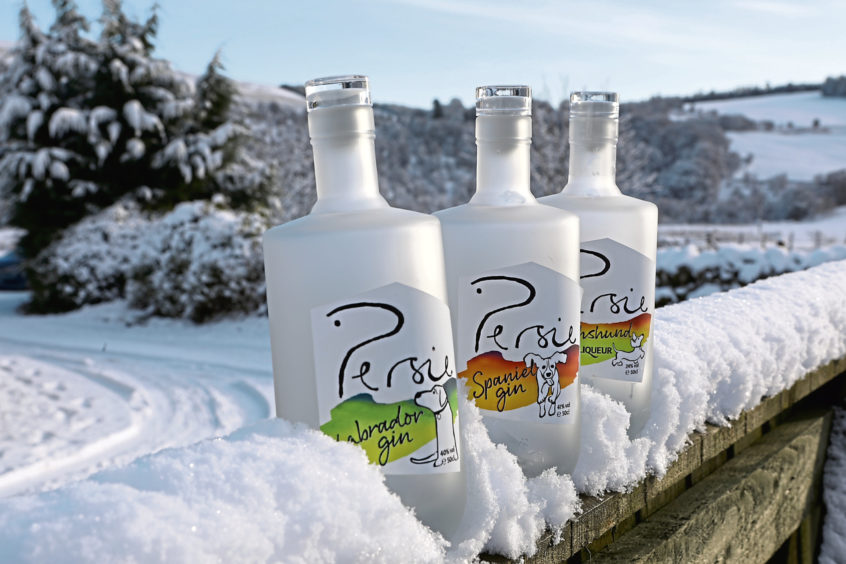 For more details, see persiedistillery.com