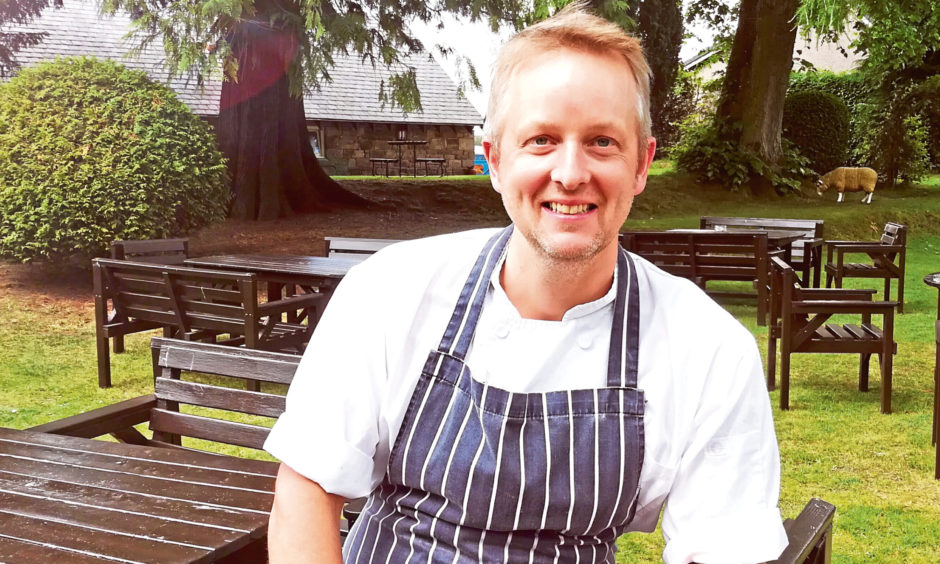 Jack Marsh, head chef at the Meikleour Arms Hotel and Restaurant, oversees an award-winning team and loves sharing his passion for simple, "field to plate" country food.
Q Desert island food and why?
A Black pepper… assuming that I will have easy access to sea salt.
Q Favourite TV chef and why?
A Rick Stein. He doesn't try to hide his mistakes, he uses them.
Q Favourite cook book and why?
A Hugh's Three Good Things by Hugh Fearnley-Whittingstall. The greatness of simple cooking: ideas using three basic ingredients.
Q Favourite ingredient and why?
A Eggs. So useful and versatile. What would we do without them in the kitchen.
Q Most hated ingredient and why?
A Farmed salmon, even organic, is not allowed in my kitchen. What they are fed with, how they are packed in pens, worse than battery chickens; no, thank you.
Q Perfect dinner guest and why?
A My children. They are not so judgemental and simply rewarding.
Q Favourite kitchen gadget and why?
A A mandolin. Even if you are good with the knife, it gives that consistent fine finish.
Q Favourite music to cook to and why?
A Opera, My dad is an opera singer, I love it.
Q Perfect menu?
A The one we produce with my team. Good, simple dishes from field to plate.
Q Favourite country for food and why?
A France. For me it's where it all began.
Q Favourite chef, alive or dead and why?
A Rick Stein, as I mentioned above.
Q Favourite culinary season and why?
A Spring, which in Scotland is quite late in the year for the kitchen garden. Fresh, green… finally we can change the menu after a long period of dark days and wintry dishes.
Q Salt or pepper and why?
A Pepper, I like a bit of spice.
Q Favourite herb and why?
A Home-grown coriander. It freshens up certain dishes.
Q Favourite spice and why?
A Sorry but that will have to be black pepper again. You can't go wrong, I love it.
Q Favourite go-to recipe if you're in a hurry?
A Anything with eggs, omelette especially.
Q Favourite health food?
A Freshly cut salad. We grow lots of different types… delicious.
Q Ideal picnic dish?
A Nice sandwich, what else! I have wonderful childhood memories of sandy sandwiches on the beach.
Q Ideal BBQ food?
A A steak, char-grilled to perfection.
Q Are you critical of the food when you're dining out?
A Of course, you can't help it.
Q Do you tip in restaurants?
A Always, there is a huge amount of teamwork and effort on a plate.
Q Top tip for failsafe cooking?
A Heat control is crucial.
Q Worst cooking, sin in your opinion?
A Poor-quality ingredients.