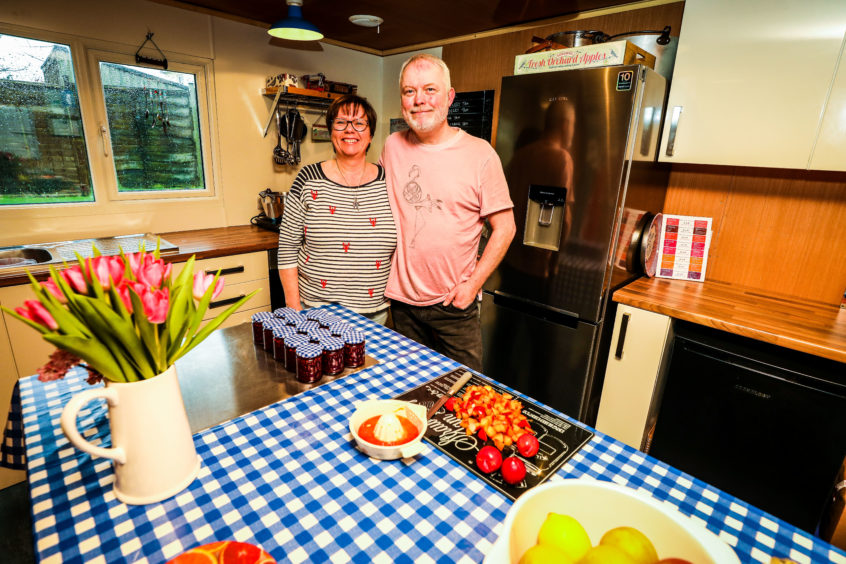 Fiona Audsley's passion has always been cooking – especially making jams – so when the opportunity arose to turn it into a business she didn't hesitate.
As a teenager she would go fruit picking in the summer and then make jam, a hobby she's enjoyed all her life.
The former business travel agent's jams and preserves were in constant demand by colleagues and for craft and Christmas fairs and that's where it ended – a hobby she enjoyed in her spare time.
But then a local business, Pittenweem Hub, asked if she could supply home-made preserves.
"I made 36 jars and thought that would be it," she recalls.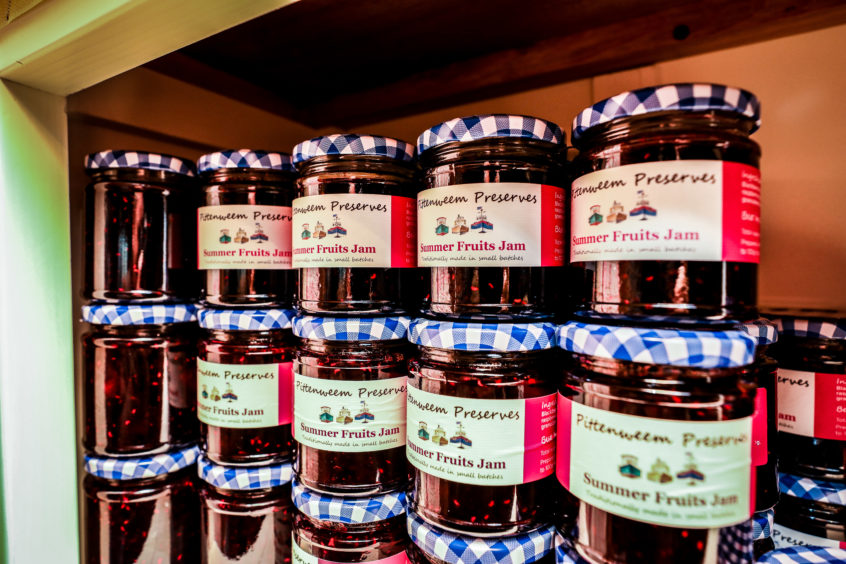 "I'd never sold through a third party before. Environmental Health came to look at the kitchen, and after asking the health and safety department at Fife Council for advice, we had a brain-storming session to come up with a name and logo."
And so Pittenweem Preserves was born, run by Fiona and husband Michael, who also run an upholstery business together called Feather Your Nest.
Situated in the heart of Fife's soft fruit growing area and with world-class fruits on the doorstep, ingredients for the jams are easily sourced from the abundance of local fruit farms, "the nearest of which – Grangemuir Strawberry Farm – is less than a mile from our jam kitchen," says Fiona.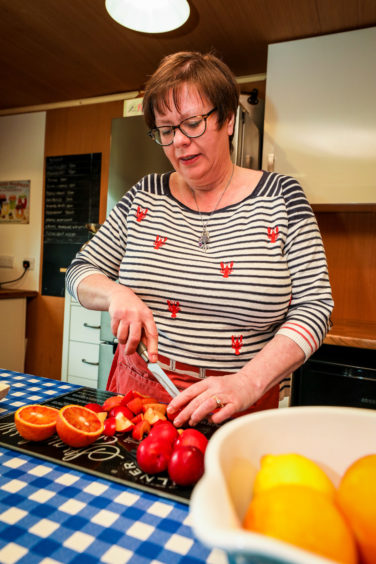 "We also are very lucky to have access to the fruit trees in some of the many beautiful walled private gardens in the East Neuk," she continues, "while the gardeners at Kellie Castle have been kind enough to supply us with some of their amazing fruit."
Fiona and Michael make a range of jams, jellies, marmalades and fruit vinegars. Flavours include best-selling raspberry (which won a gold award for best product at Scotland's Speciality Food Show in January), strawberry, plum and orange (one of the most popular), plum, blackcurrant, blackberry, summer fruits, and greengage.
"Greengage jam is green of course, which is unusual for a jam, but very sweet and lovely," smiles Fiona. She also makes quince jam, revealing: "Every quince will give you a different colour but the quince alchemy will turn it a lovely rose pink in the end."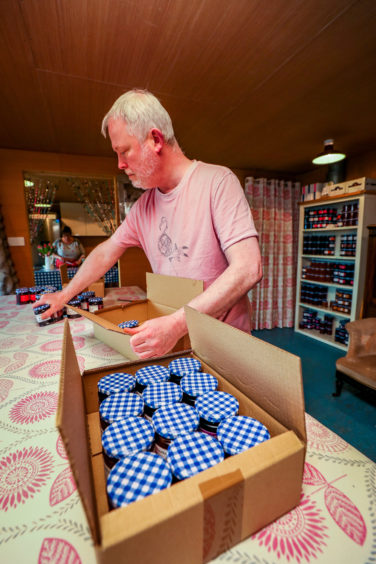 What makes the products unique is that they make all the preserves in small batches in traditional jelly pans.
"We don't use any powdered pectin or gelling agents, just good quality ingredients and patience," says Fiona, who admits there were tears when she discovered the raspberry jam had won gold.
"It's one thing to think you are making a good product but to have industry experts judge you and award you best product in show is such an honour," she says.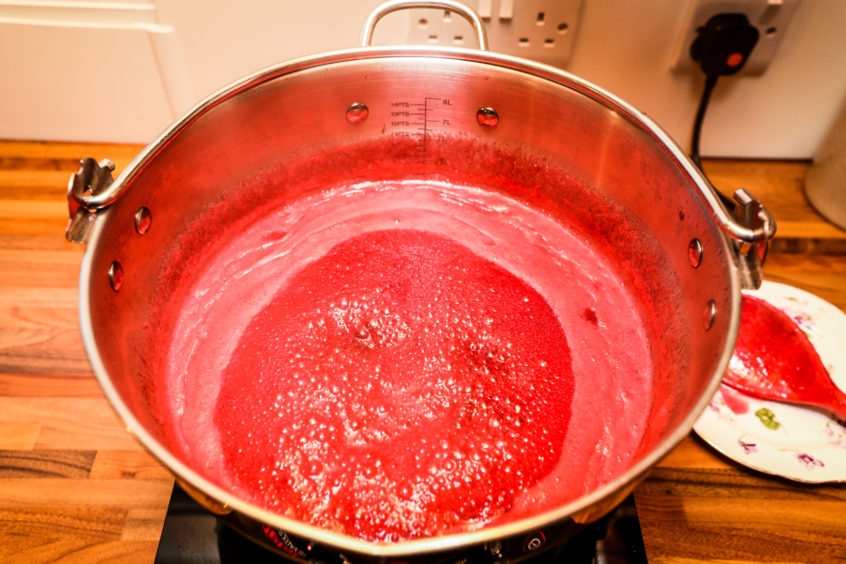 "Working for ourselves in our Jam Shack (a fully equipped kitchen) in our beautiful garden right in the heart of Pittenweem is a dream come true. A typical day will see us start a few pans bubbling away and packing up any orders that have come in overnight.
"In the summer I'm obviously out and about picking fruit and getting it into jars as quickly as possible."
The preserves are sold through almost 30 outlets across Scotland including Ardross Farm Shop, Glendoick, Rothiemurchus near Aviemore, and the Islay Whisky Shop.
"They tend to be sold in farm shops, delis and post offices, says Fiona. "They're terrific little businesses and my jam is exactly what they want. People are so much more aware of food miles, the food journey, and they want to know it's lovingly made in small batches.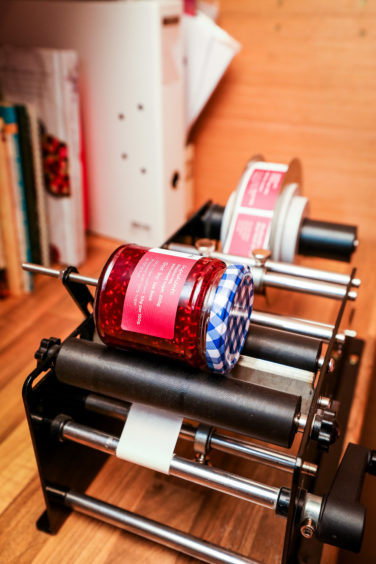 "It's also down to good quality – they're honest to goodness jams. Our preserves retain 70% of its vitamins in the fruit so if you have a slice of wholemeal bread with slow release good quality jam it's better than a sugary cereal bar in a plastic wrapper," she continues.
Fiona is thrilled that the quality of the preserves has caught the eye of Fortnum & Mason, who will be selling the products under their own label.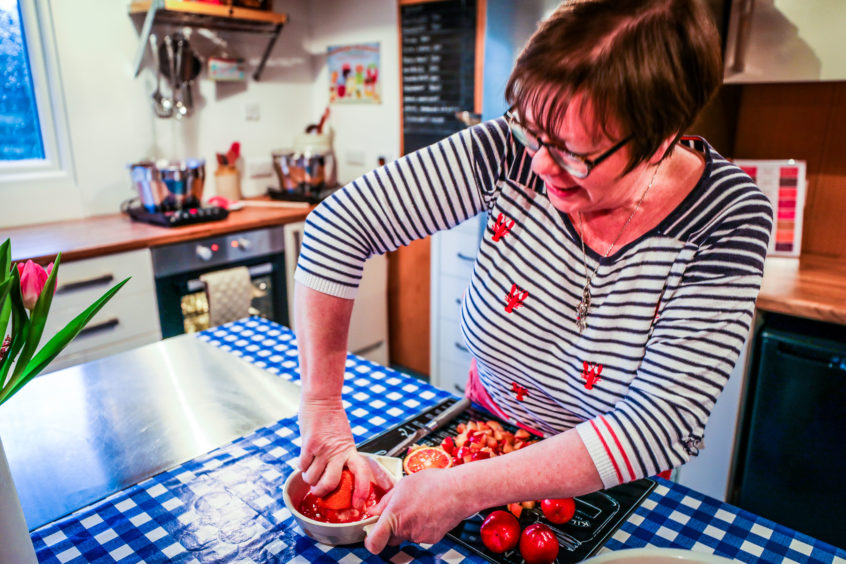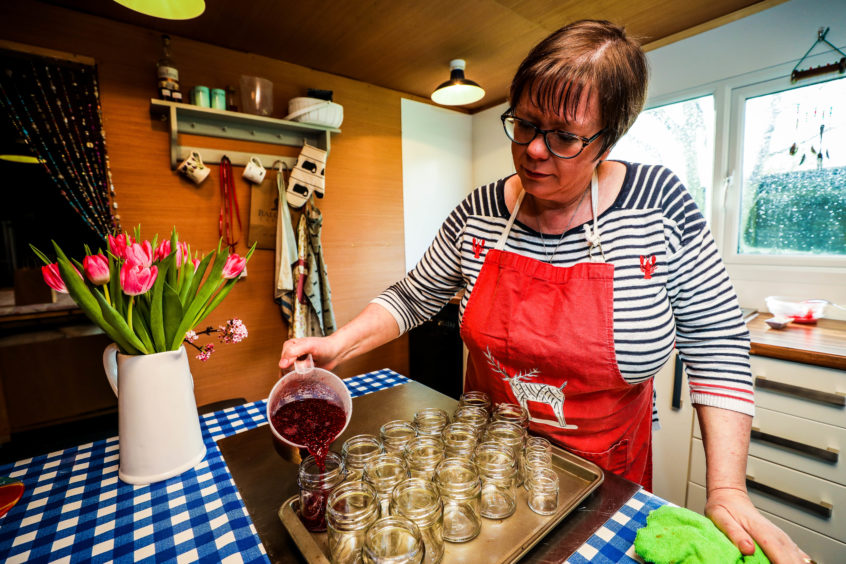 "We don't want to dilute the product but Fortnum & Mason is an independent store with kudos and they're very invested in quality," says Fiona.
So what's next for the husband and wife team?
"Making sure we look after our customers," says Fiona, without hesitation. "The local businesses who sell Pittenweem Preserves have been such a great support and we want to continue providing them with the best quality product possible.
"Being able to make jam in a beautiful garden in Pittenweem is a wonderful thing to do – I just can't imagine a better life."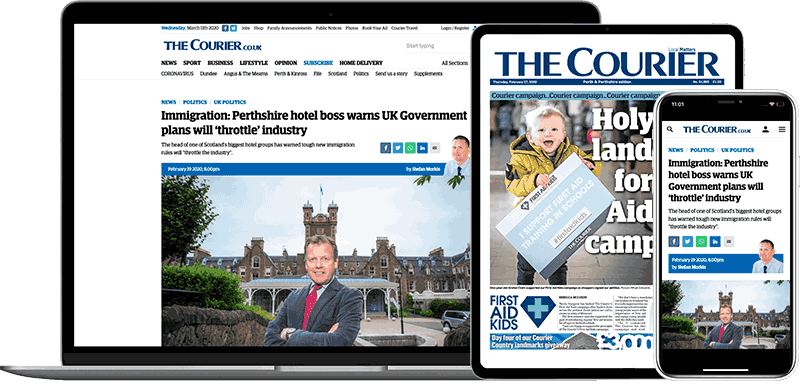 Help support quality local journalism … become a digital subscriber to The Courier
For as little as £5.99 a month you can access all of our content, including Premium articles.
Subscribe