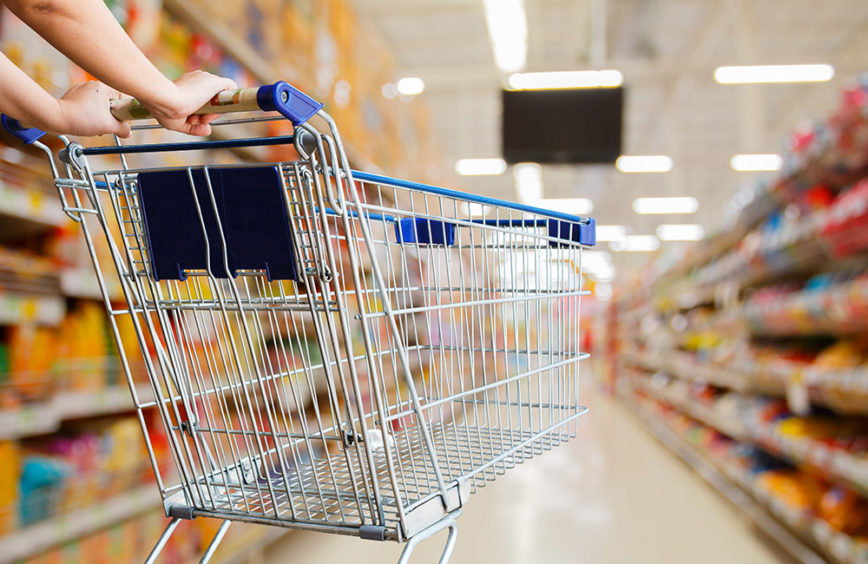 With food and drink classed as an essential industry, those involved in the supply chain have been asked to stay open during the coronavirus crisis if they can.
But far from it being business as usual, many firms are having to operate as never before as they work to meet new Government guidelines over health and safety, and changes in demand.
For some it means accelerating the work they have been doing to diversify their businesses, while for others who have been trading heavily with restaurants and catering businesses forced to close during the outbreak, it is a waiting game.
Among the latter is Summer Harvest, a family-owned producer of cold pressed rapeseed oil based in Crieff. Owner Mark Bush says business has "fallen off a cliff" since hotels, shops and restaurants were ordered to close.
"At least two of our wholesalers are temporarily closing down so that means there's no sales to those channels and that's 50% of my business."
Trade with small independent outlets, food markets and events has also stalled, but around 5% of Summer Harvest's produce goes to Waitrose stores with those orders still holding up.
Selling produce in environmentally-friendly glass bottles now makes it difficult to pivot to online direct sales and deliveries so, for now, Mark says he will sit this crisis out.
"I'm a one-man band effectively. On the positive side our business is strong, we don't have any debts or staff on the book so we can take a bit of downtime now and sort out those little odd jobs that need doing. Hopefully we'll ride out the storm."
For others, the crisis is causing disruption in their business as they work to meet Government requirements around reduced contact between staff.
At Deeside Water, based in Ballater, Aberdeenshire, sales to supermarkets remain stable, but there has been a sharp drop in orders from the hospitality sector which accounts for 20% of their turnover.
Managing director Martin Simpson, said: "All of a sudden we have lost business. But we're most concerned about people's health so the priority is to do what we're told to protect our staff and to follow the Government guidelines. Health and safety come first, and they come before the wider economic impact on our business, which is a small business. We have 12 staff, and we supply major supermarkets and export around the world. In a typical day we bottle 30,000 half-litre bottles. Last year we did about 3.5 million bottles in total."
The disruption means only one person can work in the office at any time, and on the factory floor hygiene measures have been ramped up.
Martin added: "We're following all of the guidelines around health procedures so people experiencing symptoms don't come in. Office staff are mainly working from home, most of the time we have a single person in the office to run it at the minute. In terms of production we have always had high standards for hygiene in the factory and use hats, gloves, safety glasses, but staff are keeping a distance from each other, they're washing hands even more than normal – which was a lot anyway. We're doing the right things to keep producing because we're supplying into the food and drink sector, and we're doing that as carefully and sensibly as we can, asking staff to be very responsible."
The business has been diversifying in recent years, with the unique properties of its mineral water opening up opportunities in both the healthcare and wider drinks markets.
Martin explained: "This water is more readily available to your body because of its small molecular cluster size and has antioxidant and anti-inflammatory properties. We're working with a company called Skinnies which produces medical bandaging and clothing for people with severe skin conditions, and they're developing a range of medical creams to help people based on Deeside Water because water has a benefit to living cells and skin cells. Beginning a few months ago, we're supplying bulk water in large tanks to them and we hope it will produce meaningful benefit.
"We're also supplying water to businesses that make soft drinks and non-alcoholic spirits including Spirits of Virtue, producing premium non-alcoholic gins and whiskies. They're using Deeside Water for its purity and  because it enhances their products, and we're supplying that in 1000-litre tanks. We hope the health benefits of our water can be used to the greatest benefit for people."
The nearby Deeside Distillery have joined others across Scotland in producing hand sanitising gel for frontline workers and, says Martin, when they got a request to donate plastic bottles and caps they didn't think twice.
"We are happy to support that wonderful initiative, allowing the distillery to produce hand gel for those who need it. It's an example of companies working together to help their local community during this crisis."
The recent stock shortages and crowding in supermarkets has seen a surge in shoppers looking for home delivery alternatives, with farm shops among others adapting to meet steep surges in demand.
One farm-based business is taking that a step further by encouraging customers to make their own bread and cheese using DIY kits.
Kat Goldin and husband Kevin Harrison of Gartur Stitch Farm in Stirlingshire are big advocates of making your own food from scratch and, through their website Alifeinthemaking.co.uk, have posted a number of online how-to courses for locals, as well as selling sourdough bread-making and cheese-making kits.
The packs include an instruction booklet, flour, starter (pre-ferment) and a bread-making basket for around £38, and the couple have noticed a sharp increase in demand for these DIY kits – selling in just a three-week period over 200 bread-making kits, more than they sold in the whole of last year.
Kat explained: "It has been so busy, especially in the last 10 days, we have had to reorder stock. I have always been passionate about people growing their own vegetables and making their own bread or cheese. Now it is particularly important because a lot of the food systems we have in place, like supermarkets, have failed people in this crisis.
"We want to give people the skills so they know they are going to be okay, so they can feed their family, and so they are not as reliant on the supermarkets that may not have things in stock."
Now that there has been a marked increase in the number of people making their own sourdough and other produce, Kat hopes that this will continue long after self-isolation has ended.
She added: "Even if we are not making food for ourselves every day, my hope would be that local food becomes more important.
"Also, health wise, sourdough bread is better for you, it tastes great, and making it is something to do with your kids. Nothing beats warm bread with butter – and if you are going to be locked in, you may as well eat all the carbs."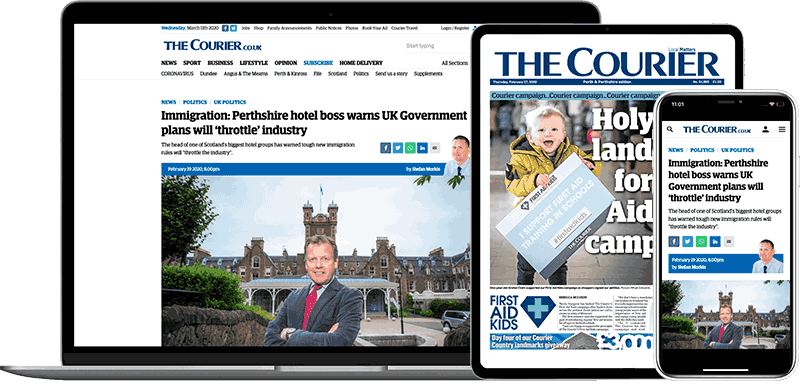 Support The Courier today.
The Courier is committed to delivering quality content to our communities and right now that's more important than ever — which is why our key content is free. However, you can support us and access premium content by subscribing to The Courier from just £5.99 a month. Because Local Matters.
Subscribe