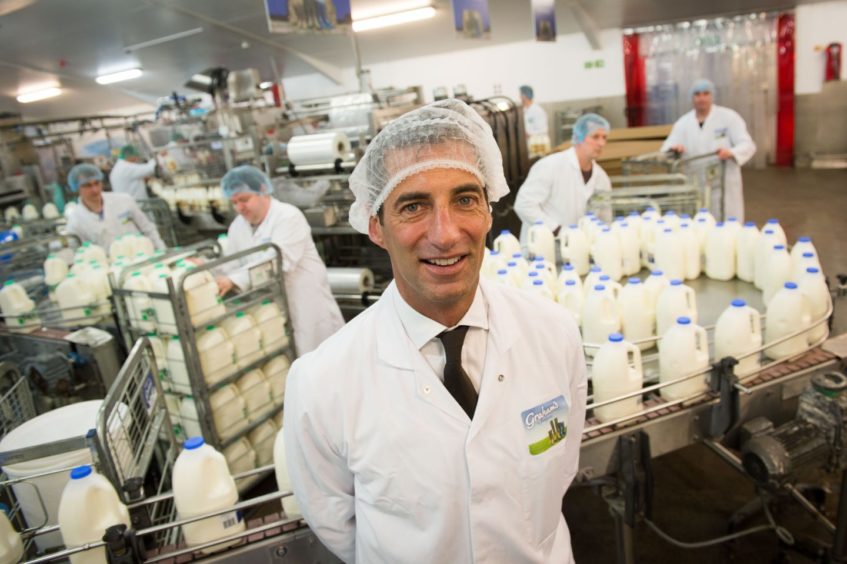 When two years ago the Beast from the East wreaked havoc on Scotland's road network, food producers had to battle to get their products into stores and meet surges in demand.
The sudden cold snap was a testing time and fortunately short-lived. But little did they know it would prove to be a trial-run for a much bigger and enduring crisis in the shape of the coronavirus pandemic.
The recent announcement of a national lockdown to help contain the spread of Covid 19 prompted panic buying of a level never seen before in British stores, with even fresh milk stripped from refrigerator shelves alongside long-life store cupboard essentials.
For Robert Graham, managing director of Graham's the Family Dairy, which last year marked its 80th anniversary, the rapid spike in demand paired with ongoing volatility is proving to be a significant operational challenge.
He said: "It's multi-faceted what we've seen, but when it started we saw huge surges in supermarket volumes to the order of 30, 40, 60, 100% on daily orders versus base so that's quite challenging. The team have been working really hard across the sites to deal with those increased surge volumes, so we did a great job of that. What we've seen of dairy in general from a UK perspective is a mixed picture of availability which has improved, but certainly on surge week there was very poor availability of dairy in the UK, particularly in England.
"We have our own supply chain to a lot of customers delivering direct to store and a lot of products go via a supermarket's own supply chain so they had pressure there on volume uplift which added to some of the availability issues, and I think some of them have done better and are doing better than others."
He added: "The Beast from the East from a Scottish perspective was, for one week, like this actually because supply chains were under stress and you remember a lot of supermarkets didn't have stock. So in terms of what we did then to get product on the shelves it was, I'm not sure helpful, but because we managed to get dairy products out during that whereas a lot of supermarkets didn't have products on shelves, it gave us a bit of experience in getting things done in unusual circumstances due to demand."
Last week's announcement of a lockdown, quickly followed by a sharp spike in retail sales and the closure of restaurants and hospitality businesses, was just the start of what is proving to be an ever-changing and highly volatile market, making it almost impossible for dairy firms to plan around production and distribution requirements.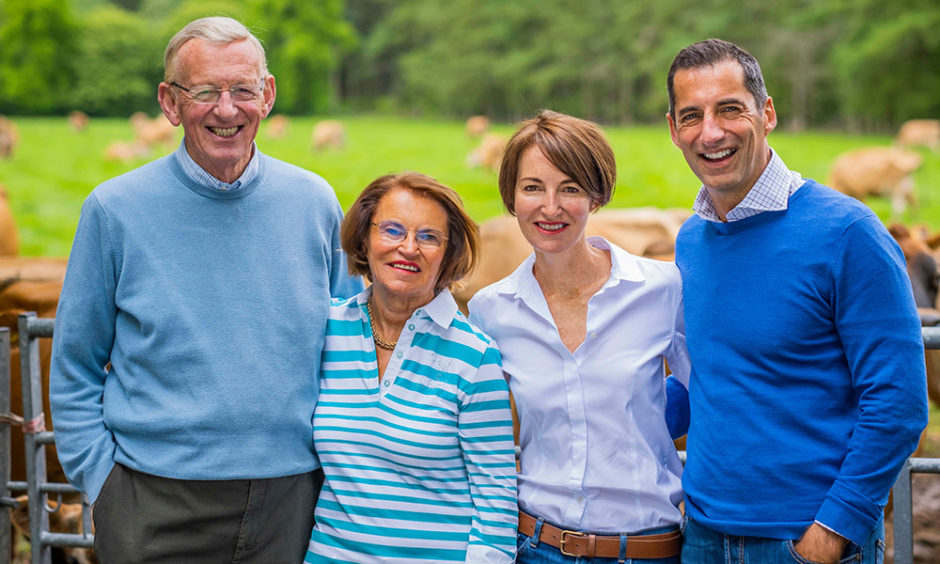 Robert Graham, who runs the family business based in Bridge of Allan alongside his father, Robert Snr, and sister, Carol, explained: "There was a surge in retail and then food service [business] stopped, and we deliver to about 1,500 food service accounts in Scotland directly with our own vehicles, principally liquid milk. So that's quite a change to manage – what that means for our own lorries and also a change in some degree in what people are buying. In terms of where volumes are from a general level as well as a product-specific level it's quite hard to get a picture of what that true base level is just now and that makes running things very difficult.
"If we don't know volumes, the shape of our production and distribution three weeks ago is not necessarily what we need just now."
Though the picture is an ever-changing one, recent sales figures suggest a move by consumers towards convenience stores and there's been a lift in enquiries regarding doorstep deliveries too – as has been seen across the food and drink sector.
"We do doorstep in some parts of Scotland particularly in the north and in parts of Highland, Moray and Aberdeenshire as well as Perthshire so we've seen a lot of interest in that.
We're trying to get a feel for where things are just now; we maybe think there's a move towards shopping more at convenience stores rather than big supermarkets but it's such early days to try and identify patterns from sales channels and demands across different dairy categories."
With plants both at its Bridge of Allan base and also in Nairn, Graham's The Family Dairy, is one of Scotland's best-known brands with annual sales of £109 million. And as one of the prime suppliers of dairy products into Scotland's supermarkets and convenience stores, the distribution challenges posed by the coronavirus weigh heavily on all involved.
Drawing on the MI5 maxim of society only ever being "four meals away from anarchy", Robert Graham says the responsibility to meet the fluctuating demand is not taken lightly.
"Consumers need to have food and drink on the shelves. There's maybe some [products] that we can do without but there are certain foods that we need to have all the time really, whether that's dairy products or meat or proteins or vegetables, so as a country we have to have them available at all times. There's not the luxury for any business in these sectors to shut up shop for four weeks and, likewise for farmers, it's not an option for them to go and stop milking their cows.. so it's challenging for the whole food sector. Someone said, 'We're only ever four meals from anarchy', and there's probably a lot of truth in that.
"My whole team is working incredibly hard across sites trying to run a business in such a fast, changing landscape. There's a lot of people doing a lot of work in dealing with fluctuating demand, so our sector does not have the option of stopping for even a few days let alone four weeks.
"It's uncertain and that uncertainty is not helping people run businesses, there's nothing can be done about that, but it's not helping people in their own homes either. It's certainly a challenge. Food and drink is such a key part of the fabric of the country and the health of the country.
"We are feeding the nation and it is hugely important. If customers go to the supermarkets and see shelves very empty it's going to make people who have already got heightened levels of anxiety even more so."