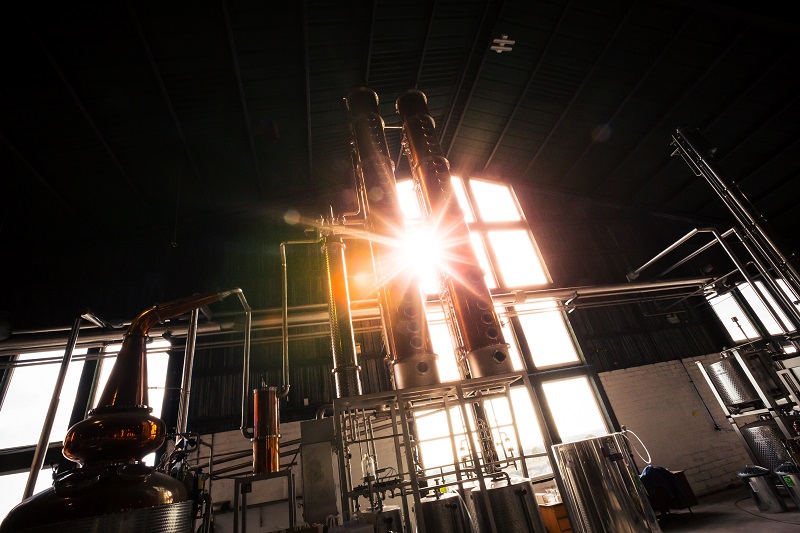 With some Scottish distilleries transforming almost overnight to produce hand sanitiser for the NHS and those on the frontline of the coronavirus outbreak, innovation in the spirits industry has never been more important.
And while many have been adapting to help where they can in the current crisis, they face a tough challenge around export sales which have dropped dramatically.
With so many dependent on specialist drinks distribution firms selling into bars and restaurants which are now closed, Scottish distillers are very much relying on online customers and bottle shop sales to see them through.
Adam Elan-Elmegirab of spirits and bitters firm House of Botanicals, which has been operating in Aberdeen for around a decade, says this has been the most uncertain time in business for him.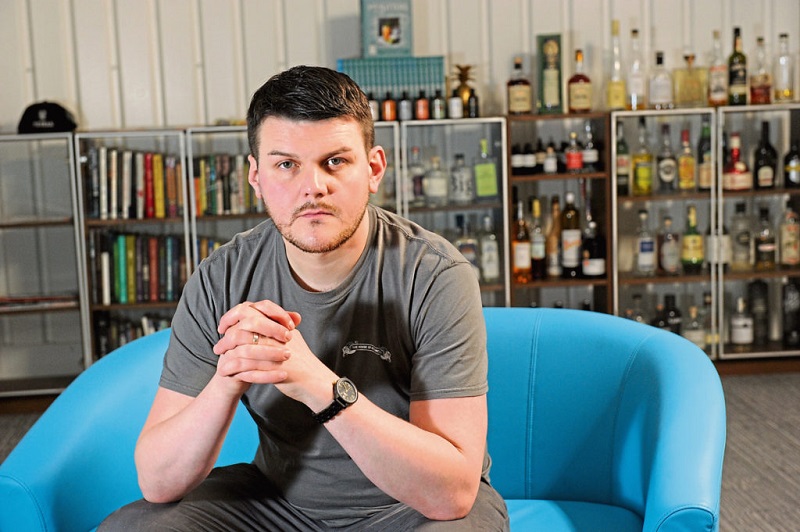 "It's only the beginning. It's been the craziest month but it is what it is," said Adam.
"We export a lot of our products and we've been kept up-to-date with how things are developing in China and Italy as well as other places thanks to our connections. The UK government was initially saying different things to our partners overseas, so we've had a good idea of what was to come. We've been running for 10 years so we know how our sales work on a year to year basis and we've always had growth.
"I noticed a slowdown across the board from China, Italy and the Middle East nearer the start of the year. The last money we made – apart from online sales – was at a drinks festival a few weeks ago.
"We recently got an order for some cases to ship abroad but I presume it's for an online company. China is just starting to pick up again – we expect to hear from them soon. We had £50,000 of orders ready to go but they've all been on hold since lockdown spread across the UK. We had £10,000 from Ukraine, £6,000 from Austria, Sweden, but because everyone's on lockdown we're sitting on stock."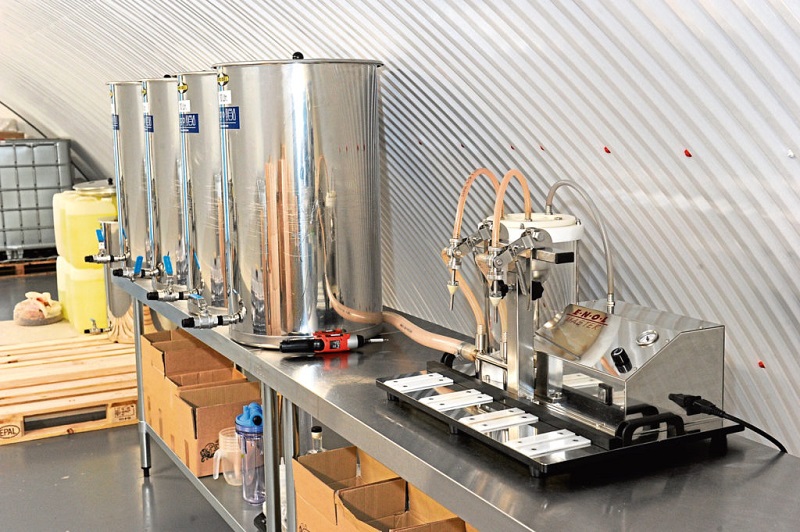 Faced with the challenge of getting their products in front of consumers, online sales and having the right insurances in place will be a vital lifeline for many firms.
He added: "More people will be looking to buy online, but if your product isn't on the shelves of supermarkets it's much harder to get in front of customers.
"Every brand has felt it across the board. The online sales aren't enough to survive, and if we didn't have the right insurances in place, we'd be closed already.
"Scotland Food and Drink statistics show 97% of businesses who took part in their recent survey on insurances don't have the right one in place. We're one of those in the 3% that do. I truly believe a lot of firms won't be here at the end of all this. Those who contract out their product and maybe have the business as a side project are more likely to survive. The bigger brands will struggle I think."
Turning their hand to join the army of distillers now pumping out hand sanitiser to assist the NHS and frontline workers, Adam believes community is key right now.
While frontline organisations like the NHS and GP practices can receive the sanitiser free of charge, online consumer sales of the product will help the business reinvest to produce more.
He said: "The hand sanitiser sales will be very much what keeps us going. We started production last Friday and we've now got the products ready. With the hand sanitiser we can really give back to the community. We've had Aberdeen Royal Infirmity, pharmacies, dentists and more getting in touch to get some as they've had to stop operations and so on.
"We're also donating the profits from it to CFINE (Community Food Initiatives North-east) and a local food bank. We're not in this for the profit, it's all about community at this time. You'll see a lot more distilleries almost turning into pharmaceutical firms as a result of this."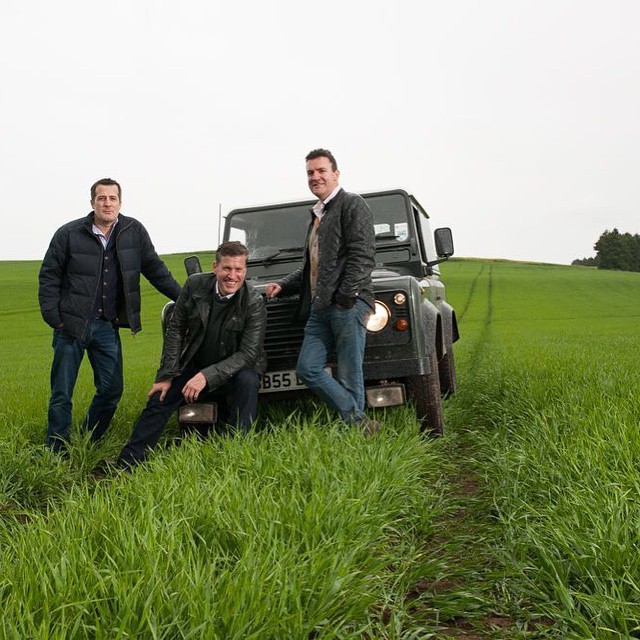 Meanwhile, Arbroath-based distillers Arbikie, which was founded by brothers Iain, David and John Stirling, also feels the same when it comes to supporting local causes and the community, putting their needs at the forefront of their operations.
Iain said: "We're making the sanitiser for our local NHS and District Nurses. We've got a history with these people and want to support them as much as we can during this time.
"Business must go on. The people in the NHS are doing some amazing stuff. The smaller, local distilleries have really been pulling together like the guys in Orkney, at Harris and Deeside Distillery to help the community. They're very connected to their local community, like we are, and I think it's really important.
"With regards to the Scottish drinks industry people are incredibly collaborative anyway and we've been sharing advice and knowledge recently. Everyone is talking and it's a really positive thing."
Taking precautions to ensure the safety of Arbikie's staff, Iain said the firm is closely following Government legislation and is continuously adapting to new advice.
"Everyone who can is working from home. We have a diverse and dispersed team across the world – we've even got people in New York," he said.
"Social distancing for the staff making the hand sanitiser is a no brainer. We have a small team operating just now and a big distillery space so that's been doable over the past few weeks. It's not complex. Hygiene is also very important in the food and drink businesses anyway, and health and safety is always prerequisite in these types of businesses anyway. There's sanitiser packs for people to use and everyone's using them as well as keeping their distance."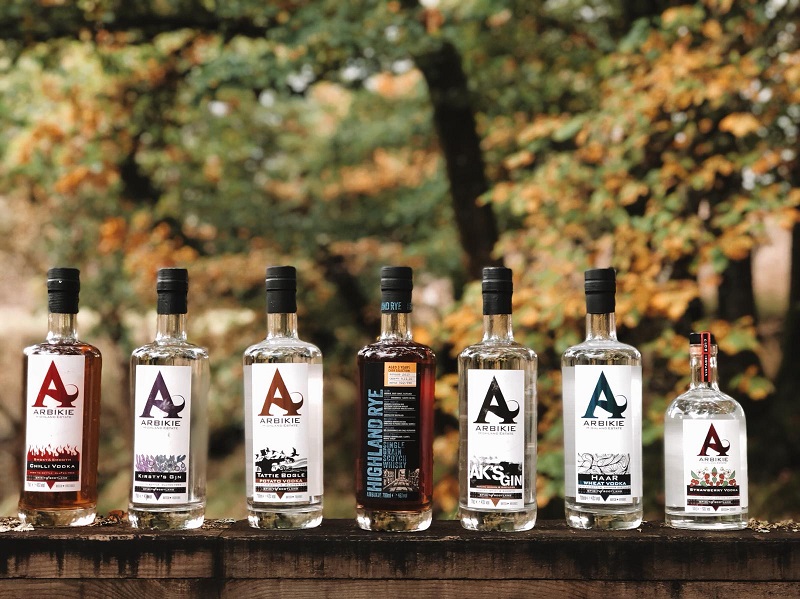 Like Adam, Iain has also been liaising with his connections and distributors across the world, getting insider knowledge into what the UK drinks industry can expect to experience in the coming weeks, and what markets will potentially be reopening first.
He added: "I'm constantly on WhatsApp speaking to our distributors in South Africa and Italy and to be honest, the conversation is more, 'How are you coping? How's your family?'.
"We're really learning from them [in terms of] what's coming our way. Our Italian distributor more so. I've been speaking to people all over the world in places like Singapore and China, as Asia was going to be a big target market for us this year. These guys may come out of this earlier than us so it would be wise to keep in touch with them. We've got agreements in place for North America and a team in New York so ultimately they will look into other markets, too."
And with online being a main focus for most, if not all businesses just now, it's no surprise many of them have seen an increase in sales.
Iain said: "There's been an improvement with our online sales. It's been more difficult as more people are selling online and every business in the food and drink space is trying to do 'takeaway' to survive. They're innovating, and thinking, 'How can I best do this?'.
"It may even be driving people online for the first time, although the trend is online anyway. We recently launched our new Nadar Gin – a climate positive product – and it's definitely driven online sales, too. People's lives do go on."