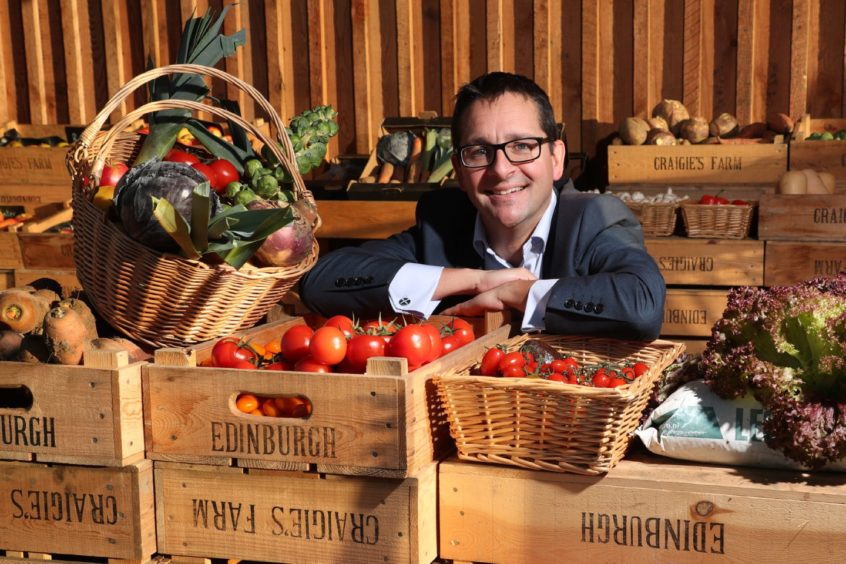 "The start of the year seems like a whole different world and a long, long time ago." Along with the rest of us, James Withers, chief executive of Scotland Food and Drink, can scarcely believe the speed and the scale of the crisis the country now faces.
Back in January, when the extent of the coronavirus threat was not yet known, 2020 seemed a year of promise for the sector which is worth an estimated £14billion a year to the Scottish economy and incorporates almost 19,000 firms employing 115,000 people.
James said: "We were coming into 2020 on the back of a decade of momentum where food and drink in Scotland and its reputation had been growing; its markets were growing at home, right across the UK and right around the world so there was a real sense that Scotland's food and drink brand had never been higher.
"We saw Brexit coming so that was a bit scary, we saw some real concerns about whether it was going to be possible to negotiate a trade deal by the year end, but nobody saw this coming. It's really pulled the rug from large parts of the industry. The core ingredients of success are still there; talented people, amazing diversity of product and brilliant reputation, but we've got to get through the next three to six months of unprecedented disruption and change and hope that we've got the industry with the same strength and ingredients of success at the back end of the year."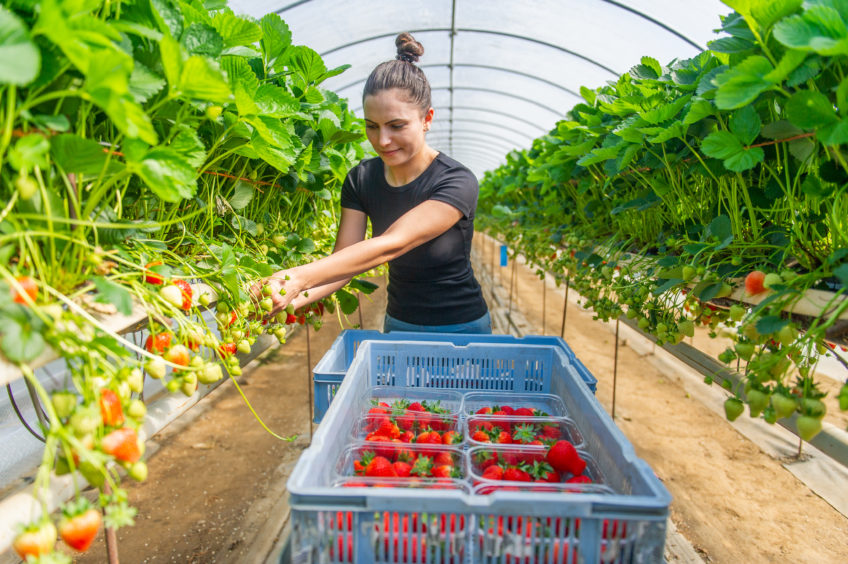 The sector is made of many parts, ranging from farmed products including meat, fruit and vegetables and diary, to seafood, bakery, whiskies, craft gins, beers and more. All have been impacted by the sudden fall away in experts and the closure of hospitality businesses at home. For those serving the larger retailers, there was a sudden surge as panic buyers rushed to stock up but, says James, that demand too has now dipped.
He said: "One of the areas that has kept going at a remarkable pace just a week to 10 days ago was the retail sector. If you were selling into the big supermarkets they were going like a fair as we all know, but that has now started to slow down and gone back to the levels of buying pre coronavirus which means the pain being felt by businesses who have a mix of hospitality and retail has become a lot more stark.
"There's been a big change in the last two weeks. The week before last sales of groceries were actually down on the same period the year before. The new figures this week I would expect will be broadly the same and that's because people have stockpiled products so they're now working through full fridges and freezers so there's that alongside the restrictions which mean you're only going out once a day for essentials. So whilst retail was a story of record sales – beyond anything that's been seen even at Christmas – it's now back to broadly where we were in a normal week."
The sad reality now, he fears, is that some firms will not survive. To limit closures and give Scottish businesses the best chance for recovery, James is calling on consumers to support local food and drink producers. And he says more support from the Government will be needed to avoid disastrous outcomes for the sector.
"The big plea to the general public out there, and by and large this seems to be happening, is to support your local producers at the moment. Just like so many businesses across the economy we're trying to adjust to massive disruption and the kind of disruption that could be fatal to some really really good businesses, producing really good products. So support local, and that might mean shopping in a different way, getting direct deliveries. It might mean that when we do make that daily essential trip to the supermarket we look out for Scottish products on the shelves.
"In terms of Government support we're seeing the kind of State intervention in the labour market and businesses that we've never seen before; being able to furlough workers, holidays on rates across hospitality and retail, albeit extending that into food and drink manufacturing might be a step required too.
"So the level of intervention has been unprecedented and it's good, however the Chancellor has said and the Scottish Government have said as the impact unfolds they'll keep a continual eye on what else is needed and there will need to be more. On Friday, we had a new £10million hardship fund announced from the Scottish Government for the seafood sector. I'm almost certain it's going to have to open up to other parts of the food and drink sector as well. So this is going to unfold in a way that's really unpredictable, we don't know how long this is going to last, and that ongoing need for Government to review what they're doing – and we're talking to them almost hourly as much as daily – to react to how the market is changing, will be critical."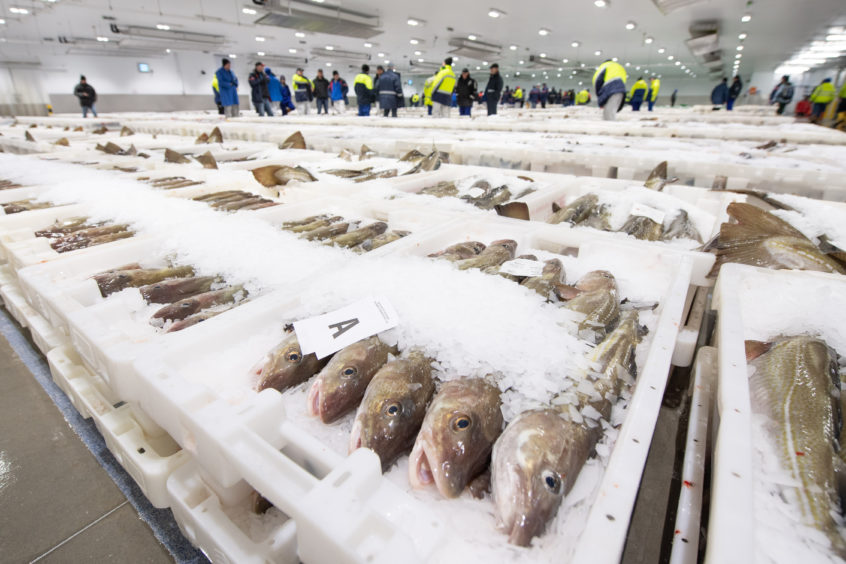 But amid the coronavirus gloom, there is some cause for cheer with fruit growers reporting in the last few days that they've had a strong response to their appeals for pickers to replace the seasonal workers who usually come from elsewhere in the EU. The creation of a new summer workforce, gives hope that home-grown volunteers could be called on in future years.
He said: "Obviously the real personal tragedy in this is people losing their jobs and the number of people you see applying to universal credit is breaking all records. On the flip side there are real workforce opportunities at the moment in businesses that have been looking to recruit more staff, businesses like our fruit and veg sector where the 10,000 workers who would normally come in to Scotland from elsewhere in Europe, they're not going to come now so we have seen that pick up.
"There's been really good connections and lots of platforms launched online connecting businesses who need workers with people who have lost their jobs.  So that is starting to happen and there's an upside. And it may well be that the legacy from all this, along with how we shop, might be that connection with local businesses in our sector.
"There' a bit of going back to the future here, it used to be that students would come for a holiday job. I definitely think the world that emerges from this will be different to the one that came into this crisis. That might be changes in the way we shop, thinking about where products come from, those shorter supply chains and how we connect with the businesses around us that we just take for granted a lot of the time but suddenly this crisis is putting more pressure on that infrastructure, on the communities, than anything we've probably ever seen in our lifetime."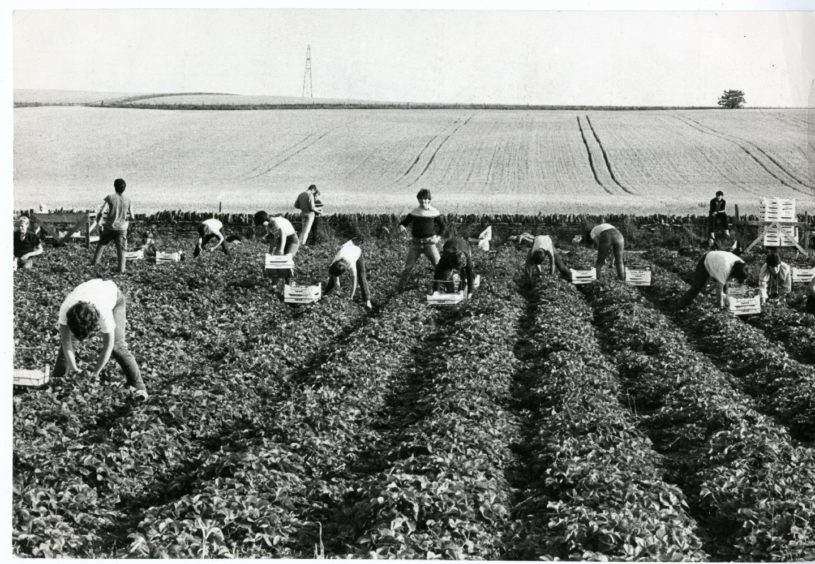 And James believes the work that has been put into building Scotland's food and drink sector over the years, will stand it in good stead to come back from this crisis.
"All the trends that have been behind this amazing success story that is food and drink in Scotland are still going to be there. People want good quality food, they want it produced to world class standards, they want to trust it, it's got to taste good, all of those boxes we can tick in Scotland.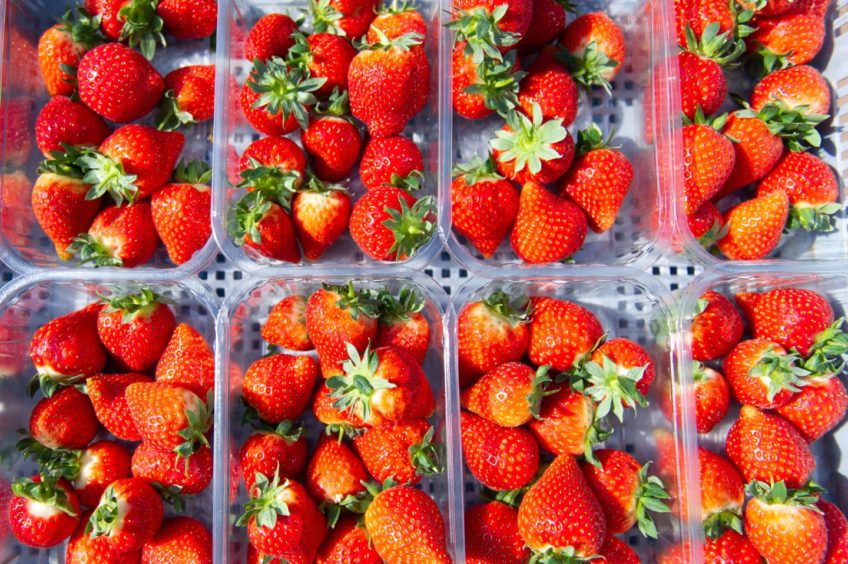 "The one added ingredient that's going to be crucial in the next few months is resilience. Through manufacturing right down to the farm gates there are going to be huge challenges, but the industry is resilient and part of the importance of the intervention just now is to make sure that businesses that are good and profitable and well run, treating their staff well, and producing world-class food, don't fail because of something outwith their control.
"If they get through this, all the reasons I was optimistic in January this year I will still be optimistic at the end of this year. We've got a quality of product and business that should be able to thrive in a country that now has a world class reputation for food and drink."