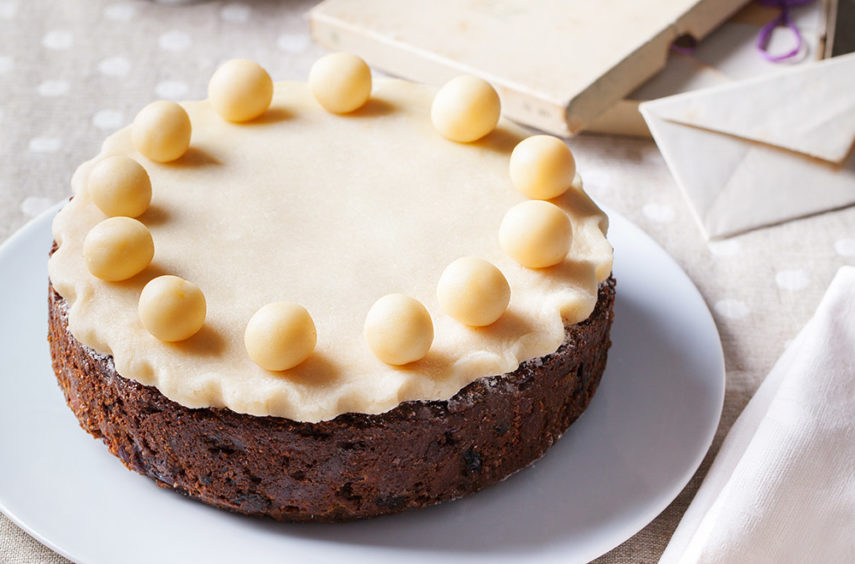 Eaten at Easter since medieval times, the Simnel cake has a fascinating history that no other cake can compete with.
Its originates in the UK and its name is derived from the Latin word 'simila', a fine white wheaten flour which is used in the recipe.
Topped with 11 symbolic marzipan balls – which represent the 11 true apostles of Jesus Christ (bar Judas who is excluded for his sins) – the Simnel cake has been enjoyed at this time of year for centuries. In fact, one of its earliest references was in a poem dating back to the 17th century.
Although usually associated with Easter, originally the Simnel cake was eaten on Mothering Sunday and provided a tasty treat halfway through Lent for those who were fasting.
Unlike the rich, heavy fruit cake traditionally eaten at Christmas, the Easter Simnel is much lighter but it is made with similar ingredients, including raisins, sultanas and lemon zest. Interestingly, the Tudors used saffron in their Simnel cakes, but this is rarely used now.
Marzipan (or almond paste) is usually used as an inner layer and topping. However, if you are not a fan of marzipan, you could always substitute the 11 balls on top with Maltesers, Mini Eggs or little Easter chicks to give it a modern and tasty twist.
Recently, the Simnel cake has experienced a bit of a revival with celebrity bakers Prue Leith, Paul Hollywood, Nigella Lawson and Mary Berry all having made their own version of this Easter classic.
Now perhaps it's time for you to take on this baking challenge? Here, The Breadmaker in Rosemount, Aberdeen, shares its Simnel cake recipe:
How to make a Simnel cake
Ingredients:
175g light brown sugar
175g unsalted softened butter
175g self-raising flour
3 large eggs
25g ground almonds
2 tbsp whole milk
110g sultanas
110g mixed peel
110g stem ginger
110g glace cherries
1 tsp mixed ground spice
600g marzipan for centre and topping
3 tbsp apricot jam
1 egg, beaten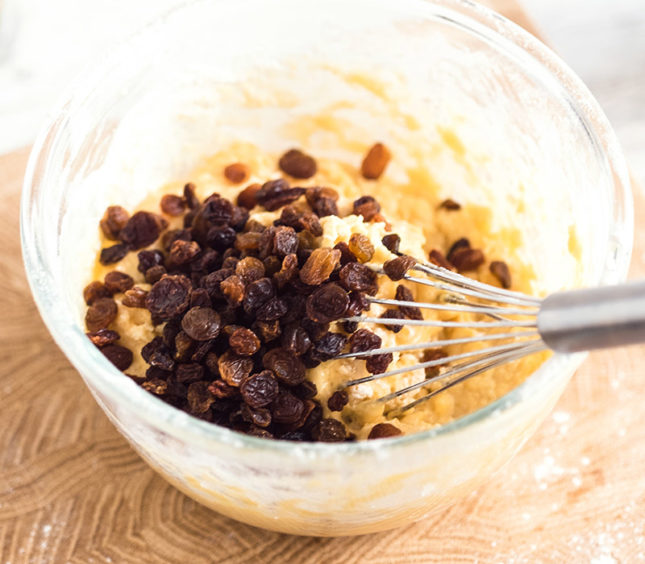 Method:
 Preheat the oven to 160°C/320°F.
Line a 20cm cake tin with baking parchment and grease well with butter.
Add flour, sugar, ground almonds and mixed spice into a large mixing bowl. Stir well to combine.
Cut up the softened butter and mix it well in so there are no lumps left and the mixture is even throughout.
Add the eggs and the milk and beat this thoroughly.
Chop cherries and stem ginger into little pieces and add with sultanas to your bowl until combined.
Add half of the mixture into your prepared baking tin and level off top.
Roll out the marzipan to 1/2cm thick, cut out a circle that is just slightly smaller than the tin itself and place on top of mixture.
Spoon on the remaining cake mixture and level off the top.
Place in the oven for one and a half to two hours. Check the cake after an hour and cover top with parchment if colouring too much. You'll know the cake is cooked through when it is golden brown. A small knife or skewer can be used to check it is cooked and it should be clean when you probe your cake.
Set aside to cool before removing from the tin and leaving to cool completely.
Roll out all of the marzipan and cut out another circle the same size as the first one.
Warm the apricot jam in the microwave for just 4 seconds and cover the top of the cake as a glue.
Once the topping is in place go around the edges crimping a little with thumb and forefinger to give an almost frilly edging.
Roll out 11 little marzipan balls ready to place on the cake.
Beat the egg and using a pastry brush give a fine wash over the surface of the marzipan and to stick the little balls into place around the edges of the cake.
Pop the cake under the grill for four or five minutes to lightly toast the marzipan topping.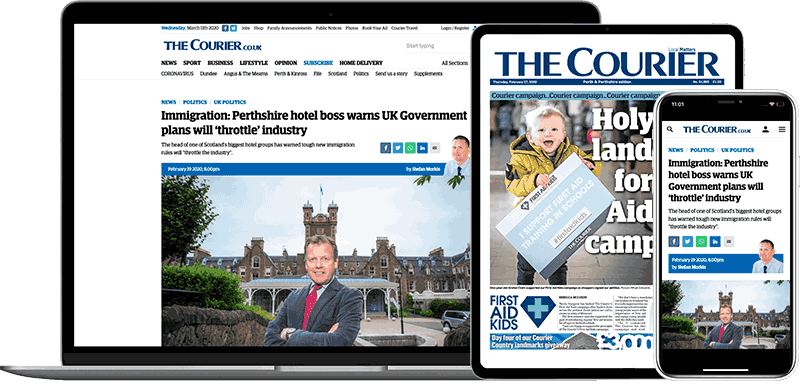 Help support quality local journalism … become a digital subscriber to The Courier
For as little as £5.99 a month you can access all of our content, including Premium articles.
Subscribe