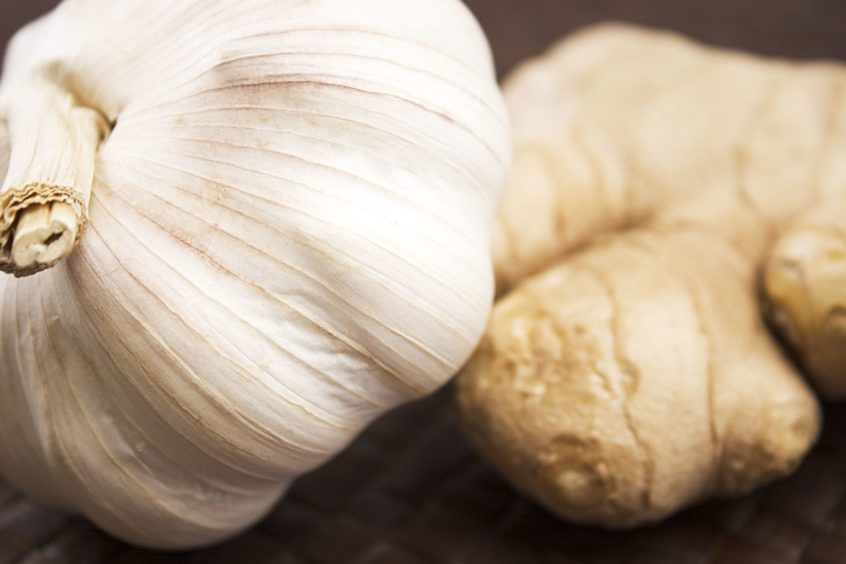 As the lockdown forces households to be thriftier with food, Nadia Vidinova shares some tasty ways to use up odds and ends.
If there's anything useful this lockdown has taught me, it's how to make food go further.
With some items in short supply at the shops and reduced incomes for many families, most of us can't afford to let anything go to waste.
The past few weeks have thrown into sharp relief just how much I normally throw away – from the perfectly edible end slices of bread, to the impulsively-purchased pears that perish forlorn in my fruit bowl.
Here are some handy uses for those odds and ends that you're never sure what to do with..
Excess fruit
Sometimes we stock up on healthy foods with good intentions, but then life gets in the way – the kids won't eat those apples because they're the wrong shape, or you'd rather have a bar of chocolate than grapes.
Before you know it, the fruit that looked so tasty and fresh in the shop starts to go off.
To prevent that, there is super-simple way to preserve it for months and consume at your leisure.
You will need empty glass jars – any medium to large screw-top ones will do. I save the jars from cooking sauces, rinse them out and leave them filled with boiling water for a few minutes to get rid of any lingering smells.
The best fruits to use are apples, pears, apricots, grapes, cherries and any type of berry. If you're using apples or pears, peel them, remove the seeds and chop up into bite-sized chunks. If it's apricots, chop in half and remove the stone. Leave berries whole but remove any stems or leaves.
METHOD:  Fill roughly half the jar with fruit, add a tablespoonful of sugar and hot water up to 1cm below the top. Screw the lids on tightly and put the jars upside down inside a large pot. Pour hot water into the pot, covering the jars. Boil on a medium heat for 15 minutes, or until you no longer see air bubbles in the jars. This process creates a vacuum and seals the jars.
The juice produced from the fruit can then be enjoyed as a drink on its own, together with the fruit chunks, or you can eat the fruit by itself. It can also be used in cakes, crumbles and other desserts.
You can prepare any number of jars, but anything from three to six is a good number to start with. Fruit can also be mixed within one jar, for example strawberries and blueberries, or apples and pears.
Store in a cool, dry space.
Fruit and vegetable peel
Peel from most fruits and vegetables is very nutritious, so it would be a shame to waste it.
Apple or orange peel can be used to make a delicious fruit tea. Simply soak in a bowl with hot water (roughly one cupful per two fruits), then drain the liquid into a cup. You can add a cinnamon stick, a spoonful of honey or sugar to taste.
As for vegetables, the peel and any other unused parts can be boiled into a pot for an hour to make broth or stock.
You can use any vegetables with the exception of starchy ones such as potatoes, as they will make the broth cloudy.
A handy way of storing stock is pouring it into an ice cube tray, waiting until it cools completely and storing in the freezer. Then simply take out a cube as needed.
Bread ends and crusts
My grandmother, who grew up during WW2, was of the "waste not want not" generation who could make a meal or snack out of anything.
She would leave the ends of bread loaves and any left-over crusts uncovered for a few hours, so that they get dry and crisp. For extra crispiness, they can be toasted or put in the oven for a few minutes.
Then you can break them up to use as croutons in soups, or to make what's known in my house as "Granny's breakfast". Although it's a very simple and somewhat unusual dish, it's surprisingly tasty  – a little bit like sweet porridge.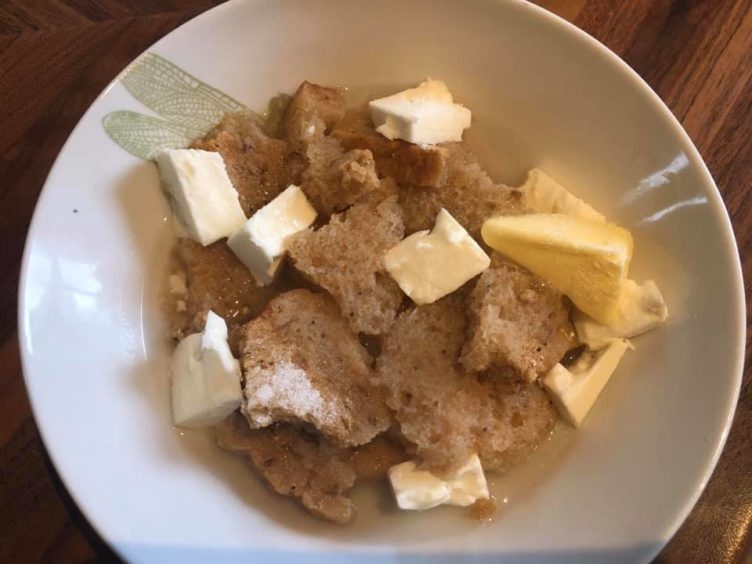 INGREDIENTS
A slice of dried and toasted bread, broken up into bite-sized chunks
2 tsp of sugar
1 tsp of unsalted butter
Half a cupful of boiling water or heated milk
A slice of feta cheese and/or fruit of your choice
METHOD
Put the bread and butter into a bowl, sprinkle with sugar and pour the hot water or milk over it. For those who like a sweet and savoury mix, you can also add chunks of feta cheese – it works surprisingly well – and you can add in fruit too. Sliced apple or grapes work particularly well.