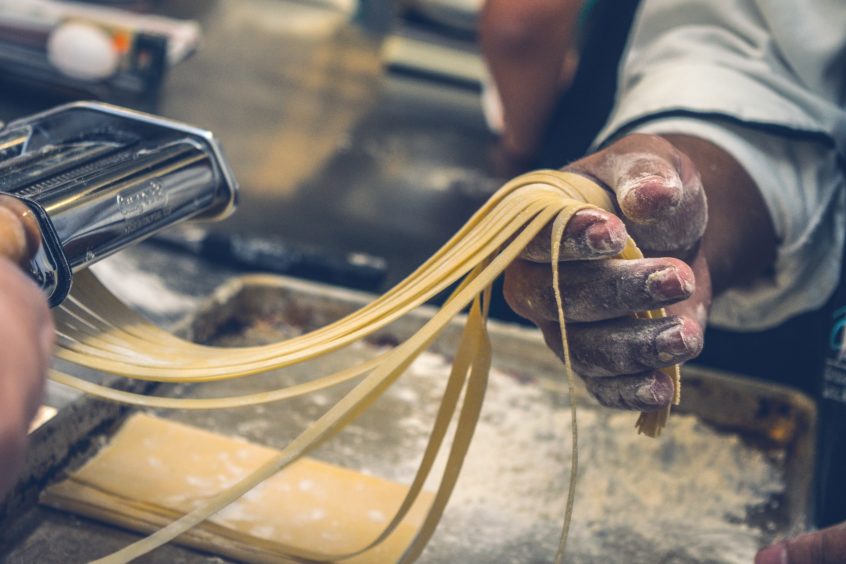 Julia Bryce chats to Francesco Di Nicola, owner of Pasta Abz about how to make the perfect pasta at home
The satisfaction of being equipped with the skills and knowledge to be able to make something of our own definitely outweighs the tidying up.
While some things like sewing and painting aren't too messy, cooking is not one of them.
Getting your hands dirty is usually required when crafting food out of love.
Take pasta making for example.
Creating fresh pasta (also known as pasta fresca in Italian) is a craft; something many Italian grandmothers and mothers pass down to their children and grandchildren.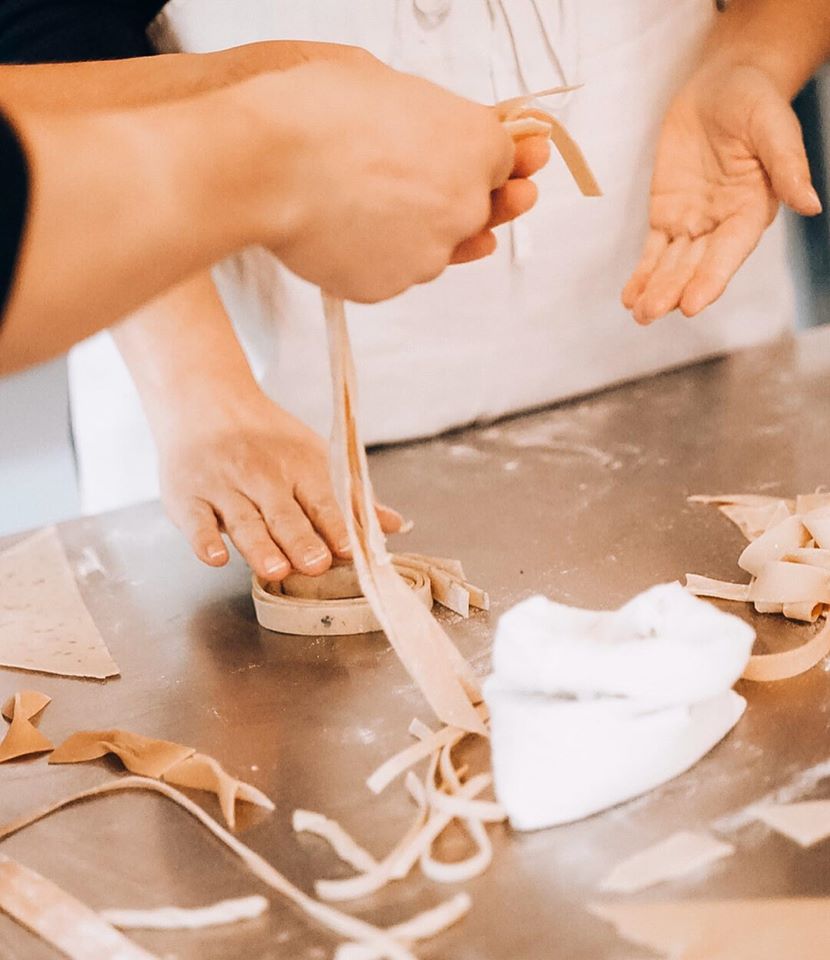 An art form in itself, Francesco, who opened his eatery dedicated to his nation's most popular ingredient in Aberdeen last year, says its all about love when it comes to being in the kitchen.
Learning how to make pasta at school, Francesco says he didn't really get into it until he started working in a restaurant in his hometown of Venice.
He said: "My grandma taught my mum, and my mum then taught me. I also learned a lot from the owner of the first restaurant I worked in. He was an older gentleman at that time and he used to make fresh tagliatelle and bigoli pasta every single day. He would show me how to knead the dough and turn it into many different shapes. I studied the recipes of various other chefs but I soon came to the realisation that once you understand the dough, anyone can make pasta. It is just a matter of practising.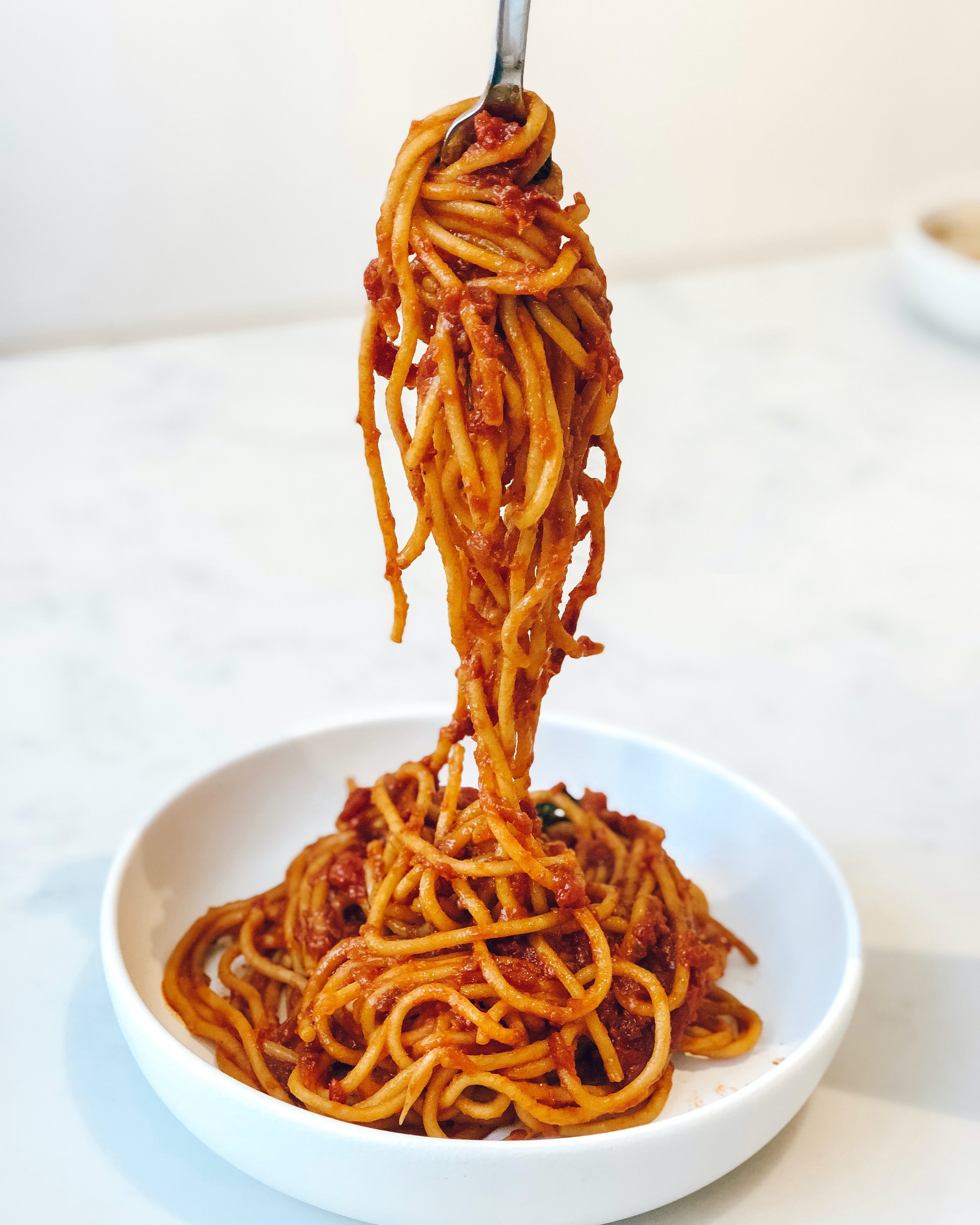 "Being able to make your own pasta means being able to feed yourself and your loved ones. It's an important basic survival skill in my opinion. It only requires a few affordable ingredients, which are usually easy to get and it's so versatile that you can never get bored. It's also a good way to keep kids entertained, too."
Launching pasta-making workshops a few months before lockdown, Francesco says this time is a great opportunity for those looking to learn new skills to do just that with food.
"People should make time to learn how to cook from scratch so they can provide a basic human need and create dishes that will make them proud," he said.
"Lockdown should be an excuse to gain your kitchen back. If you have ever felt that the kitchen is not your safe zone, you should reconsider it. Walk into that kitchen, tell it who runs the show and open your cupboards with curiosity. Use the ingredients that you have, combine things, try and fail, and don't beat yourself up about it if it doesn't work out. The kitchen is all about love, not stress."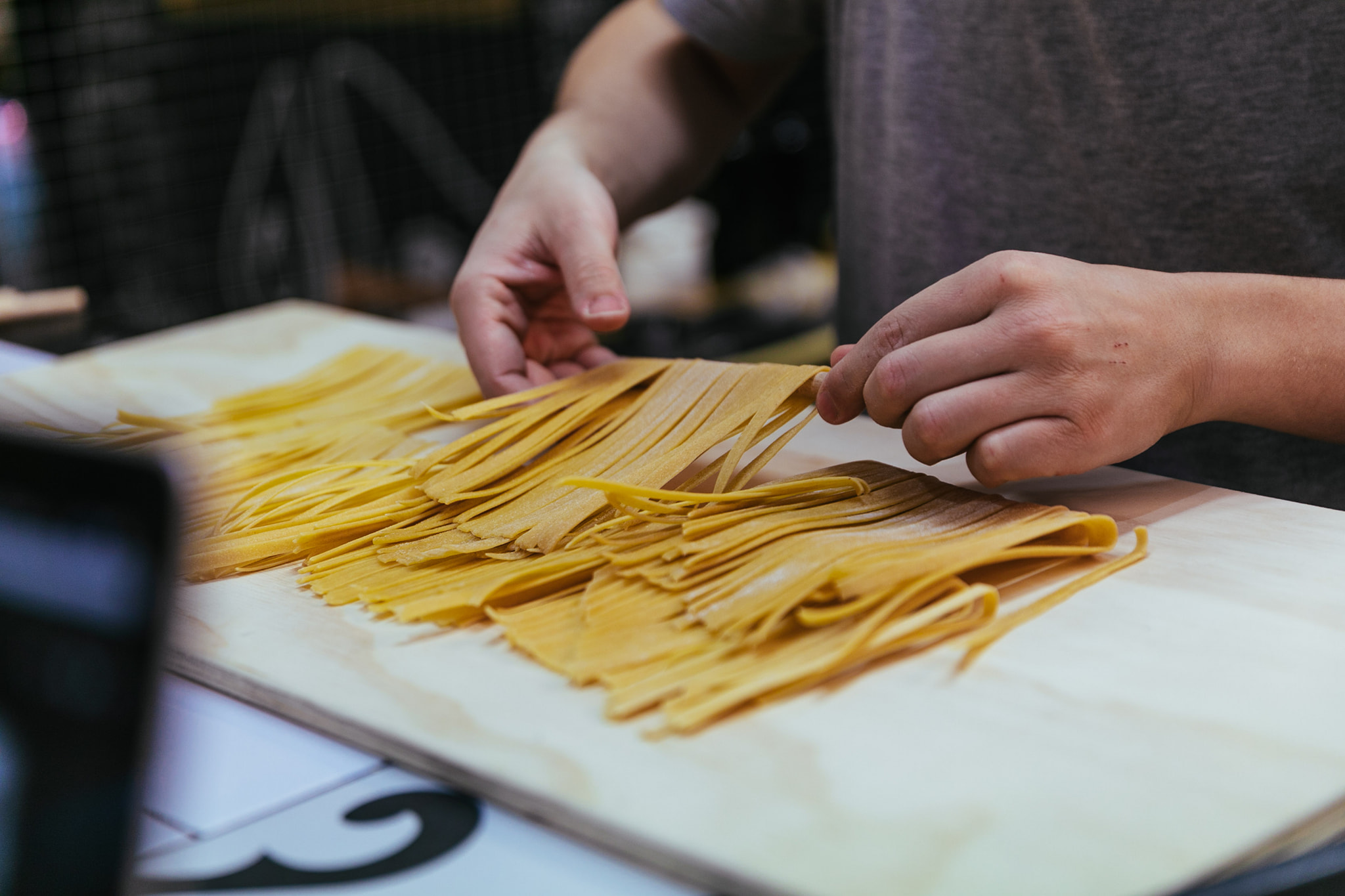 With easy cooking tutorials and recipes featuring minimal ingredients for pasta bakes, Bolognese, lasagne and macaroni proving more popular online with the increase of people cooking at home, pasta is the perfect base, or addition, to many different dishes.
He said: "I love making filled pasta like cappellacci and tortellini, and long spaghetti, with carbonara sauce. The most pleasure comes when I see the beauty that our hands can create, and the smile on people's faces when they realise they did it themselves even though they thought they couldn't."
For those looking to make their own pasta at home, Francesco also recommends using lighter sauces with short pasta (gnocchi, penne, ravioli) and rich sauces with longer pasta (pappardelle, fettuccine, linguine).
---
Simple fresh pasta recipe
Ingredients: 
500g semolina
250ml hot water
3 pinches of salt
2 tbsp olive oil
Method: 
Place 500g of semolina on your worktop and create a well, making sure there's enough room to mix all of your ingredients within it.
Mix 250ml of hot water into the well – add a little at a time to make sure the flour absorbs it all.
Add three pinches of salt and two tablespoons of olive oil into the well. Mix the whole thing together with a fork.
When the dough is firm enough to work with your hands, begin kneading. Do this for as long as you need to knead it.
Your dough should be smooth, elastic and well mixed together in the end. Make into a ball shape.
Wrap in clingfilm and leave it to rest for 30 minutes.
Take the ball of dough and cut one third of it (this will be enough for a meal for two). Clingfilm the rest. The extra pasta can be frozen and consumed within a month or kept in a dry area covered with a dry cloth for three days.
Roll it out with the palm of your hands until you have a long snake-like piece in front of you.
Cut into small pieces –  these will be turned into gnocchi.
When cooking the fresh pasta, boil it in salted water between two to four minutes, depending on the shape of the pasta. Some shapes may take a little longer so taste the pasta before serving and enjoy!
---
Gnocchi Pomodoro Olive Nere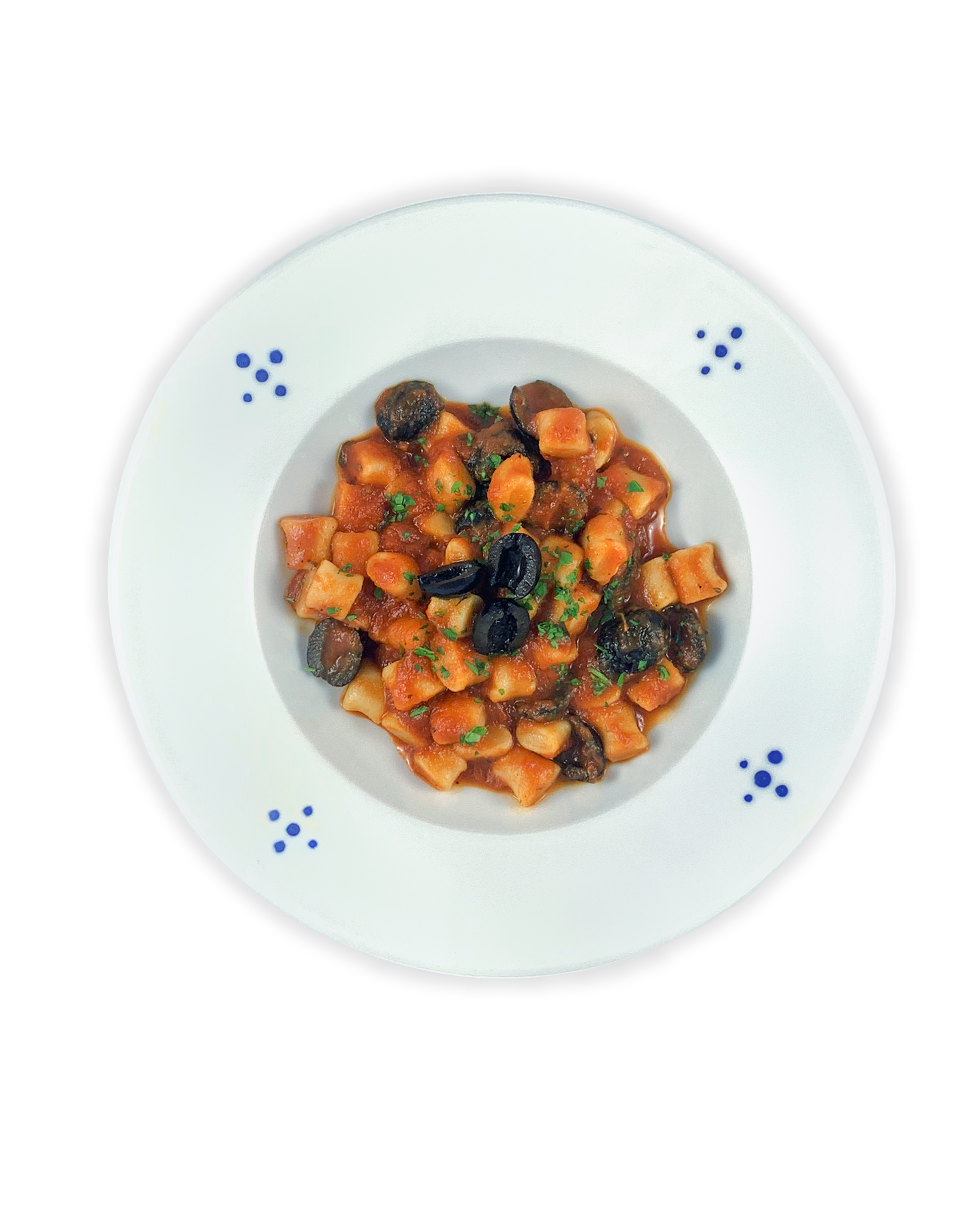 Ingredients: 
1 white onion, chopped
4 cloves of garlic, crushed
2 tbsp extra virgin olive oil
500g plum tomatoes
20 fresh basil leaves
Salt to taste
30g granulated caster sugar
Black olives (as many as you like)
Freshly made gnocchi (from recipe above)
Method:
Heat the oil in a pan and add the onion and garlic. Once they are bronze, add your tomatoes and cook at a low heat for one hour.
Add the sugar and salt and mix in.
Combine with the freshly made gnocchi (recipe above) and add some chopped black olives.
Off the heat, add the basil. Be sure to add it once the sauce has cooled down as this will allow the basil to release its aromas and not burn in the pan.
Garnish with chopped basil leaves and serve.
To make other pastas follow these methods:
Orikette –  Roll out the dough with the palm of your hands until you have a long snake-like piece in front of you. Chop into small pieces and use a knife to flatten them out, rolling the knife along the pieces to make them curve in at the sides.
Spaghetti – Flatten the dough with your hands and then roll through a pasta maker until it is thin. Cut a square of the pasta and then place into the pasta maker with the spaghetti cutter. Separate out and cook.
Tagliatelle – Roll out the dough with a rolling pin. Create a large square of flat dough and trim the sides. Cut in half down the middle and sprinkle flour on top. Lie the rectangle of pasta horizontally and roll up by folding it over itself. Cut 1cm wide pieces from each folded up pasta sheet. Separate out and you will be left with long strips of pasta. Cook and enjoy with your family.