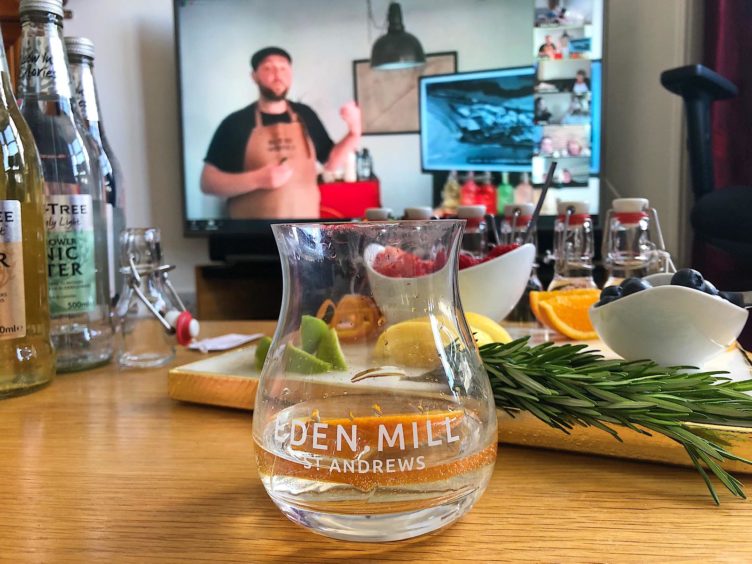 You may not be able to visit Scotland's distilleries, but that doesn't mean you can't enjoy a taste of them at home.
Food and drink is far more enjoyable when there's an experience tied to it.
But for those firms who usually welcome hundreds of visitors through their doors for tastings and masterclasses, how do they continue to provide this service when their premises are closed?
Many have diversified, bringing the experience to you through a screen via a video conferencing app.
And that's exactly what St Andrews-based drinks firm Eden Mill has done, joining a number of distillers across Scotland to offer virtual home tasting experiences.
Trying their gin-tasting experience out for myself, I received the beautiful tasting box which featured 12 different 5cl gins, two tulip tasting glasses and two Mixology Project cocktails, by courier earlier in the week.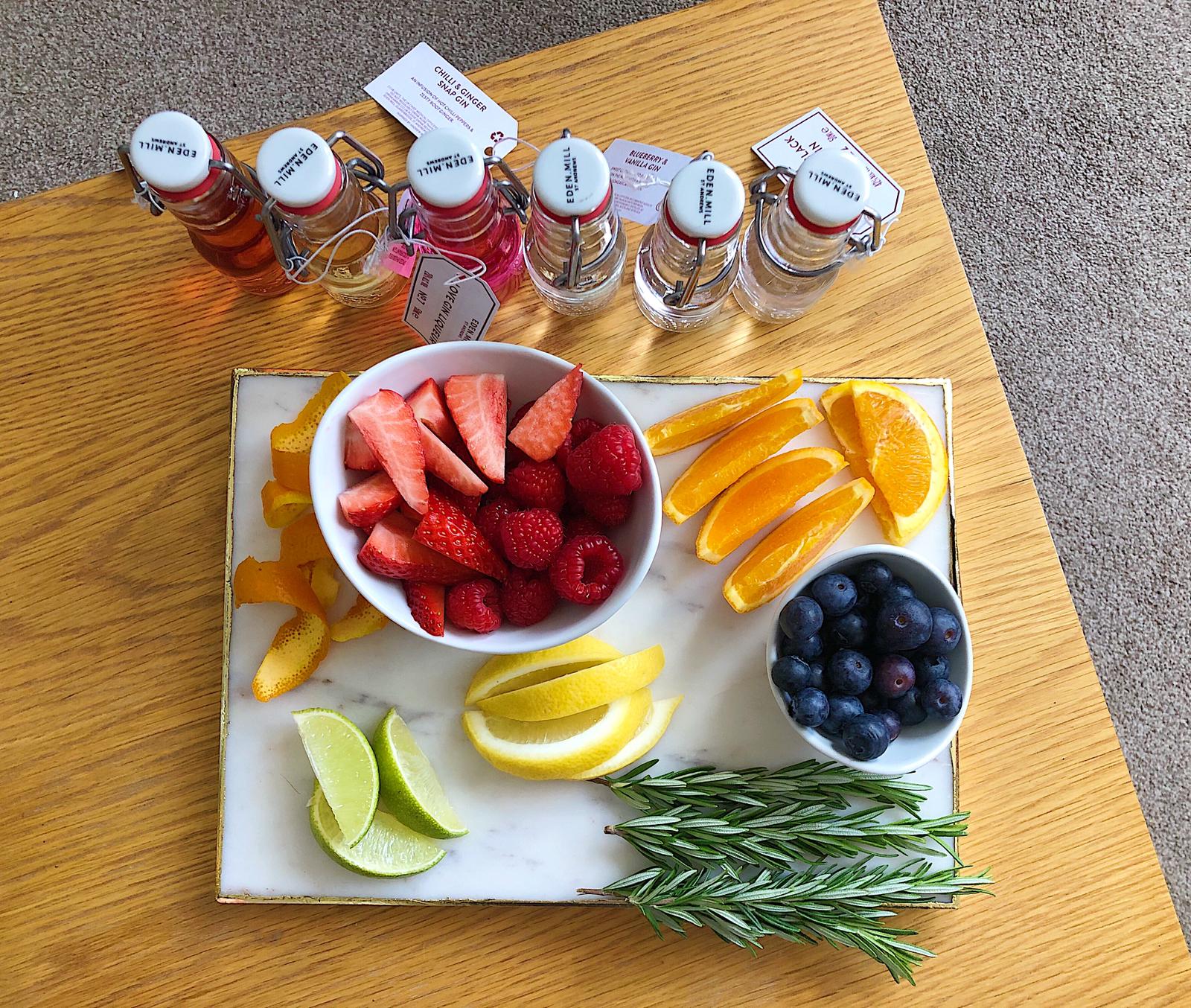 As well as the spirits, I was also sent the list of mixers and ingredients I would need to get for our garnish – tying this in with our big shop to ensure I wasn't making any unnecessary trips out of the house.
Taking place on a Saturday, we'd signed up for the 5pm slot which lasted an hour and a half.
Having received the Zoom link via email, my partner Calum and I set the ingredients out on a table in our living room, linked our laptop to the TV and patiently waited for the tasting to commence.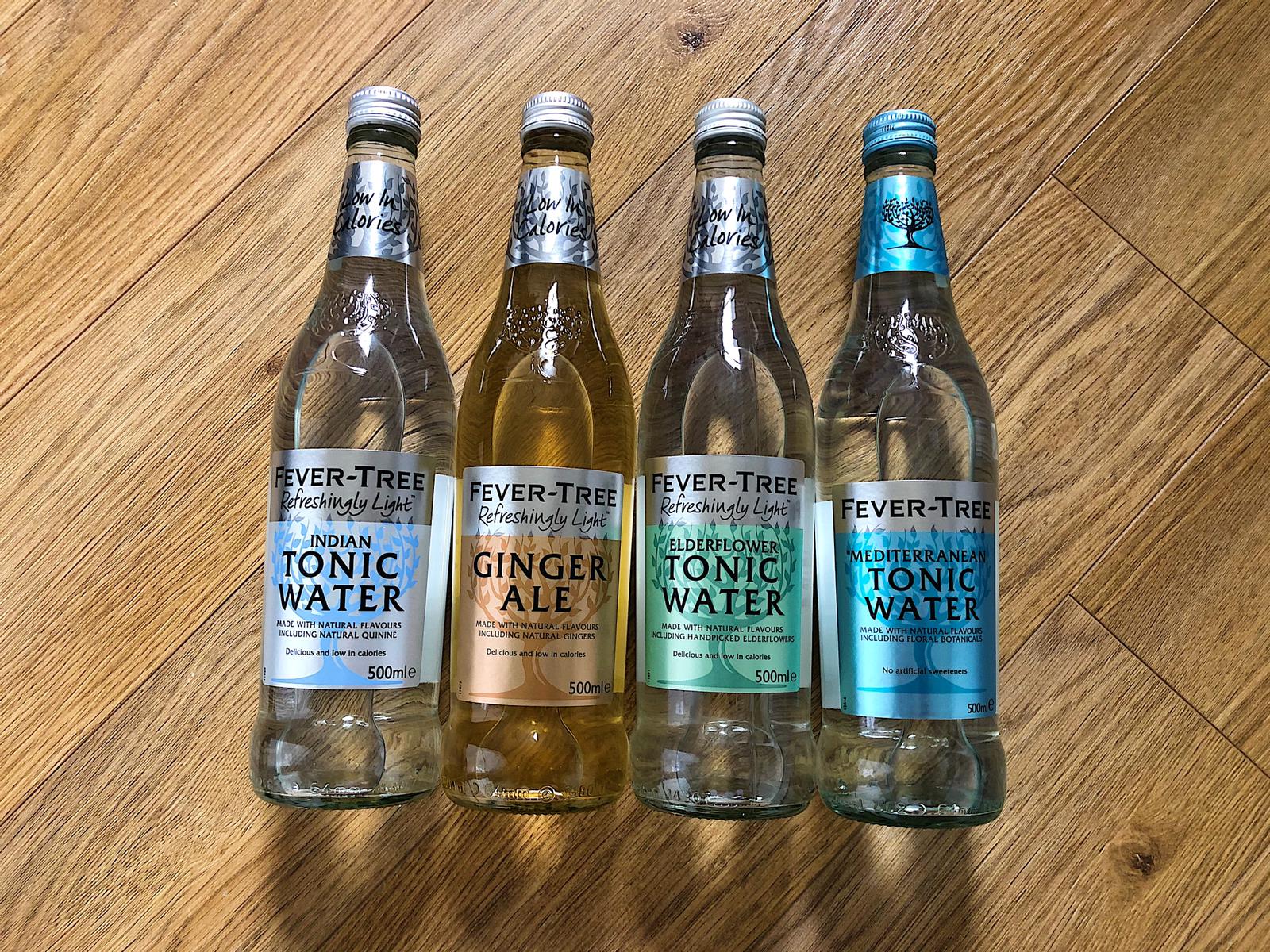 Earlier in the week I had also been informed by the brand ambassadors that more than 100 people would be taking part, which in relation to how many people the distillery tour usually accommodates, is a lot of people.
As well as going through a tutored tasting experience of six of the gins with Eden Mill brand ambassadors Steve Lowrie McKay and Chris Weir (who were exceptional hosts), we also learned a lot about the distillery and the brand itself, and to many participants' delight, there was also a competition to win prizes at the end, too.
---
Watch the gin-tasting experience:
---
---
The Verdict:
---
Eden Mill has hit the nail on the head with this experience.
From the initial unwrapping of the stunning box filled with gin goodies, to the masterclass itself, not to mention the content featured within and the professional set-up the team utilises throughout, I personally think this is one experience you do not want to miss out on.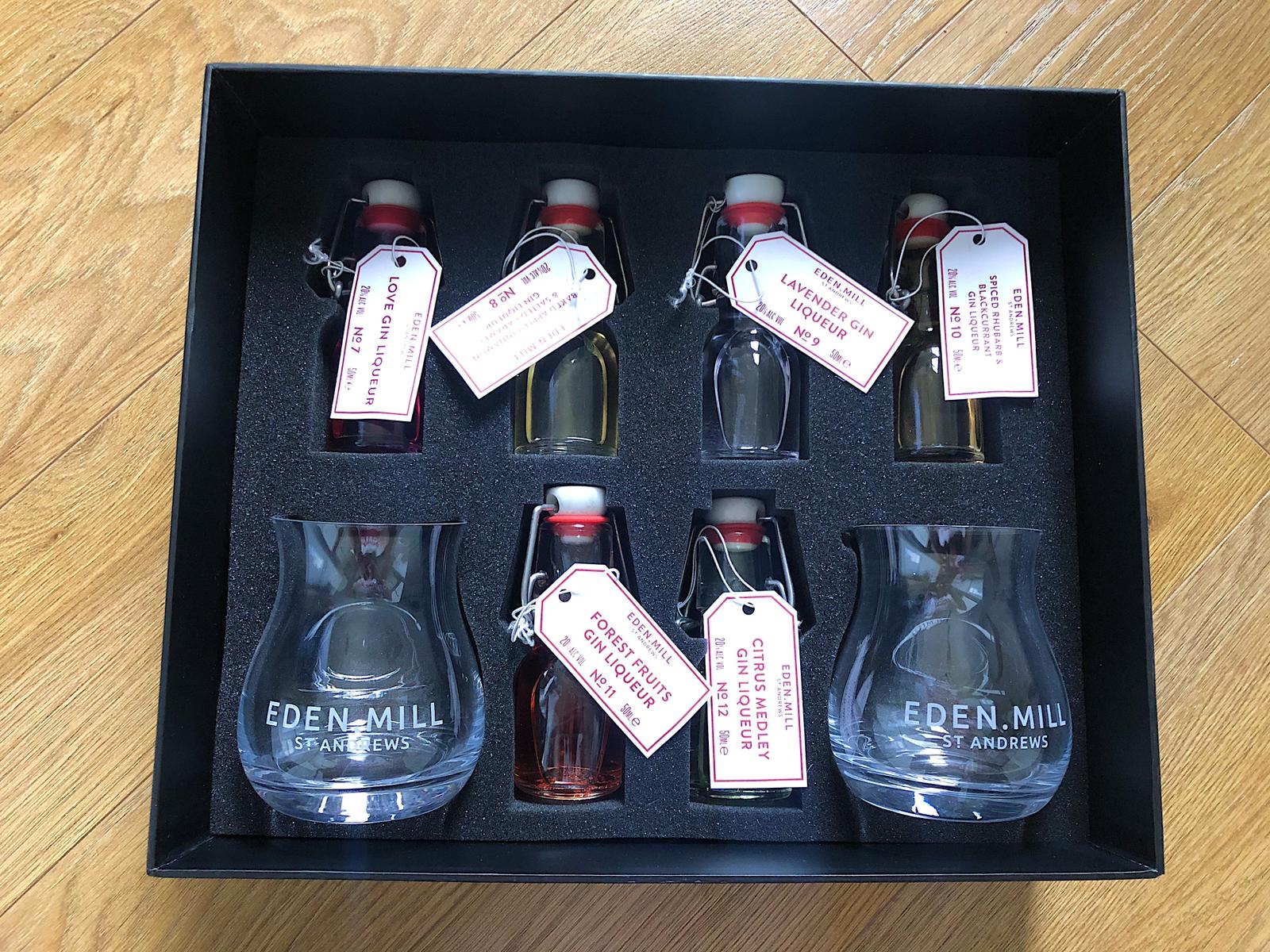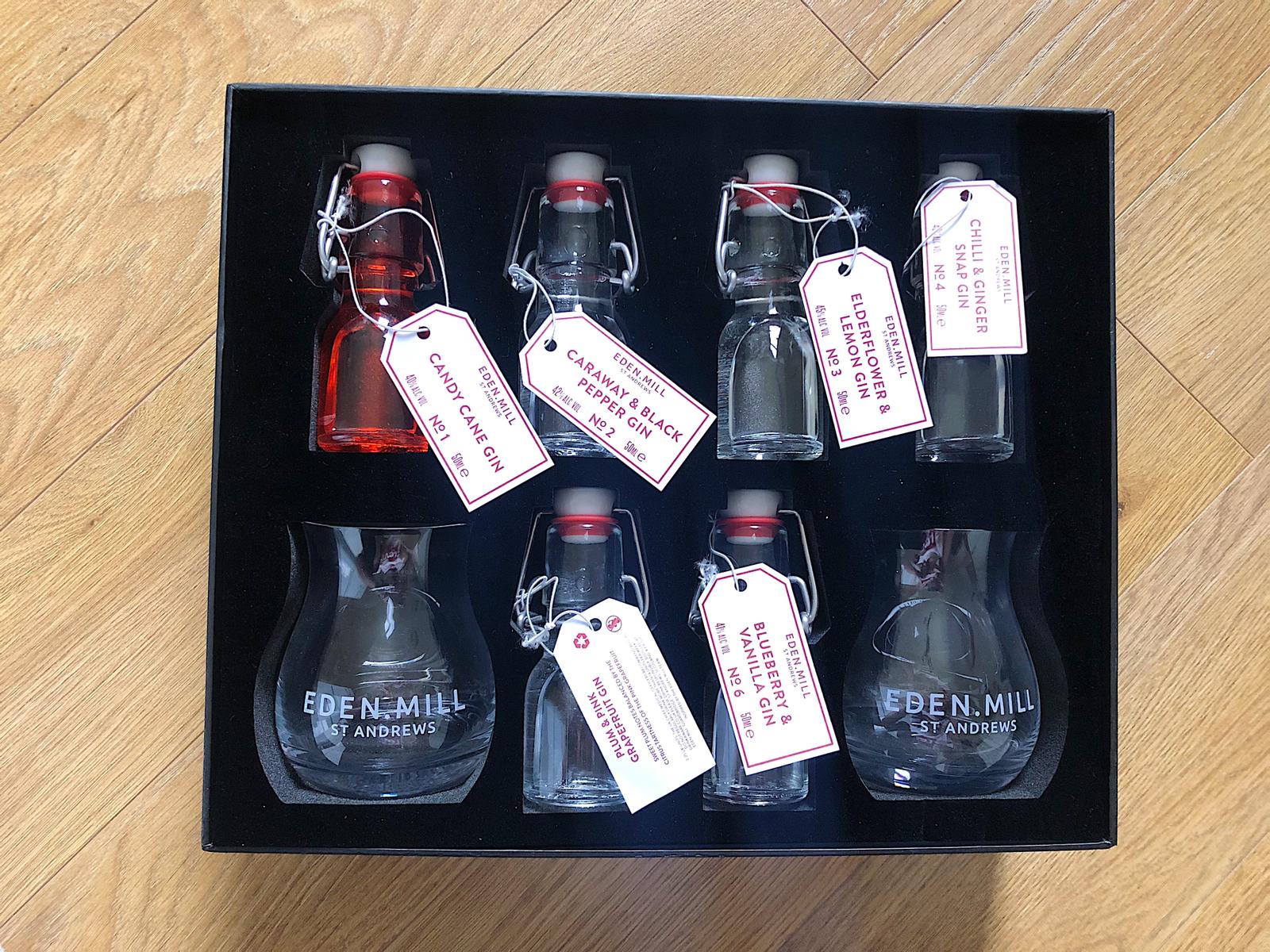 Steve and Chris, who host the tastings, were fantastic. Fun, witty and full of knowledge, they were great at keeping the audience entertained – and are in full control of how audiences can interact too, giving those who want to ask questions or be featured, the opportunity to do so.
The whole experience was very professional, and not something you'd have thought a company had just thought up and introduced a few weeks ago.
The experience is priced at £50 for the package, delivery, the tasting and the expert advice (it is usually £74 for the box alone).
Great for bringing households together, you can purchase the same tasting experience as your friends so you can share some social time together, albeit virtually,  in lockdown.
There's also a chat wall which allows participants to message their thoughts and questions to the ambassadors and other guests, meaning more people can share their gin knowledge with one another.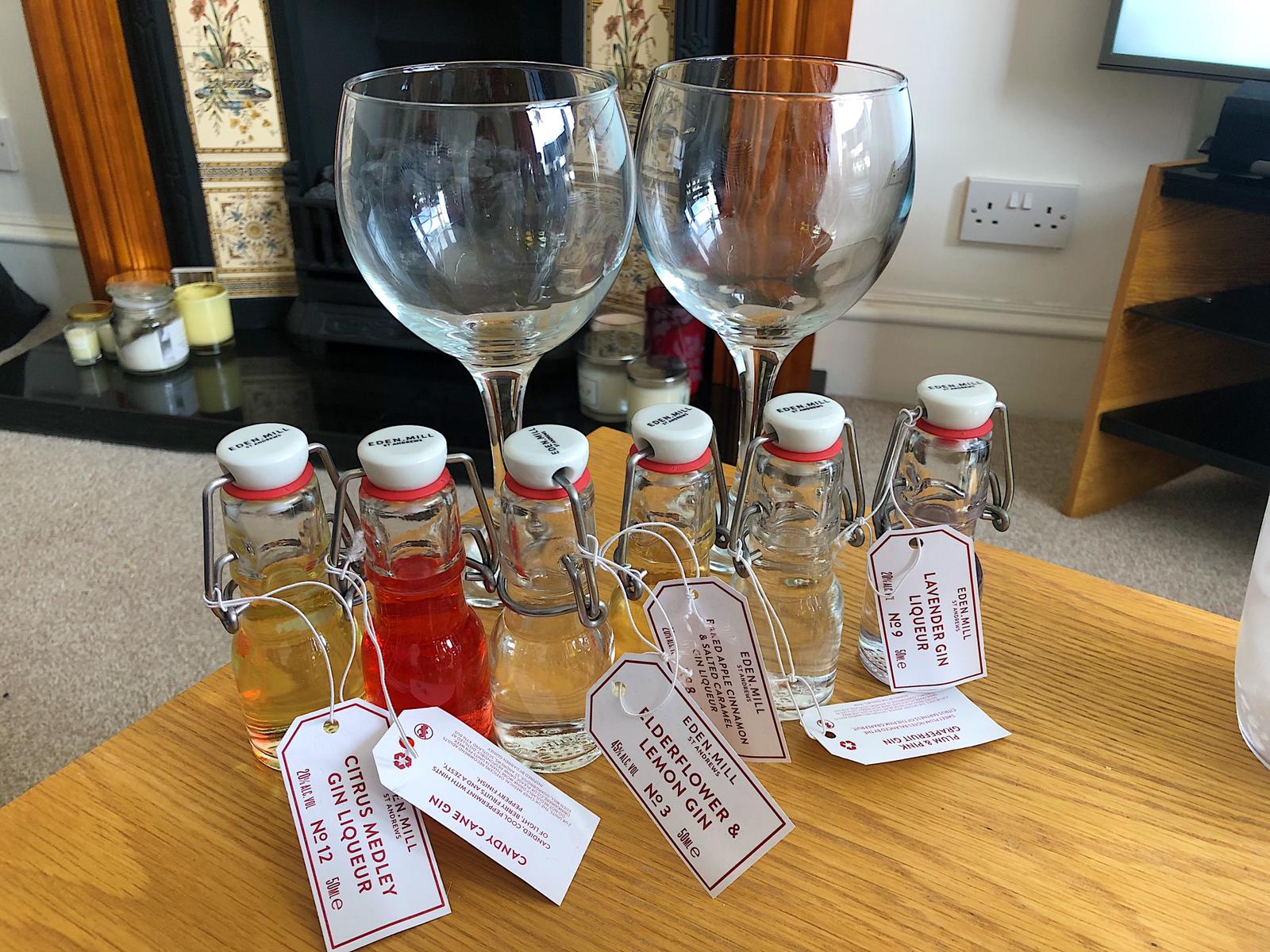 The chance to win additional prizes at the end of the tasting was also great, giving fans of the brand the chance to bag some top prizes including bottles of gin, cocktail sets and more.
You can also expect to get an insight into what Eden Mill is currently working on, too – including more information on their limited edition bottle of Original Gin from which £2 per bottle sold is donated to an NHS charity.
Diversifying in this way has certainly paid off for the firm with hundreds of people signed up to take part in the coming weeks.
This may very well be one service Eden Mill might have to consider keeping even after lockdown restrictions have been lifted.
---
What is it?
---
A virtual gin tasting experience you and another person in your household can take part in. You can also get different households involved in the class, too.
The set is suitable for two persons maximum.
---
How much does it cost?
---
Eden Mill's virtual tasting is priced at £50 per set. Included in the cost is 12 different 5cl bottles of gin, two tulip tasting glasses and two Mixology Project cocktails.
The package it sent by courier ahead of the tastings.
Visit edenmill.com for more information and for the full list of available virtual tasting event dates.