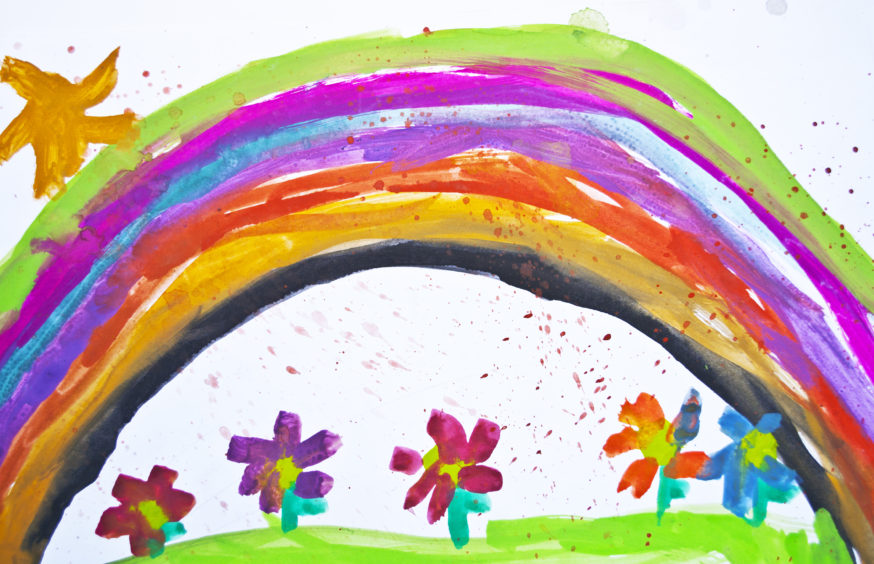 Rachel, Chris and Andrew Rowley run Ballintaggart Farm and the Grandtully Hotel in Perthshire
What a strange and uncertain time lockdown is and I'm incredibly grateful for the space and sunshine we've enjoyed most days and for more time to think about and enjoy food.
Zero waste
In the farmhouse, we've continued to enjoy foraging for simple wild garlic pesto and in the absence of a supermarket dash for our favourite garlic bread, can't get enough of quick flat breads made within 40 minutes, with no need for yeast.
There's been a new commitment to zero waste with all kinds of fridge raid soups, freezer fish pies, super stocks, curries and, thanks to chef Hazel's inspiration, not a crumb of sourdough wasted. Follow her @kitchentablesisters for panzanella salad, spaghetti with breadcrumbs and stuffed onions.
Feldy-Roo
As a business, with the help of three key volunteers –  our general manager Fran Rossi, chef Craig Forsyth and senior srver Charlotte McIntyre, we are playing a part in the brilliant community project Feldy-Roo which is delivering twice daily meals to more than 200 of the over 70s and vulnerable in our community.
We're working alongside the Inn on The Tay and Thyme at Errichel to extend the delivery routes to the east of Aberfeldy.
There's been gallons of soup (lentil, leek and potato, broccoli and carrot) and home baking and some delicious comfort food too – bangers and mash, chicken pie, cottage pie, cauliflower cheese and pesto pasta and we're all set for next week. Our children and other Grandtully and Breadalbane pupils have also been crafting rainbow cards to add sunshine to the deliveries!
Stay connected
We're also adapting and extending our mail order service so people can enjoy a taste of Ballintaggart at home.
We're just about keeping up with demand for our sunshine granola, pre-batched negronis and delicious Gordal olives! The full list of what's available and orders via email to hello@ballintaggart.com
It's been a lovely way to stay connected to guests and our community until it is safe for us to reopen and get back to welcoming guests face to face!  We can't wait.
Songs to cook to
Listening to Andrew Lloyd Webber's Platinum Collection and dreaming of a trip to the theatre!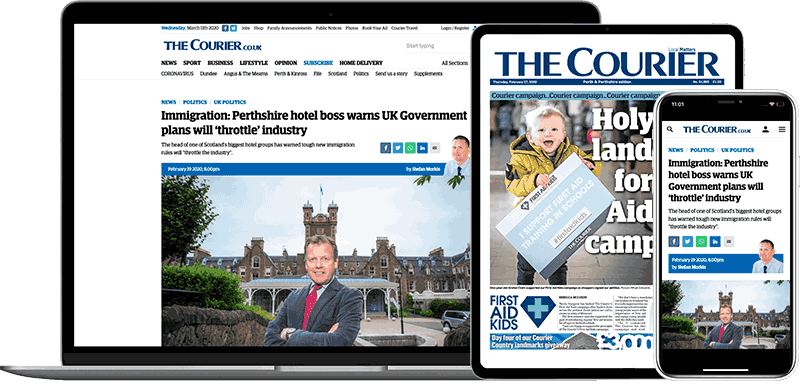 Help support quality local journalism … become a digital subscriber to The Courier
For as little as £5.99 a month you can access all of our content, including Premium articles.
Subscribe