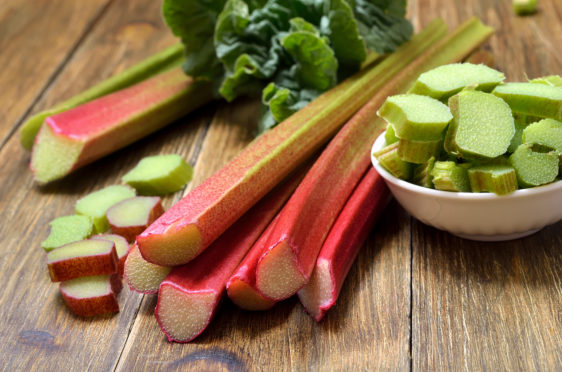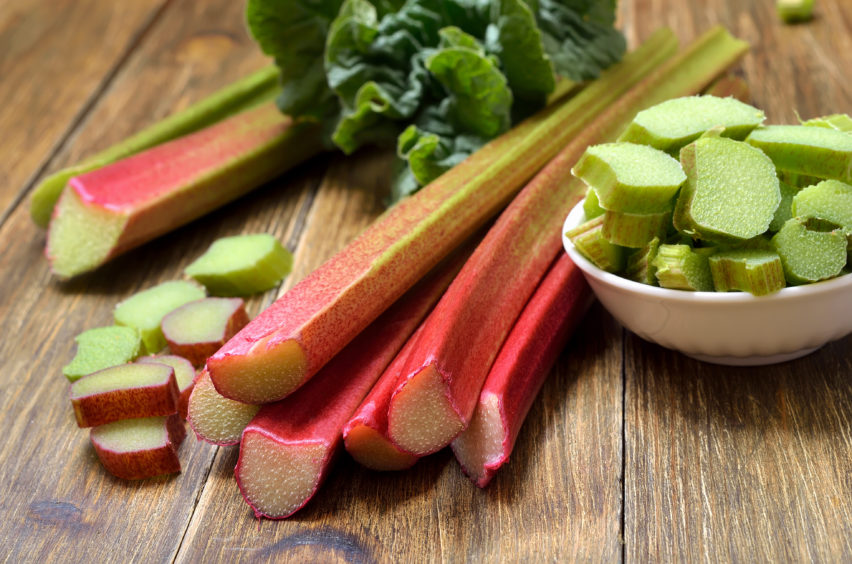 Garry Watson, chef proprietor of Gordon's Restaurant in Inverkeilor, makes a delicious recipe using rhubarb from the garden.
Rhubarb is growing in abundance at the bottom of my garden just now and is great served in both sweet and savoury dishes such as compotes, jams, tarts and crumbles. Or, why not try it as a sauce to accompany pork, goose or mackerel?
My favourite is the classic combination of rhubarb and custard. Try my rhubarb and ginger crème brulee dessert with layers of rhubarb and ginger compote, set vanilla custard and bitter sweet crisp caramel, it just doesn't get any better!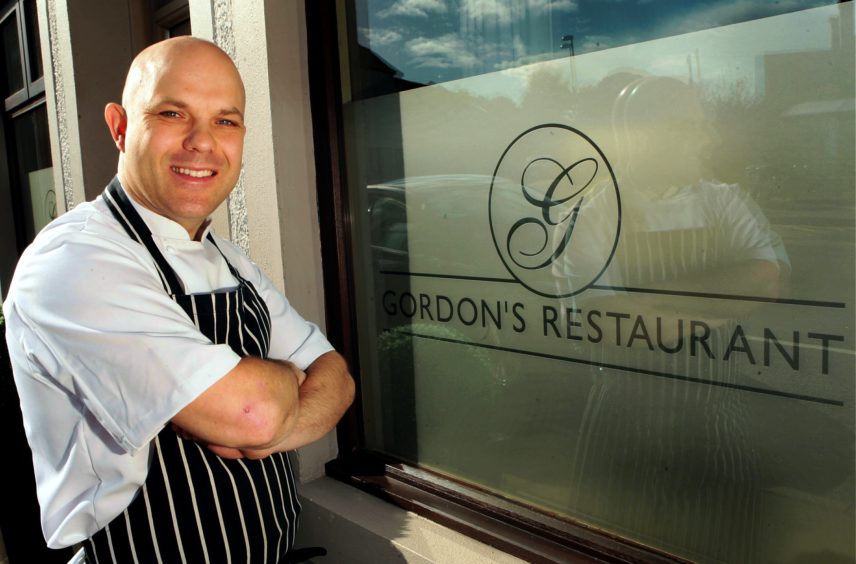 For the rhubarb compote, wash, trim and chop 400g rhubarb into 2.5cm chunks and toss with 3 heaped tablespoons of demerara sugar, 1 level teaspoon of ground ginger and 1 piece of jar stem ginger finely chopped.
Place on baking tray and bake  until tender at 180C for approx 30-35 minutes, stirring and turning the rhubarb over half way through cooking.
Taste at this stage and add more sugar to sweeten to your own taste if required).
Allow to cool on the tray then strain as much juice as possible. Spoon 2-3 tablespoons of the rhubarb compote into six 7.5cm ramekins. Now prepare the custard by whisking 8 egg yolks, 50g caster sugar and seeds scraped from 1 vanilla pod.
Boil 550g cream with the split pod in a thick based pan then pour over the eggs and sugar mixture, return to the pan and heat stirring all the time until the mixture thickens to a consistency of single cream.
Strain the custard through a fine sieve then pour on to the rhubarb-lined ramekins then sit these in a roasting tin and pour warm water until three-quarters of the way up the sides of the ramekins. Bake at 170C for 20-30 minutes until just set.
Remove and allow to cool. Sift a thin layer of caster sugar over the cooled custards and heat with a cook's blowtorch until a golden caramel (you can also do this under a hot grill).
Allow to cool in the fridge and then serve with some shortbread biscuits.
Chef's tip: Cut rhubarb can keep up to two weeks in the fridge or several days in a cold place.
However, the cooked rhubarb in this recipe can freeze well and used thawed out in fridge at a later date.
It's great served with some Greek-style yogurt on muesli for breakfast.