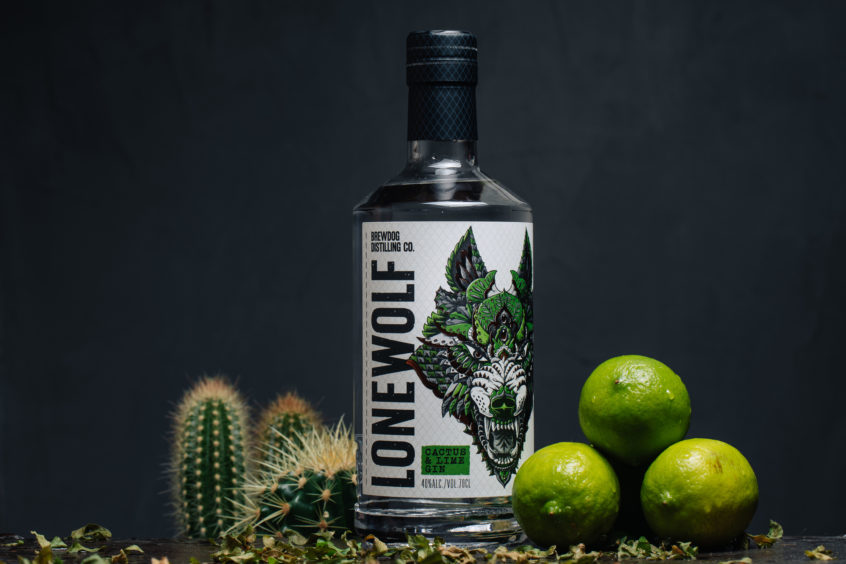 Scottish brewers and distillers BrewDog unveil latest product for Cinco de Mayo.
While many spirit distillers use an array of botanicals to create their products, one north-east drinks firm has gone one step further incorporating a well-known desert plant, cactus, into their latest product.
North-east drinks firm BrewDog Distilling Co. launched the new gin, Lonewolf Cactus and Lime Gin, today in celebration of Cinco de Mayo – an annual event to commemorate the Mexican Army's victory over the French Empire at the Battle of Puebla on May 5 in 1862.
The latest creation from the distillers, it is said to be loaded with lime and topped with the juice of pressed cactus and Queen of the Night – a fragrant cactus flower which appears only after dark.
A spokesman from BrewDog Distilling Co., said: "The cactus delivers waves of watermelon and lychee, which riff perfectly next to the zesty lime, delivering an oasis of flavour."
Other botanicals used include Scots pine, Tuscan juniper, grapefruit peel, lemon peel, pink peppercorns, orris root, angelica, mace, cardamom, lemongrass, kaffir lime, almonds, coriander, lavender.
Bottled at 40% ABV, Lonewolf Cactus and Lime Gin is now available to purchase online. The expression will retail for RRP £26 per 700ml.
BrewDog Distilling Co. is part of BrewDog and is also headquartered in Ellon alongside the brewery.
For more information on the brand, click here.