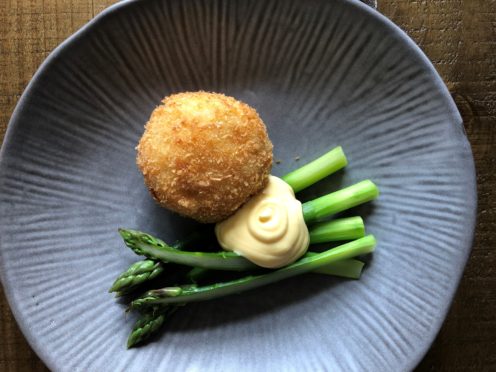 Seek out what is seasonal and eat it, advises food writer Catherine Devaney as she shares her favourite recipe for fishcakes and homemade mayonnaise
You know the scene in Charlie and the Chocolate Factory where Charlie reaches in and lifts a Wonka Bar straight out of a television, shortly before Mike Teavee is blasted into a million human-pixels?
That is what we need to get us through this. Zoom, are you listening? As well as providing a reason to get up off the sofa, unless the dog could be trained to fetch, it would halt my internal wrangling as to whether it's safe/necessary/essential/
irresponsible/morally reprehensible (delete as appropriate) to pop to the garage for a Toffee Crisp.
Oh Zoom. How we loved you in early April and how two-dimensionally tiresome you are now. Ever tried to interact with a dog on a video call? Most will simply ignore you. Like the canine, a Zoom dinner party does little to float my boat.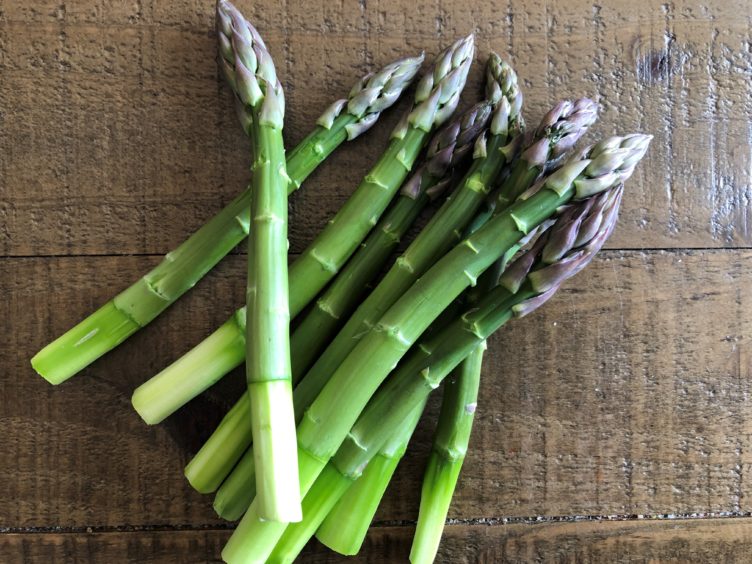 If I can't sit across the table and inhale the crab risotto I've been eyeing up on the menu, reach across and dive in with my fork, mutter sotto voce about fellow diners, then I'm not interested and will sulk in the corner with the labrador.
More than seven weeks in and I'm feeling something close to homesickness, although home is the one place I cannot leave. And I have a deep longing for a cream bun. Am I homesick for a cream bun? I guess I really am that shallow.
I've been trying to remember what it feels like to sit at a table someone else set before I arrived (and I don't mean arrived from the living room, the loo or upstairs).
To communally devour hummus, flatbreads, olives… to share with people outwith immediate family, if you're lucky enough to have an immediate family that will eat olives and hummus.
To actually share, as in – whisper – lots of hands scooping in the same bowl.
Food has a whole new angle. I don't want to think about it, but I can't help but think about it. It's a packed cafe. It's an all you can eat buffet. It's eating tapas elbow to elbow. It's double dipping in the hummus and everyone pretending they didn't notice. It's the gradually rising decibels of a restaurant during evening service.
Sharing food and drink is the most natural expression of our humanity. Take away our ability to eat together and you take away something fundamentally human.
Take the Last Supper for instance, with the breaking of bread; somehow I don't think a Last Zoom would have had the same endurance.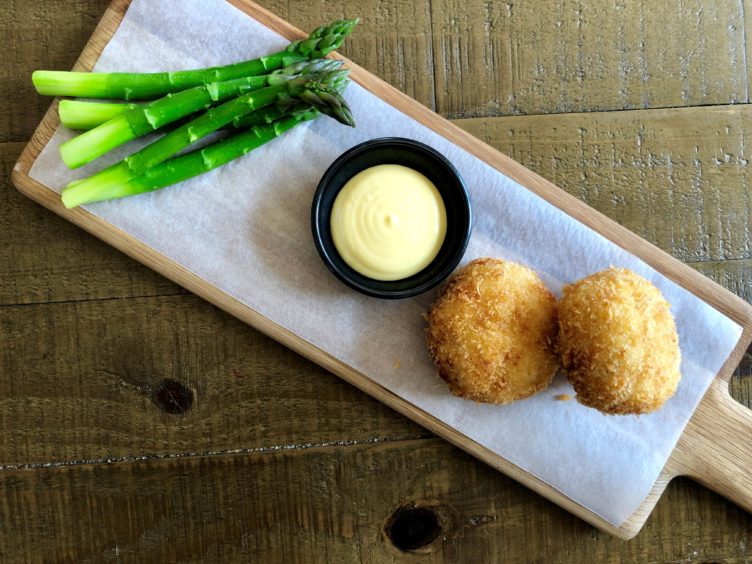 Why is it that I envy the Swiss and their bold new rule that children can be hugged by grandparents?
As well as the hugging, it's the conviviality it evokes: a happy tableau of shared potato rosti and cheese fondue against a tinkling backdrop of Alpine bells.
And I suspect, after the hugging frenzy is over, the first thing they'll do is give their grandkids some Swiss chocolate or an elaborate confection from Sprungli. Now you've got me.
So what can we do in these shapeless days when we've grown bored of our store cupboards yet the restaurants remain shuttered?
First, seek out what is seasonal. Scottish asparagus is now available, most of which would have gone straight to professional kitchens in happier times; rhubarb is fabulously pink; and local strawberries are as mouth-watering as they ever were.
Second, buy directly from farm shops or local retailers, get your bread (and cream buns) from a local bakery, seek out trade suppliers (eg butchers and fish merchants) who supply incredible quality and have had to transform their customer base overnight from trade to retail, and from restaurants who offer a grocery delivery service.
Third, learn a new technique. Instead of just reaching for a jar of shop-bought mayo, learn how to make a proper mayonnaise.
You can't pop out for lunch so learn how to make shortcrust pastry and make your own quiche. Buy a whole fish and learn how to fillet it.
It's date night and you can't go out, so learn how to make chocolate fondant and impress your other half. You get my drift.
Homemade fishcakes
Fishcakes are many people's top pick from a restaurant menu but they are really easy to prepare at home. First, bake three medium potatoes (baked potato mash is the best). Meanwhile lightly poach three smoked haddock in milk and reserve the milk.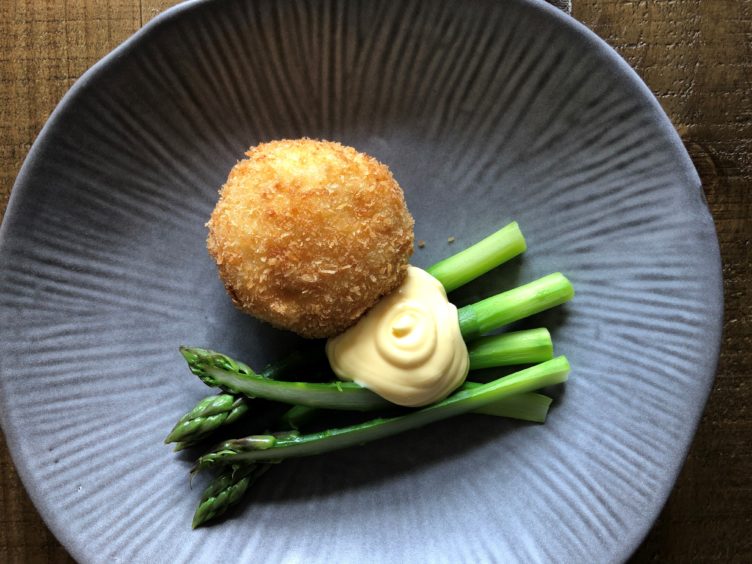 Scoop out the insides, stir in 50g butter, then the flaked fish and add enough reserved milk that the mash is soft and luxurious.
Add zest and juice of half a lemon. Season. Chill in the fridge then shape into balls. Lightly coat in flour, dip in beaten egg and roll in panko breadcrumbs.
Now, I have to confess I can't get past a deep-fried fish cake. You may cheerfully point to my hips and remind me that lockdown is not being kind to me; that perhaps a little shallow frying or, heaven forbid, oven baking might be in order – which of course you can do – but all in vain.
Don't forget to season – not a little pinch but properly.
Asparagus is a fantastic partner for fishcakes. Simmer for 1-2 minutes in an emulsion of water and butter; steam; grill; or wrap in prosciutto, drizzle with olive oil and roast at 180C.
Whatever you do, just don't over-cook it; that much you owe to the newbie asparagus pickers and their sore backs.
Now for the mayonnaise. Put three egg yolks in a food processor with a half teaspoon Dijon mustard, a dash of white wine vinegar and pinch of salt.
Blitz on a low speed whilst adding rapeseed oil, begin one drop at a time then go slow and steady. Keep going just until the mayo is glossy and thick.
Check the seasoning. If you can get your hands on smoked water (available online and in some farm shops), add a dash and whisk well.
It's transformative.